Housing swallows up offices in Sydney suburbs
A report has found a trend towards offices being converted into residential dwellings in suburban Sydney due to the high demand for living spaces in these areas.
Property group CBRE released a report that showed in some areas the amount of office stock available would shrink by 25 percent over the next four years.
Sydney suburbs including Burwood, Epping and Hurstville are likely to see the most dramatic impact of the trend.
Epping, which is 18 kilometres north-west of the Sydney CBD, was predicted to have a 34 percent decline in its office space market over the next three years. In 2014, the NSW state government rezoned Epping to acommodate higher-density residential developments in the area.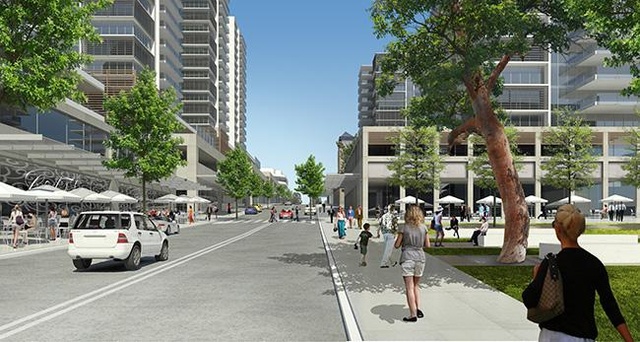 The report identified 180,000 square metres of stock that is likely to be withdrawn from middle Sydney suburbs for residential conversion over the next four years, which equates to over 2500 two bedroom apartments, according to the rule of thumb sizing guidelines in the NSW Residential Flat Design Code.
The 2015 book City Limits: Why Australia's cities are broken and how we can fix them examined the demand for greater diversity and more availability of housing closer to the Sydney CBD in established suburbs. The book is based on a study undertaken by the Grattan Institute exploring issues surrounding urban sprawl and urban planning in Australian cities.
"There are large shortfalls of semi-detached housing and apartments in the established areas of both Sydney and Melbourne. Semi-detached homes represent only around one in ten homes in both cities," the book said.
"One in five Sydney households expressed a preference for an apartment in a building four storeys or higher, but these represent only one in ten homes in Sydney. This leaves more than 150,000 Sydney households whose preferred trade-offs cannot be accommodated by the housing stock in that city."
The report also found a significant disparity between the cost of city offices and those sitting outside the CBD, with the average prime rent in suburban markets $323 per square metre compared to $681 per square metre in North Sydney. It is predicted that many of the vacating office tenants will downsize to counter the disparity.
A February report by real estate consultant Knight Frank also found that in 2014, new supply of office stock in suburban Sydney had been outweighed by the withdrawal of stock from the market for residential conversions, which had resulted in a net decline in the amount of office space available.