In May 2009, the exhibition Sunburnt: Australian Practices of Landscape Architecture opened at the AILA National Conference in Melbourne. Two years later, with a minor semantic rework of the title and a major curatorial overhaul, the book Sunburnt: Landscape Architecture in Australia was launched at RMIT University's Graduate Research Conference. Sunburnt, by authors SueAnne Ware and Julian Raxworthy with Richard Weller, Jo Russell-Clarke, Elizabeth Meyer and Gini Lee, is the fifth book in Sun Architecture's Explorations in/of Urbanism series.
The landscape architectural profession in Australia is now more than forty-five years old. In a departure from Catherin Bull's 2002 book New Conversations with an Old Landscape: Landscape Architecture in Contemporary Australia, Sunburnt, with its multiple and sometimes discordant voices, makes a timely contribution. "Largely an exploration of neo-formalist practice," it reveals, as one might expect, the authors' "biases towards [particular] approaches and outcomes." The conceptual framework of the earlier exhibition focused on projects with three modes of influence: iconic, emergent and provocative. The authors have repositioned many of the same catalogued works within a new typological framework, having reflected on the fact that many of "the shortlisted projects [while] in fact iconic and largely emergent, [were] not necessarily provocative." In doing so they have moved away from an emphasis on the development of a landscape architectural culture towards more specific approaches, from iconic and symbolic representations of Australia, to occupations and appropriations.
Sunburnt is not an exhaustive exposition. As Weller emphasizes in his epilogue "Sunburnt Supermodels," it's "not about Australia in its entirety." There are, after all, "prominent absentees and the odd exception." It does, however, feature thirteen different Australian practices with projects that opened across Australia between 1995 and 2009 – a distribution that ensures all states and territories are represented in project numbers that roughly reflect per capita of population. More than three-quarters of the book is given over to project illustrations, descriptions and critique. Much of Sunburnt's theoretical positioning is established in Ware's opening framing essay "Tri-polarity, Landscape Architecture and Why Design Still Matters." While many of the projects have considerable typological overlap, they have been recategorized to better understand the relationships between them within a new framework of Civic Constructions, Linear Progressions, Literal Signifiers and Coastal Creases. Projects featured include Room 4.1.3's Garden of Australian Dreams, Site Office's St Kilda Foreshore, Taylor Cullity Lethlean's Uluru-Kata Tjuta Cultural Centre and McGregor Coxall's Ballast Point Park.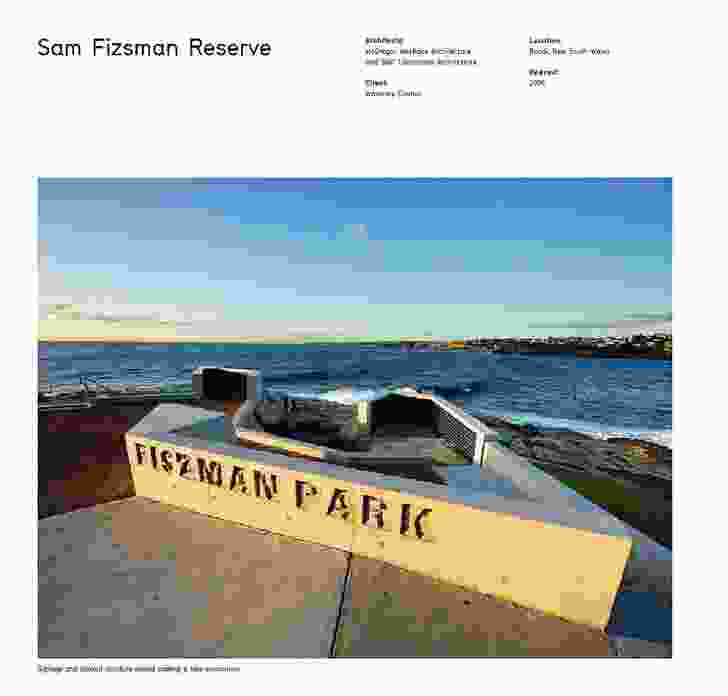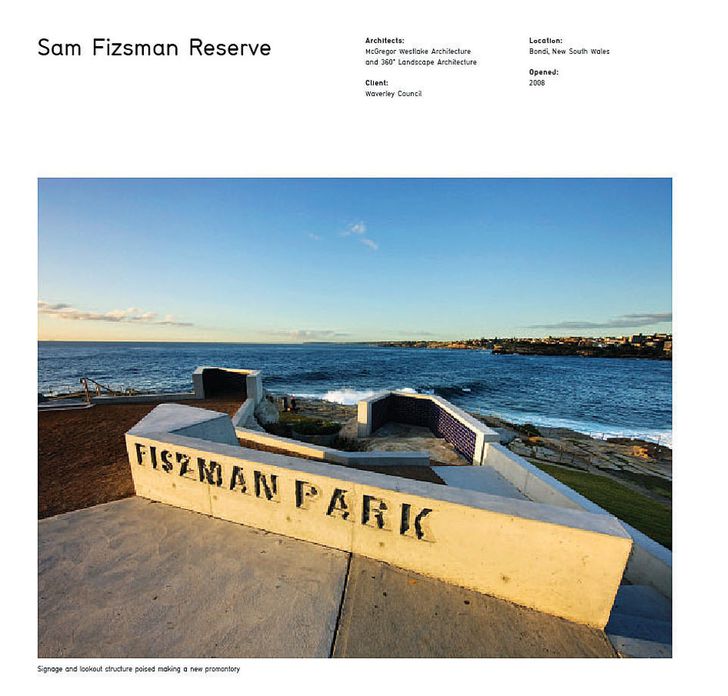 Through its emphasis on site specificity, Sunburnt invites us as users and designers to consider how we consume and produce our landscapes. It asks us to challenge our assumptions about, approaches to and characterizations of Australian landscape[s] – through our occupation and appropriation, mythologies and urbanism, which inform and are informed by landscape architectural practice and discourse in Australia. Weller emphasizes that "site-specificity remains Australian landscape architecture's most reliable datum," but is critical of much of the work featured asserting that what is "interesting about site-specificity now is that it produces work that looks much like anywhere else in the world." Weller contends that landscape architecture is no longer "couched in terms of national or even local identity but almost exclusively in terms of adding value to cities that are competing globally with one another."
Jo Russell-Clarke, in her essay "Australian Land, Landscapes and Landscape Architecture – Bioclimatic Conditions and Design Contexts," calls for the evolution of "our awareness of landscape conditions and their broader cultural impacts." She notes that the Sunburnt projects "necessarily deal with specific biophysical and climatic conditions," emphasizing how practitioners "are engaged in an untangling and arguing for the particular interpretations they make and the commentaries they offer on human engagement with specific sites."
The authors allude to the lack of landscape architectural research undertaken both here and overseas. Sunburnt makes a much-needed contribution to the canon of contemporary practice in Australia – valuable to students, practitioners and academics both here and overseas. While it can't be separated from the very landscape architectural practice and discourse it both presents and critiques, there is an acute self-awareness that Sunburnt is research about design, researched through design, to better enable research for design.
Despite its canonical ambitions, the Sunburnt book focuses less explicitly on Australian landscape architectural lineages than the original exhibition catalogue. This is perhaps to avoid appearing parochial for an international audience. Julian Raxworthy, however, alludes to an "exciting historiographical moment" and possible "future school" of "mixed lineage" in a number of projects focused in and around Sydney Harbour with a "consistence of approach between practices [in what] has developed as one of the most recognizable 'brands' in Australian landscape architecture since the so-called bush school of the 1960s and 1970s."
The reframing of this collection and the decision to publish overseas explicitly invites broader disciplinary exposure and international critique. You certainly get a strong sense that the projects are being contextualized for an international audience – Raxworthy's essay "Australian Non-urbanism," while not directly addressing the landscape architecture featured in the book, helps to position Sunburnt for the Dutch Explorations in/of Urbanism series.
Sunburnt's ambition is to identify what the featured projects share, their "conceptual modus operandi," "over stylistic or formal commonalities." The projects featured in Sunburnt are a reflection of recent and current Australian practice and will determine the standard and direction of future contemporary practice. Sunburnt encourages us to engage in "difficult debate"– to reflect on the challenges facing both the Australian landscape and the profession, to continue to question and to critically reconstitute practice.
Weller asserts that while we have produced "steady streams of graduates … [we have] not to [his] knowledge produced visionaries or critics," and while there have been "promising agitations … there is not yet a cohort of truly experimental, critical and commercially viable practices in this country." While the projects themselves might not be visionary, this volume goes a long way to postulating what a possible and preferable future might be for landscape architecture in Australia and the Australian myths and global conditions underlying it to date.
If you feel like you know these projects, that you can position Sunburnt before you have read it, then consider as Donald Rumsfeld once said, that there will always be "… known knowns. These are things we know that we know. There are known unknowns. That is to say, there are things that we know we don't know. But there are also unknown unknowns. There are things we don't know we don't know."
I encourage you to read Sunburnt, because it's only on reflection that an author's provocations become clear. Value judgments remain just that, but as Slavoj Žižek points out, "what Rumsfeld forgot to add was the crucial fourth term: the 'unknown knowns' – things we don't know that we know, all the unconscious beliefs and prejudices that determine how we perceive reality and intervene in it."
SueAnne Ware and Julian Raxworthy, Sun Architecture, 2011, paperback, 182 pages. RRP $59.00.
Source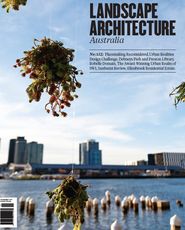 Issue
Landscape Architecture Australia, November 2011
Related topics