Located on a busy inner-city street front, the Surry Hills Library cleverly accommodates a variety of functions with relative ease and remarkable spatial accuracy. Planning is driven 'off the back' of an innovative glazed thermal green wall. The building employs this southern facade to provide soft light and aspect over a small formalized park on all above-ground levels
Planning is unpredictable. The library is located on basement and ground level, making it easily accessible to the public, and community services and childcare are on the upper levels. A laneway adjacent to adjoining shops provides vertical access and, along with the spiral library stair, creates spatial zones that both link and contrast the horizontal work environments.
There is conspicuous refinement in both planning strategies and detail. Junctions, alignments and set-outs communicate a high level of coordination and, in general, the selection of materials confirms that approach. This building could be likened to a refined machine, and the bespoke sun control louvre system to the street and park beyond contributes another layer of integrated technology to the workings of the building. The Surry Hills Library exhibits planning and facade detail that limits waste and touches beauty through the resolution of clearly defined strategies.
– Jury citation
Credits
Architect

fjmt
Australia
Project Team

Richard Francis-Jones, Jeff Morehen, Simon Barr, Lance White, Alison Jones, Misha De Moyer, James Perry, Josephine Turner, Peter Wise, Matthew Todd, Mark Brandon, Chris Thomas, Michael Harvey, Elizabeth Sandoval, Jason Green, Andrew Stanton,
Consultants

Acoustic consultant Acoustic Studio
Audiovisual consultant Noisebox Entertainment Systems
Builder ProBuild
Code consultant Davis Langdon
Design management City of Sydney
ESD, mechanical, electrical and fire Steensen Varming
Fire engineering Arup Sydney
Hydraulic consultant Warren Smith & Partners
Landscape architects fjmt
Project management City of Sydney
Quantity surveyor Rider Levett Bucknall Sydney
Signage consultant Collider
Structural consultant Taylor Thomson Whitting

Site Details

Location 405 Crown Street, Surry Hills, Sydney, NSW, Australia
Site type Suburban

Project Details

Status Built
Website http://www.cityofsydney.nsw.gov.au/development/cityimprovements/CompletedProjects/SurryHillsLibraryCommunityCentre.asp
Category Education, Public / commercial
Type Public / civic

Source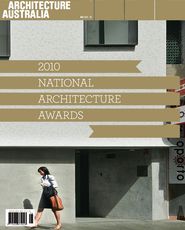 Issue
Architecture Australia, November 2010
Related topics