The University of Melbourne has named the winners of its architectural baking competition.
The "Bake, Batter, Build" competition, launched as part of the university's year-long celebrations marking 150 years of built environment education, challenged bakers to recreate iconic Melbourne buildings in cake form.
Judges Donald Bates (Melbourne School of Design chair), Eid Goh (Architects EAT) Thao Armstrong (Don't Tell Charles) sifted through 25 entries and named a dozen finalists for the live judging day on 18 August.
A cake of Flinders Street Station with a tram on a rotating disc beat out all other contenders to take the first prize. Baker Zarah Noriel said of the cake, "Catching a train or just visiting, everyone is fascinated with the charm and impressive architecture of this station's grandiose design. "My favourite facade is at night time when I walk to the station. Colourful lights illuminate the French Renaissance style while the Colonial Tramcar Restaurant rolls its way to memorable late night dinner."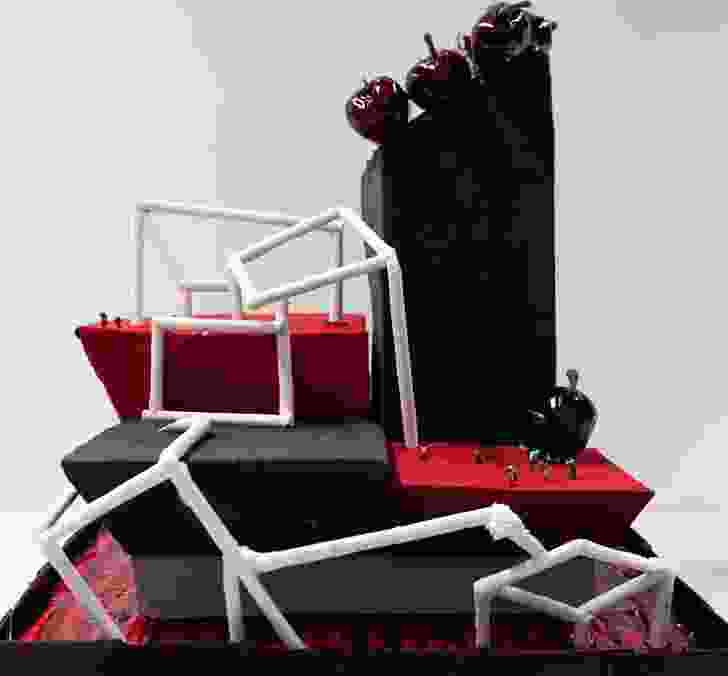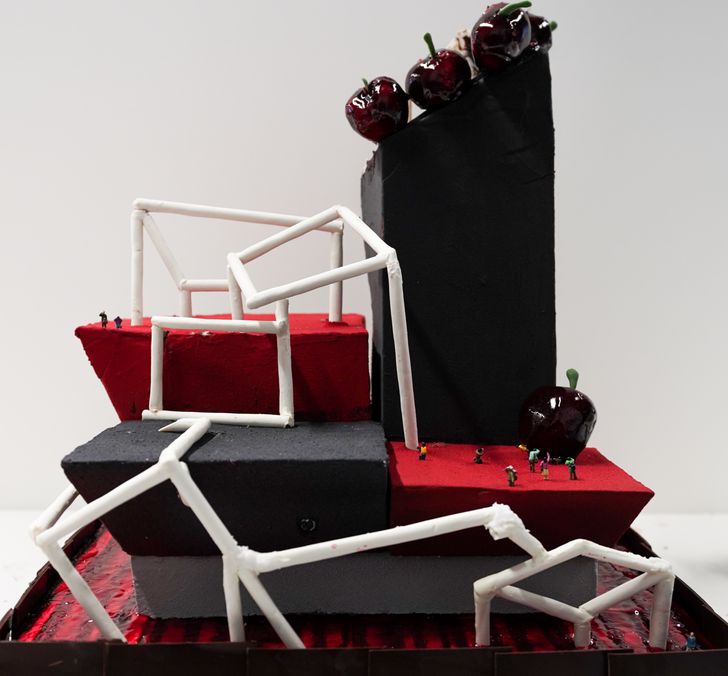 ARM Architecture's buildings proved popular with the bakers, with three sugary replicas of the Melbourne Theatre Company and Melbourne Recital Centre complex. Baker Monica Lam's Black Forrest/Opera Cake rendition, literally with cherries on top, claimed second prize, which was followed closely behind by third-placed Sharon Frantz's Storey Hall Annex.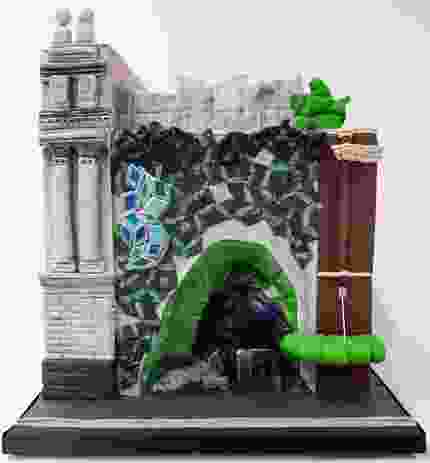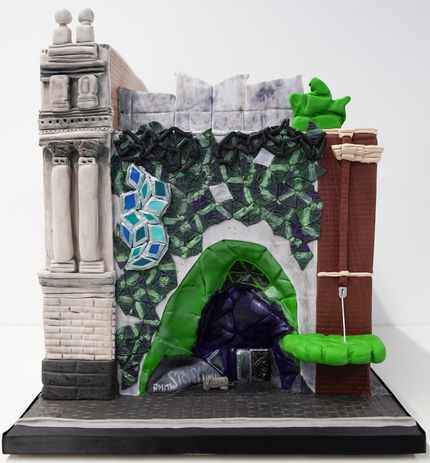 The competition also saw three Arts Centres with flourishes of fondant but it was Caroline Lee's lamington and Vegemite-flavoured cake that won the student award.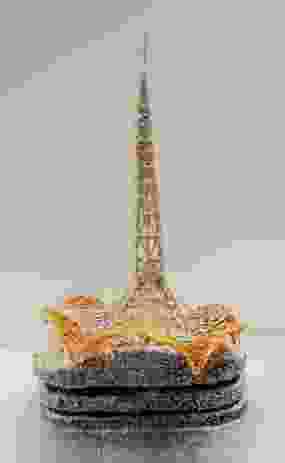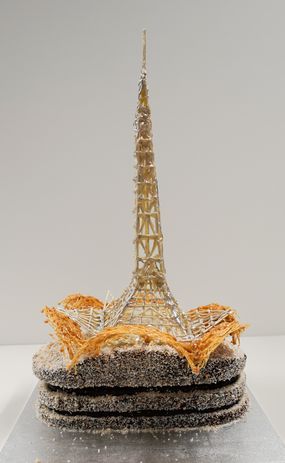 Finally the People's Choice Award went to a biscuit-clad Manchester Unity lemon cake by Xin Wing Choo, a self-described architect-by-day, baker-by-night.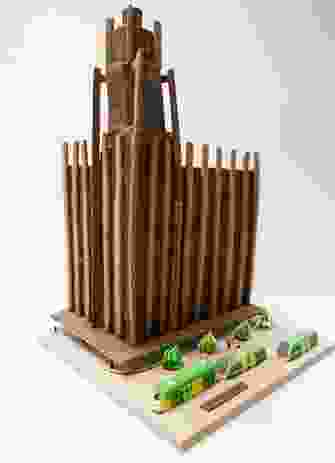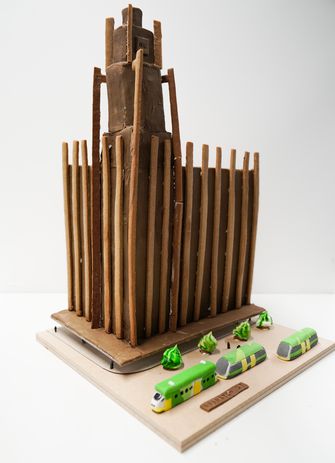 Melbourne School of Design said the competition "offers an opportunity for fun, creative expression and celebrates architecture, design and culinary talents.
"The Melbourne School of Design (and the University of Melbourne more broadly) is always looking for new avenues to explore and express design and architecture. This competition is a great example of that."