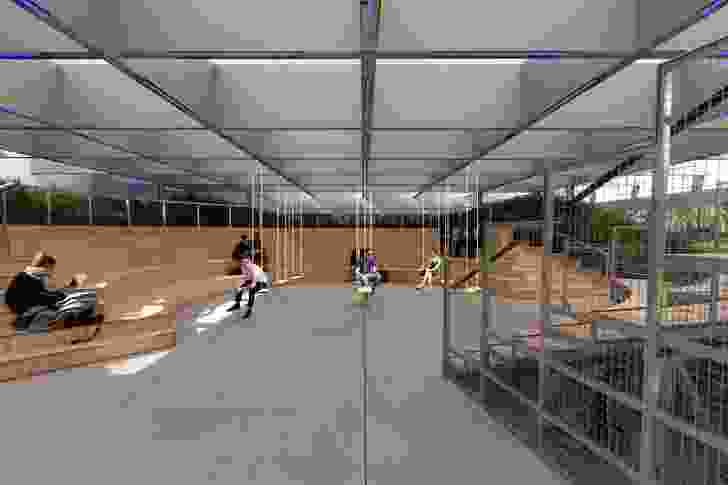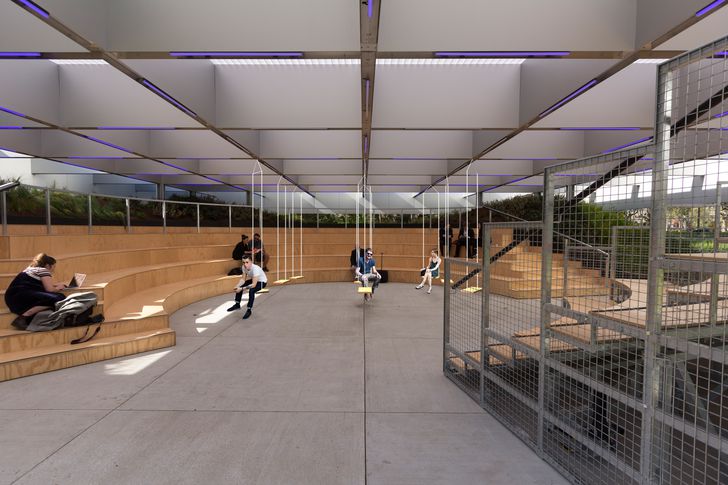 After playing host to a suite of architecture and design-related lectures, discussions and debates, Melbourne's 2017 MPavilion, designed by David Gianotten and Pritzker Prize laureate Rem Koolhaas of the Office of Metropolitan Architecture (OMA), will soon be home to a series of family-friendly installations.
The first of these, "Swings by OMA," presented by Koolhaas and Gianotten, will, as the name suggests, see the pavilion's interior filled with a number of swings that illuminate at night.
The swings will "recontextualise and reinvigorate the individual and communal joy of childhood play," said MPavilion organizers.
From 15 January, London-based design duo Soft Baroque, composed of designers Saša Štucin and Nicholas Gardner, will create Foamy Feeling – a site-specific furniture installation comprising a number of enigmatic shapes made from tight membranes enclosing expanding polyurethane.
Arranged over the pavilion's seating, the shapes will be used as a kind of "hyper-custom comfort solution" until 21 January 2018.
The last of the installations will see Melbourne- and New York-based creative practice Tin and Ed erect part of its striking Inflatable Future installation, which was originally commissioned for the Eastland Shopping Centre in Melbourne's east.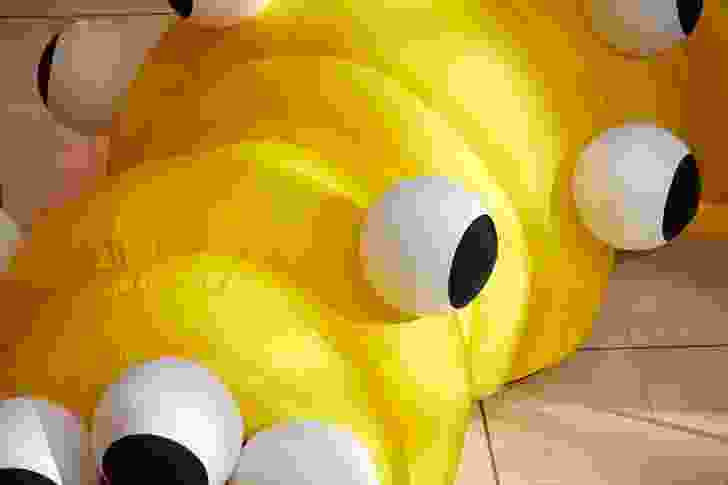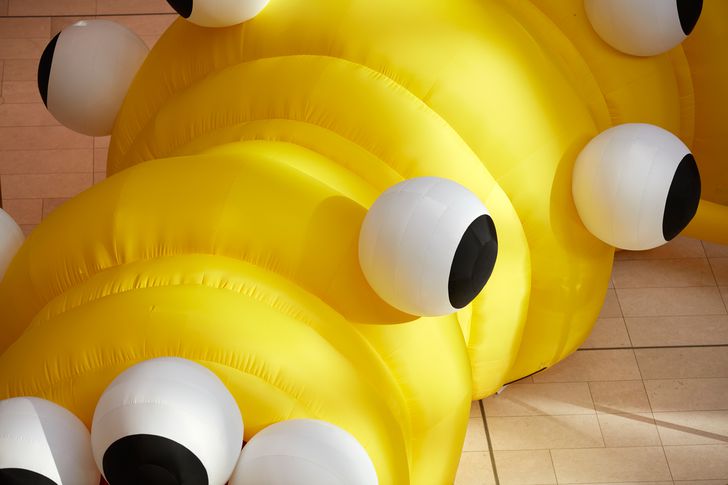 In a statement, MPavilion organizers said the "beguiling" installation would encourage kids to "leap into the unknown and use play as a way to engage with ideas of space, technology and the future."
Speaking to ArchitectureAU at the pavilion's opening, Koolhaas and Gianotten explained that a specific focus of the event program would be events specifically tailored to including and fostering a conversation around designing cities for children and the elderly.
"Those are rarely discussed subjects but actually, if you look carefully and if you think about the future, they are crucial," Koolhaas said.
The 2017 MPavilion follows previous iterations designed by Bijoy Jain of Studio Mumbai (2016), Amanda Levete of AL_A (2015) and Sean Godsell of Sean Godsell Architects (2014).
In July 2017, the Naomi Milgrom Foundation announced that two more MPavilions will be commissioned in the future.
Related topics