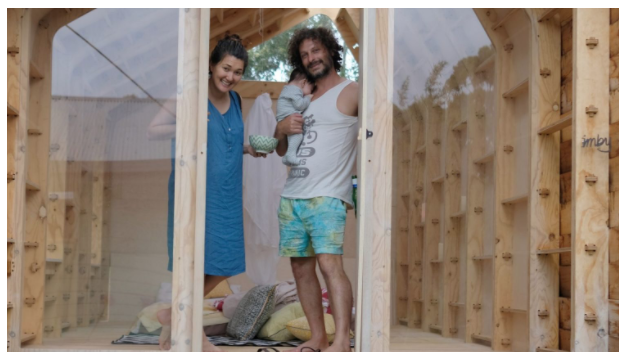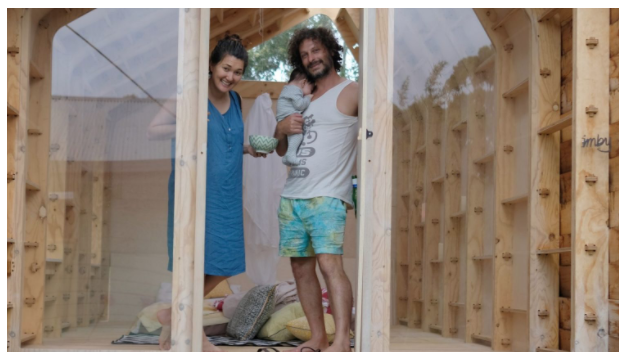 Sydney-based Adriano Pupilli Architects is developing a modular kit that will allow people with no building skills to create structures without using nails or glue.
Dubbed the IMBY (In My Backyard), the system comprises a series of 2.7-metre-wide bays that can be incorporated into myriad different structures. Two bays would be ideal for a garden shed, for instance, or 12 bays could make a sizable granny flat.
It's all based on a simple Japanese-inspired joining device­ – the wedged through mortise and tenon joint – through which beams can be joined by simply placing a pre-formed tongue through a gap and locking it in place with a timber wedge.
"That system is used throughout the structure, so the whole thing can be tapped together with a timber mallet," said the architect Adriano Pupilli. "A structure can be tapped together in a day, which is pretty amazing – we were blown away by the speed of it."
Despite the system's distinctive name, the first structure to be built actually sits in a front yard. Pupilli created the structure at his own property when he and his wife had a child and needed more space than their home could provide.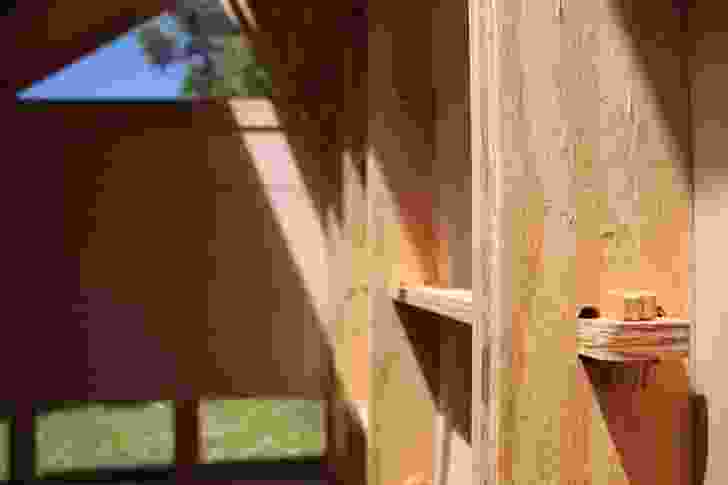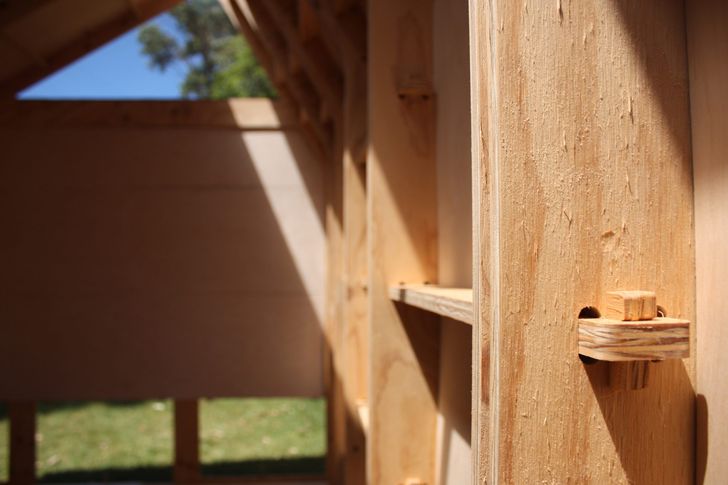 "It gave us the opportunity to have that extra space without the expense," he said. "But also to have quality space that has ample natural light, finishes that put you in touch with a natural surface, and also the environment around you through the use of loads of transparency in the structure."
While the framing for the first prototype was simple and quick to put together, the traditional weatherboard cladding took another weekend to apply, while the charring of the western red cedar exterior took a further 19 hours. Pupilli is now working on an improved cladding system to make the kit more accessible to the general public.
"The cladding system we're working on would be just as simple, where you can just lock panels in on-site without nails or glue," he said.
For Pupilli, the advantage of having such a simple system of construction is that it will enable people to build for themselves and give them the flexibility to be able to control their living environment and adapt to their spatial needs.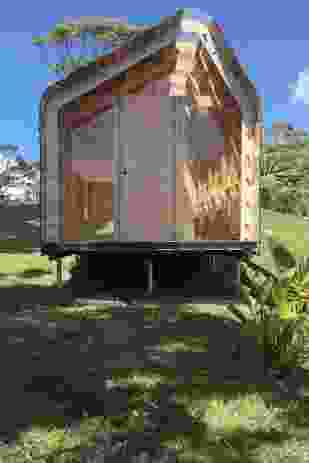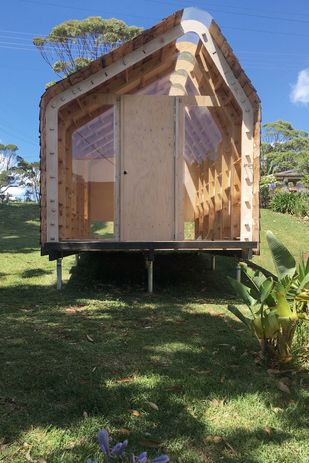 At this stage the kit will not be available "off the shelf," but rather clients can come to Adriano Pupilli Architects to commission a customized kit.
"It's like having a really strong brief; we've got a smaller palette that we work from, which makes it more affordable for us to customize a customer's order," he said.
Only one structure has been constructed so far, but with space at a premium in Australia's cities and "tiny houses" perennially popular, Pupilli sees the IMBY as a potentially important exemplar.
"That's where the future lies in terms of accessible architecture: this ability to be able to – without any skills – be able to put up the structure yourself, and for it to have a basic level of insulation and a quality of space," he said.