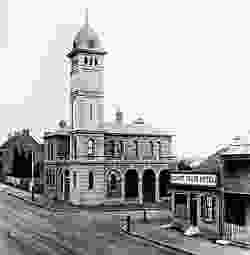 Redfern's colonial-era tan and maroon post office could become the home of a new Aboriginal and Torres Strait Islander cultural centre, under plans announced by the City of Sydney.
The council purchased the heritage-listed building for $5.3 million from architecture firm DKO, which currently occupies the building as its office after refurbishing the interiors in 2016. The firm will lease the building back from council until mid- to late-2019.
Sydney mayor Clover Moore said the historic building would be ideal for the planned Aboriginal and Torres Strait Islander hub, given its location in the heart of Redfern, an area synonymous with Indigenous activism.
"We've been searching for an appropriate property for an Aboriginal and Torres Strait Islander cultural space for some time and I'm pleased we've secured such an iconic landmark in Redfern," she said.
Built in 1882, and designed by the Colonial Architect's Office under James Barnet, the Redfern Post Office is a two-storey Victorian Italianate building with a dominant four-and-a-half-storey corner clock tower.
It is listed on the state heritage inventory as significant for its historical associations, aesthetic qualities and social meaning. Architecturally, it is significant as "a substantial example of the Victorian Italianate style [that] makes an important aesthetic contribution to central Redfern as a dominant nineteenth century public building."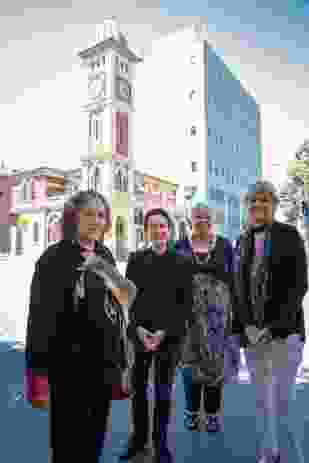 Co-chair of the City of Sydney's Aboriginal and Torres Strait Islander Advisory Panel, Steven Satour, said the panel had assisted council in the decision to purchase the building. "This purchase is another exciting step in the Eora Journey, which has been a visionary plan to celebrate and see our living culture all across Sydney."
The hub is envisioned as being at the centre of the Eora Journey, a long-term council project that aims to celebrate the living cultures of the Aboriginal and Torres Strait Islander communities in Sydney. It takes its name from the Gadigal language, in which "Eora" translates to "the people."
Former co-chair of the advisory panel Millie Ingram also noted the importance of Redfern to Aboriginal peoples. "Redfern has always been recognised nationwide as the epicentre of the Aboriginal Rights struggle," she said. "The Aboriginal people need to always have a visible presence in Redfern. Our history should be on display for all people to learn and know about Aboriginal Australia and its history, before and after 1788.
"A modern keeping place would serve this purpose."
The City of Sydney said it will now work with the local Aboriginal and Torres Strait Islander community to develop a plan for the best use of the property.