Sissons Architects has designed a 12-storey office building at 50 Kent Road in Mascot, Sydney that will have a running track on its roof.
The architects say the health and wellbeing of workers is central to the design of the 18,000 square metre building, which will feature extensive landscaped areas, designed with landscape architect Aspect Studios.
On the building's 3,000-square-metre "active roof" will be a 200-metre running and exercise track, a raised exercise area, as well as private and open spaces for meetings and for working away from the desk.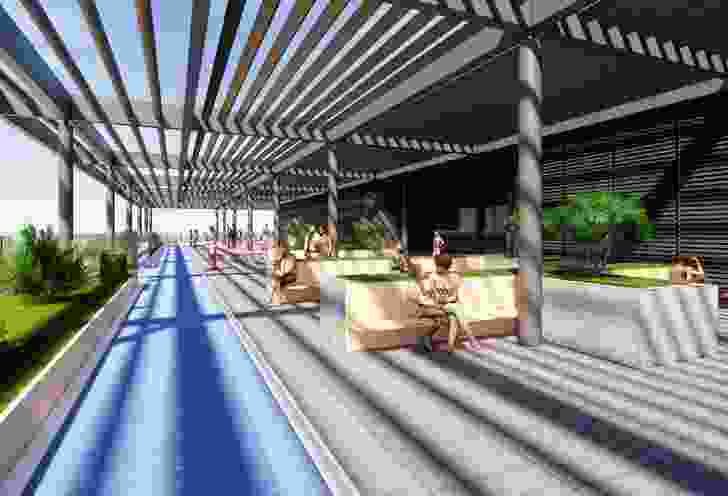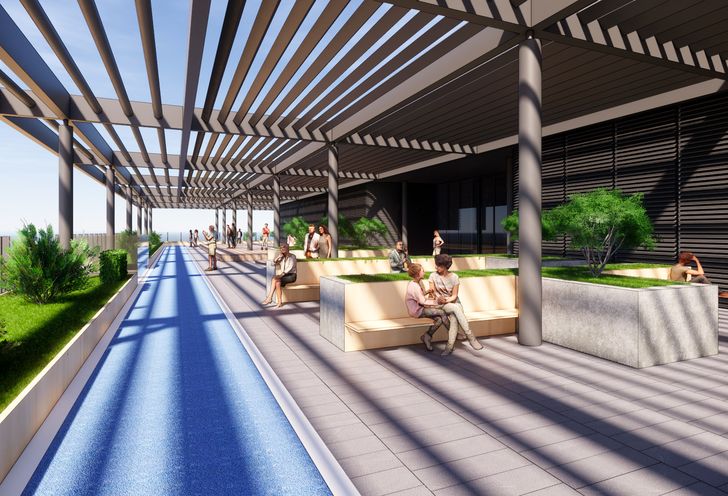 "50 Kent Road will create Mascot's healthiest and most productive workspace," said Nick Sissons of Sissons Architects. "[It's] a logical extension of the existing office precinct and will be the catalyst for what will become a transformational precinct for Mascot."
The 12-storey development will comprise six floors of office space and a 350-bay car park over four levels.
The ground floor will also have a focus on health and wellbeing, with end-of-trip facilities housing 100 bike racks, 20 showers and 300 lockers; a dedicated multipurpose gym, dubbed the "Wellness Centre," and extensive landscaping. The lobby is envisioned as a significant double height volume, accessed via revolving doors off Kent Road.
The façade design is modulated with recesses and setbacks, which will articulate the bulk and scale, while also creating opportunities for landscaped outdoor spaces.
Large-format glazing will be used for the lobby and wellness areas, concrete-finish panels will enclose the loading dock and external columns will also have a natural concrete finish.
Screening the car park levels will be a combination of perforated metal panels and tubular aluminium. The façade of the office levels comprises aluminium-framed glazing with powdercoated aluminium spandrel panels.
A development application for the project was lodged with Bayside Council on 17 January.