The New South Wales government has revealed an updated masterplan for the western Sydney suburb of Sydney Olympic Park for public comment.
The Sydney Olympic Park 2030 masterplan was first adopted in 2010 and a review, which commenced in 2014, was completed in 2016. The 2016 review of the masterplan was completed by the Sydney Olympic Park Authority (SOPA) with assistance from Ruker Urban Design and hand-drawn images by Tim Throsby and Associates. Cox Richardson completed a peer review.
Sydney Olympic Park is located 14 kilometres west of Sydney's CBD and covers 640 hectares of land, which includes a 210-hectare town centre. Since 2000, $2.7 billion of development has been completed at the site.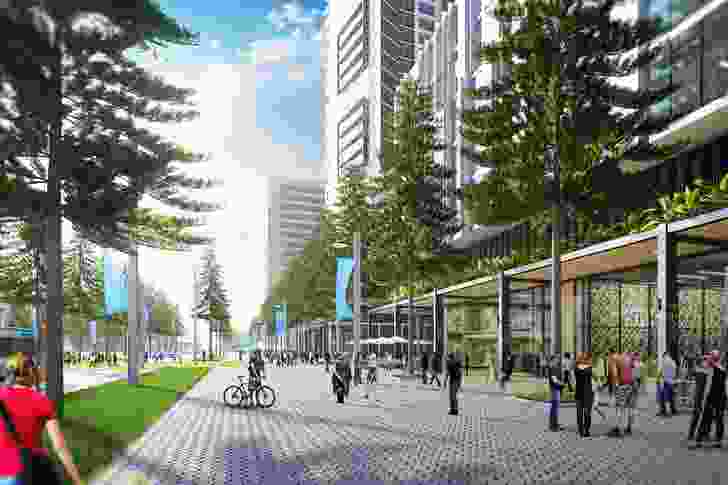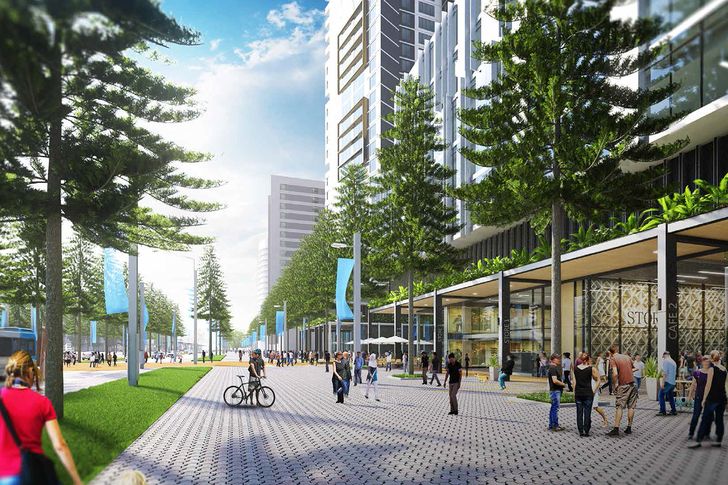 Development of the area in Homebush Bay is managed by SOPA. In an article on the original masterplan (shaped by urban design consultants Hill Thalis Architecture and Urban Projects, Jane Irwin Landscape Architecture and Tony Caro Architecture), Scott Hawken described the challenges SOPA faces in redeveloping the area and its cluster of venues: "The long-term financial viability of the site's venues has been hampered by the mono-functional program of the site and by the simple fact that many of the venues are too big and isolated."
The masterplan is intended to accelerate growth in the area and diversify it into an "active, vibrant" urban precinct. The Olympic Peninsula's proximity to Parramatta has seen it identified as a major new development area within the Greater Parramatta Priority Growth Area, which has informed the review. The review also reflects a need to broaden the types of activity in the area and increase residential development.
The review focused on creating a liveable town centre surrounded by parklands with increased public transport, the possibility for new primary and secondary schools, a community hub and library, and opportunities for business, entertainment and retail.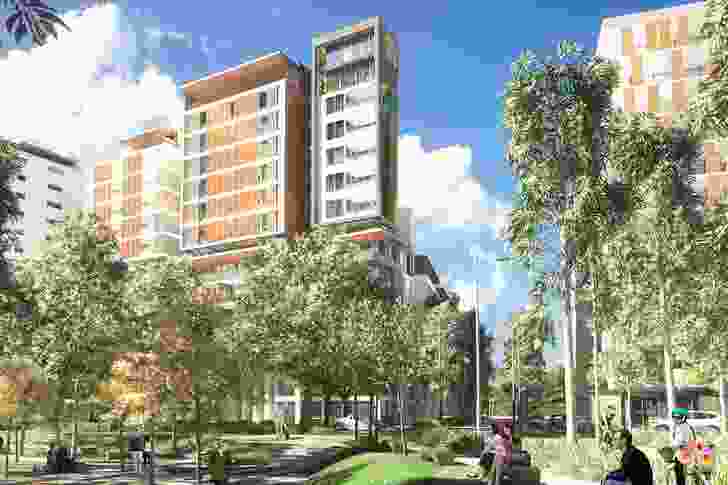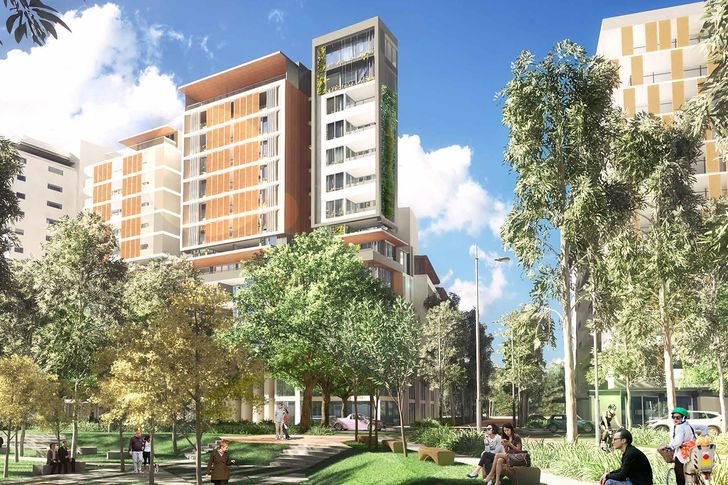 The proposed town centre will comprise nine precincts and accommodate mixed-use, medium- to high-density office and residential buildings ranging from six to 27 storeys in height.
The precincts will be named: Central, Central Sports, Stadia, Sydney Showground, Parkview, Boundary Creek, Tennis, Southern Sports and Haslams Creek.
The area is set to provide homes for 23,500 residents, which is 21,000 more than the existing number of residents. The number of homes will increase from 800 to 10,700. Retail space will increase from 33,000 square metres to 100,000 square metres.
"This draft plan identifies how we could transform the area into a vibrant town centre where residents, workers and visitors can enjoy some of the best that Sydney has to offer," said NSW planning minister Rob Stokes.
"This will guarantee a future for Sydney Olympic Park as a thriving sustainable seven-day-a-week destination."
The street network will be expanded to accommodate for greater pedestrian access and cycling road levels will vary to create connections or crossings over busy streets and railway lines.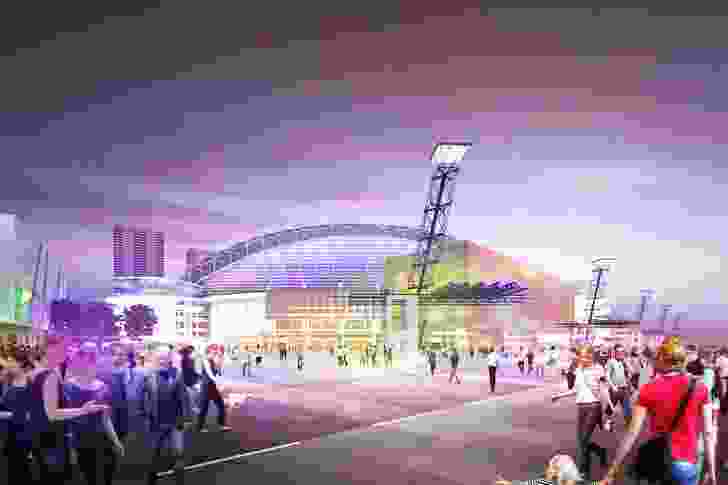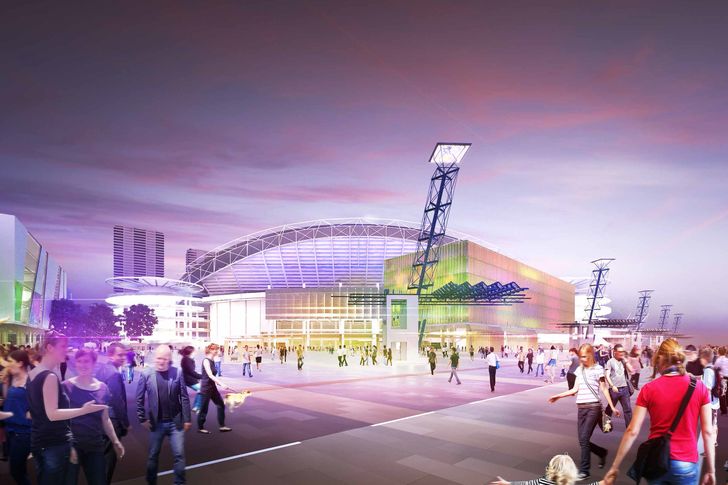 The updated masterplan aims to increase non-car trips made by workers in the precinct by 40 percent. This would require major public transport changes including a proposed light-rail connection between Parramatta and Strathfield as well as new bus services.
"Sydney Olympic Park will be buzzing with world-class sporting events, concerts and entertainment, amid lively streets bustling with shops [and] cafes, extensive parks, open space and shared pathways for cycling and walking," said NSW sports minister Stuart Ayres.
For detils about community information sessions and to submit feedback, visit the Department of Planning and Environment's website.
Related topics