The City of Sydney has launched a its first resilience strategy for mitigating issues such as extreme weather events, cyber and terror attacks, housing affordability, inequality and congestion for metropolitan Sydney.
Encapsulated in a 125-page report, the Resilient Sydney strategy has been developed though a collaborative process involving 33 councils, state government organizations, 100 businesses and more than 1,000 residents.
Sydney's mayor Clover Moore, launching the plan on 24 July, said such collaboration was essential to meeting the challenges facing the city, from poor housing affordability to increasingly frequent extreme weather events.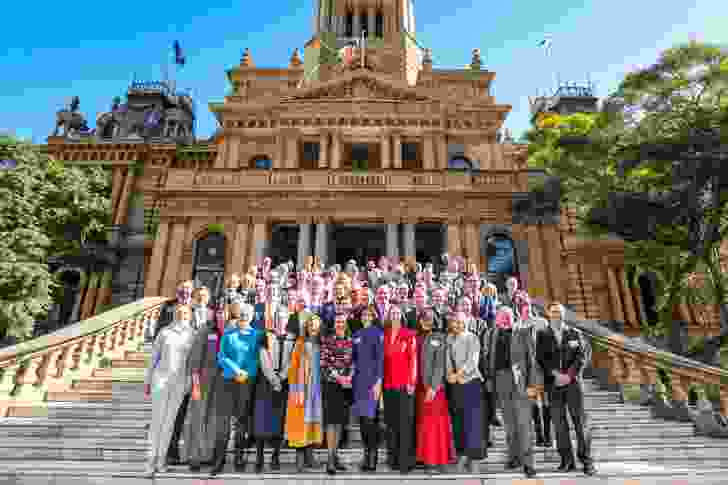 "All these issues are challenges in themselves and they aren't unique to Sydney," she said. "The effects of urbanization, globalization and climate change are seen right around the world – they aren't constrained by boundaries or different levels of governance."
"[That's] why this strategy, developed with input from across Sydney, is such a breakthrough.
"Resilient Sydney recognizes no one organization can solve our problems and instead looks at how we can work together, across boundaries to protect and champion the needs and interests of our communities."
Two years in the making, the plan is underpinned by the support of the Rockefeller Foundation's 100 Resilient Cities, a global initiative that provides resources for cities to develop strategies to help them adapt to challenges. Sydney was selected in 2014 to join the global network, which currently has 97 member cities, including Melbourne.
Central to Resilient Sydney are five "flagship actions" to address specific challenges.
To meet the challenge of inequitable growth, for instance, the strategy calls for an integrated planning process that would identify the top "shocks and stresses" affecting different areas of Sydney and which would then prioritize investment for communities experiencing growth. This process would use "tried and tested" tools developed by 100 Resilient Cities.
By 2020, the report states, resilience concerns should be incorporated in local government community plans, and "community stress" criteria and resilience metrics for investment should be developed for planning of major growth areas, such as the $5.3 billion Western Sydney Airport.
To address the rise of extreme weather events, a "Cool Suburbs" strategy will seek to achieve a reduction of two-degrees Celsius in urban areas, by establishing a backbone government structure that will collect data, commission research and rate housing estates and existing suburbs. The report notes that a number of cooling initiatives have already been trialled in Sydney, including cool roofs, permeable or porous roads, driveways and footpaths, cool building and shading designs, irrigation and tree canopy cover.
Resilient Sydney also seeks to address declining social cohesion, setting a goal for a five percent improvement in community cohesion in five years. It notes the importance of learning from First Nations' Elders and community leaders and acknowledging the expertise of Aboriginal and Torres Strait Islander communities.
"To be resilient Sydney needs a future based on mutual respect and shared responsibility, where everyone and all living things can thrive," the report notes.
Resilient Sydney has also a set a target of 100,000 downloads of an emergency preparedness app developed by Australian Red Cross and Insurance Australia Group, dubbed the "Get Prepared" app. It will enable residents to generate their own personal emergency plan within minutes.
"[The app] gives Sydney residents an easy way to keep their emergency plan, contacts, closest emergency services and more close," said Australian Red Cross' NSW executive director Jody Broun.
Resilient Sydney also sets a target for 100 organizationsthat have some level of control in operating and managing key city systems to implement resilience plans.
Chief resilience officer for Sydney Beck Dawson said the strategy marked a turning point for Sydney.
"Our ability to bounce back is linked to the strength of connections between neighbours, businesses, councils and government entities," she said. "As more people and organisations adopt resilience planning, our safety and quality of life will improve."