An architect appointed to review a contentious proposal for a residential and hotel tower at the Star Casino in Sydney has described the building as "challenging to the eye and the mind."
The Department of Planning, Industry and Environment (DPIE) determined that the proposal should be refused planning permission in July 2019. The proposed 237-metre-tall tower, designed by FJMT, was deemed to be "unduly prominent," "over-assertive" and "not in the public interest."
Because the proposal received more than 25 objections, it was referred to the state's Independent Planning Commission for determination.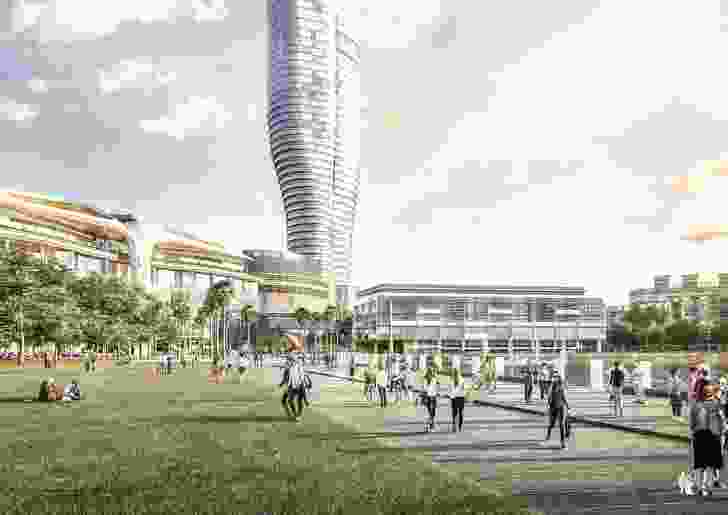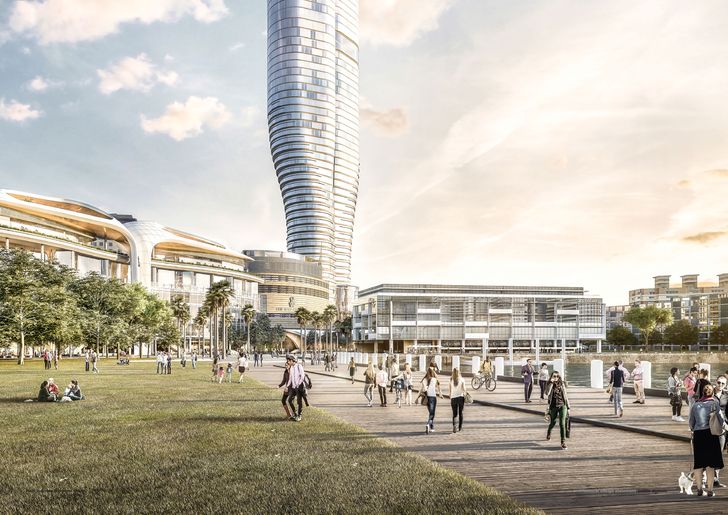 The IPC appointed architect Yvonne von Hartel to peer review the previous assessment by Peter Webber, a former NSW government architect, with the aim of assessing "the robustness and validity of the independent assessment and design advice." Von Hartel was also tasked with reviewing a number of other peer reviews and assessments produced as part of the approvals process.
Von Hartel's assessment, available here, is even more critical of the proposal than Webber's assessment on a number of points.
"The built form of the proposed development is challenging to the eye and the mind; a tower that tapers inwards at its base is contrary to 'common sense'; the eye expects a thickening at the base not a constriction," she writes in a section on built form.
"The tower itself is not sleek – rather it is a combination of cylindrical and part cylindrical forms which start and stop apparently randomly. The tower is striated – two horizontal breaks in regular floor to floor height and possible facade treatment (depending on the artistic licence shown in the renders)."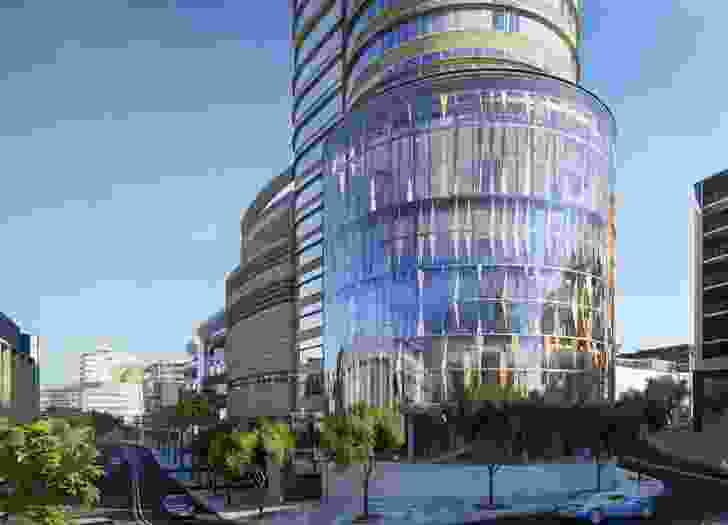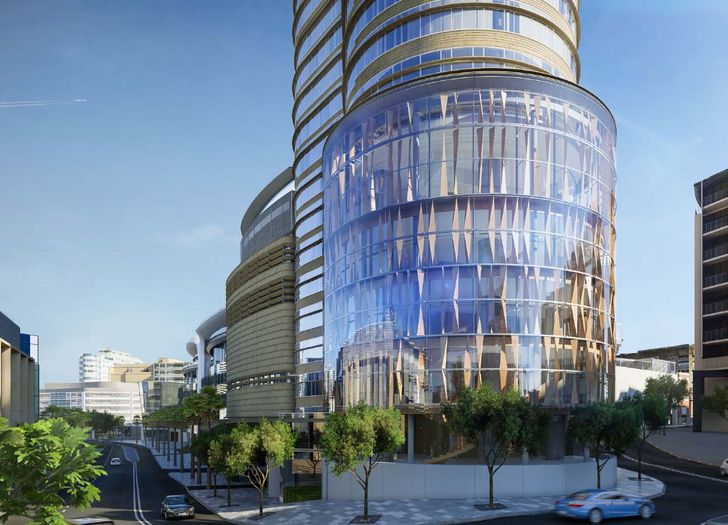 Von Hartel is also more critical of symbolic issues of the proposal. "The proposed residential and hotel tower draw attention to the attached casino," she said. "If the development proceeds […] it will be so much taller than any currently permissible development in the future and the singularity of a tower in Pyrmont and its disturbing built form will mark it as an intrusive object on the skyline.
One issue Von Hartel takes with Webber's report is its "limited" comments on the built form and the selection of the FJMT design over two others that were part of a design competition for the project.
"He suggests that the selected design is the best of the three competition designs and acknowledges that the preferred design is still problematic. He does not define why he thinks the selected design is the best of the three completion designs, suggesting only that it could be an elegant three-dimensional form when viewed as an isolated object but not when placed in this location as it has no sympathy with its urban context."
Ultimately, however, Von Hartel finds that Webber's conclusions "are to the point and in my view, in the main, justified by his analysis."
Related topics