The NSW Department of Planning, Industry and Environment has determined that a $530 million proposal to construct a hotel and residential tower at the Star Casino in Sydney's Pyrmont should be refused.
The proposed 237-metre-tall tower, designed by FJMT, was deemed to be "unduly prominent," "over-assertive" and "not in the public interest."
The department's assessment report states the proposal is "inconsistent with current strategic planning for the site and locality and fails to promote the orderly use and development of land"; is "inconsistent with its immediate context and would result in unacceptable visual impacts due to its scale, isolation and visual dominance of the existing Pyrmont character and fails to promote good design and amenity of the built environment"; "does not appear appropriate for its context"; and is "incompatible with its existing and planned future built form context and would appear isolated, dominant, and visually intrusive in local and distant views to the detriment of the established character of Pyrmont and the wider cityscape."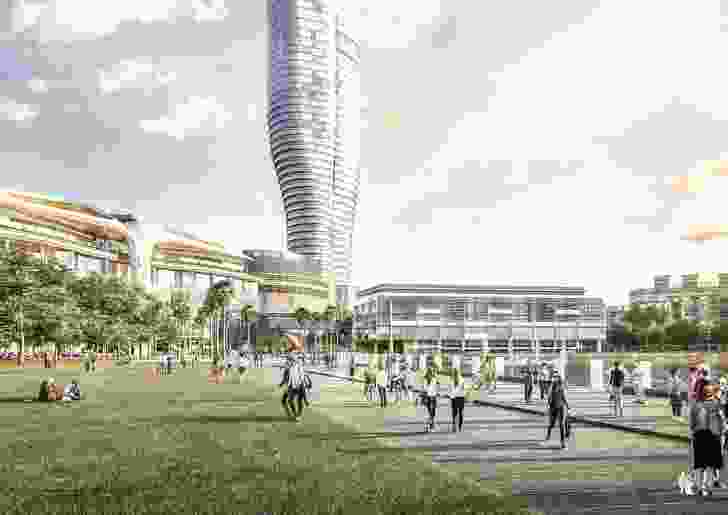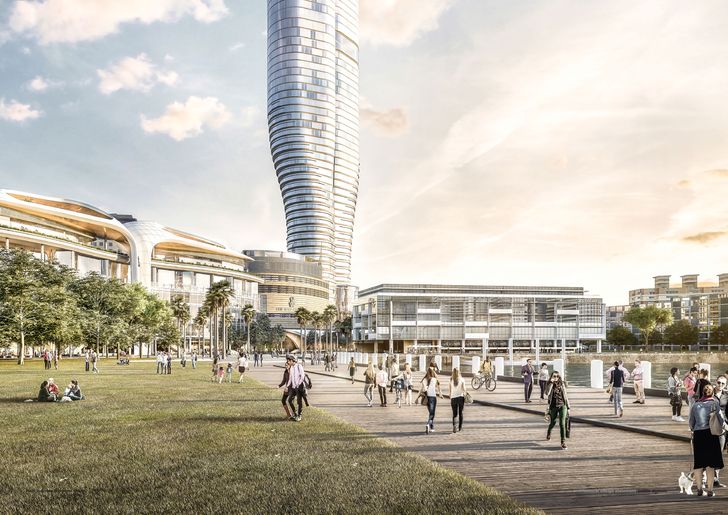 It also states the proposal would "symbolize and draw attention to the site of the casino as a venue for gambling" and" establish a very undesirable precedent, which would potentially encourage applications for further tower buildings on nearby waterfront sites."
Star Entertainment Group submitted the proposal in August 2018. The proposal sought to remove part of the existing Star Casino, originally designed by Philip Cox in 1995, and replace it with a tower containing 204 apartments and a 220-room Ritz-Carlton hotel.
An invited design competition was held for the tower. FJMT's design was unanimously chosen over rival schemes by BVN and Grimshaw in 2016.
"The Department considers that the brief was established to achieve a tall tower at this specific location," the department said in its assessment report. "This is evidenced by the brief containing a specific indicative building envelope […] The nature of the brief discouraged the consideration and selection of an alternative approach to the proposal, such as a more contextual design response."
The proposal also included a five-storey neighbourhood centre in the tower's podium. It would have included a community lounge and terrace, library, classrooms and training spaces. The department found that this proposed neighbourhood centre was "the only unique public benefit offered by the proposal." However, "the Department does not consider the identified public benefits to be sufficient to offset the impacts that would be caused by the proposed tower," it said.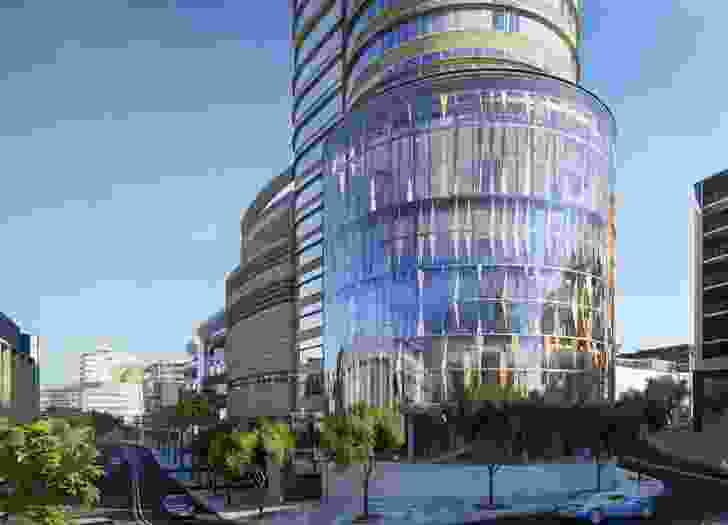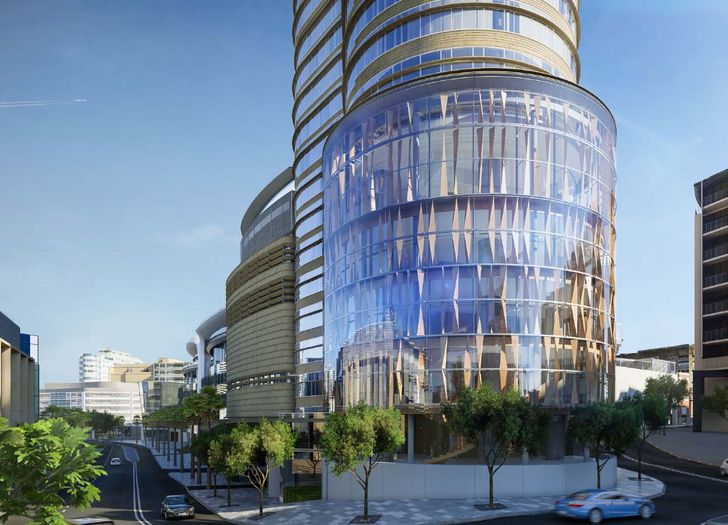 The proposal received 144 submissions, including 117 from the public, 88 of which objected to the proposal. Having received more than 25 objecting submissions, the proposal will now be referred to the Independent Planning Commission for final determination.
Star Entertainment Group is said to be "extremely disappointed" with the department's recommendation. However, NSW planning minister Rob Stokes agreed with the department's assessment, saying it "reflected the consistent and widespread opposition to the scale of this proposal."
Related topics