In anticipation of the arrival of the Parramatta Light Rail line, the NSW government has unveiled plans to rezone the northwestern Sydney suburb of Telopea as a high-density residential and commercial centre.
The rezoning proposal follows the release in February of a masterplan for the Telopea area, which was endorsed by the City of Parramatta Council in March.
The creation of the masterplan was led by Urbis, in collaboration with PBD Architects, GTA, Mott Macdonald, Ecological Australia, RBL and Straight Talk. It recommended rezoning a central area around the future light rail stop, with possible heights of up to 15 to 20 storeys in a few locations.
Of the 4,500 to 4,900 homes that would be added to the area after it is rezoned, around 1,000 of these homes would be new social or affordable housing units under the auspice of the NSW government's Communities Plus social housing building program.
The masterplan area is located to the east of Telopea Railway Station, which is serviced by the T6 Carlingford Line.
The rezoning proposal notes that most places in the precinct are within either 800 metres or a 10-minute walk from the station.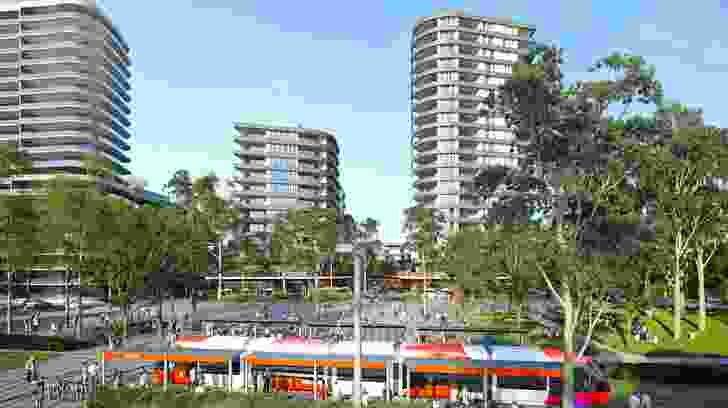 Telopea has been listed as a preferred light rail stop as part of the proposed Parramatta Light Rail project, which would replace much of the T6 line and provide a more reliable link to the Parramatta CBD.
"The Parramatta Light Rail will become the catalyst for the renewal of this neighbourhood along the new light rail route," said NSW planning and housing minister Anthony Roberts.
The area contained by the masterplan would be rezoned for mostly residential development, heavily weighted toward high and medium-density housing.
Proposed maximum height limits would cap out at 70 metres, or 65 metres for residential-only towers, at sites nearest to the station – a significant increase over existing maximum heights of 20 metres – and decrease further away from the station.
The rezoning proposal is on exhibition until 24 November. For more information, go here.
Related topics