A new hotel due to open later in 2020 is set to the tallest timber adaptive reuse building in Australia.
Bates Smart designed a 10 storey structure made from engineered timber that sits top of an existing office building in Melbourne's Southbank. The Adina Apartment Hotel Melbourne Southbank is set to open later in 2020.
The existing concrete-framed building on Southbank Boulevard was designed to accommodate only six additional levels – were those levels to also be made from a concrete frame. By using a lighter, engineered timber structure, an extra four storeys became structurally feasible.
Julian Anderson, Bates Smart director, said that the hotel was the world's largest engineered timber extension, with around 5,300 tonnes of cross-laminated timber (CLT) sourced from suppliers with Forest Stewardship Council certification used in its construction.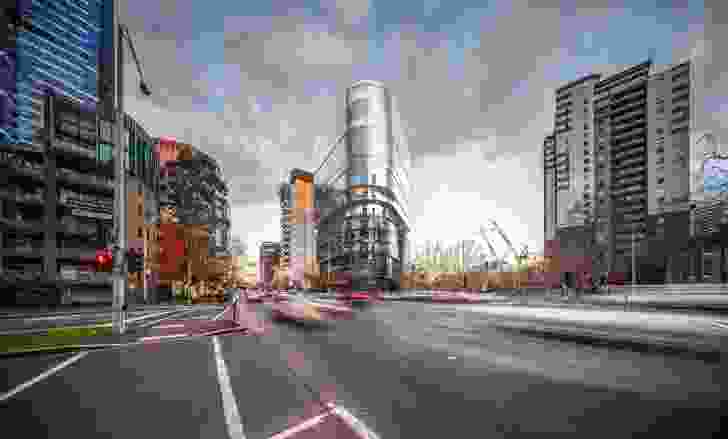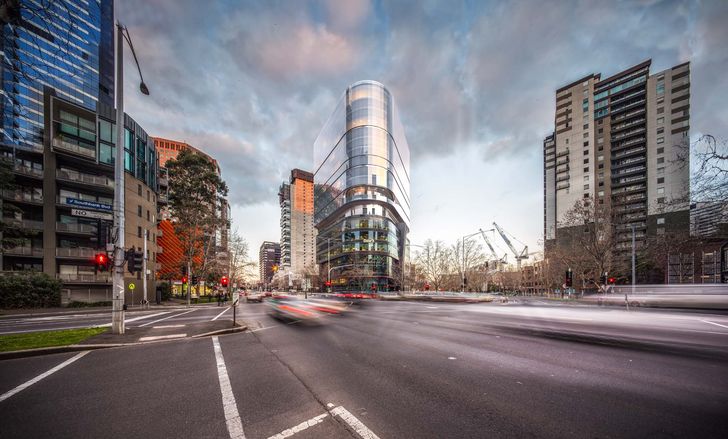 "In addition to reduced carbon emissions, cross-laminated timber incorporates several sustainability benefits, including lower transport costs and time saving advantages from off-site manufacturing," he said.
"It also presents a more sustainable approach to increasing density within our cities."
The timber structure is wrapped in a glass curved façade, inset with an oversized balcony. The interiors feature exposed timber and wooden furniture, referencing the building's timber skeleton.
Bates Smarts is among a number of Australian practices that are using engineered timber to built ever-taller buildings (or "plyscrapers"). It is behind the design of a 52-metre-tall office tower in Brisbane that will be made from engineered timber.
CLT was first developed in Switzerland in the 1990s and has a lower carbon footprint than many other building materials used in commercial projects, in part because the production process produces no waste.
Related topics