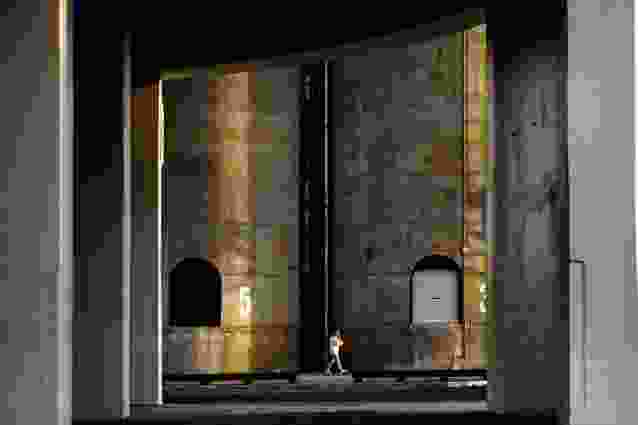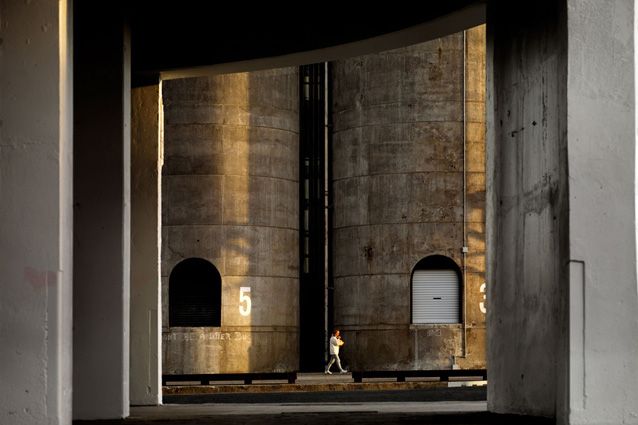 Australian landscape architecture firm Taylor Cullity Lethlean and New Zealand firm Wraight + Associates have won the Rosa Barba Landscape Prize for their Auckland Waterfront project, which was completed in 2011. The prize was announced on 26 September as part of the 8th International Biennial of Landscape Architecture in Barcelona, 25–27 September 2014.
The Auckland Waterfront project, which includes North Wharf Promenade, Jellicoe Street and Silo Park, involved the transformation of a decrepit industrial maritime site into a vibrant and diverse public precinct. The design challenges conventions by celebrating the site's original elements and encouraging public interaction with the waterfront's industry.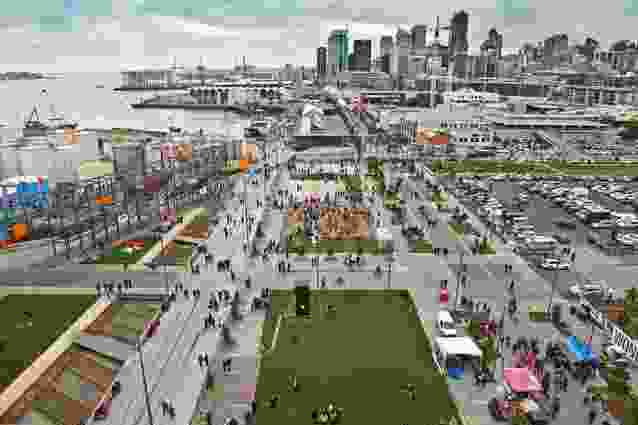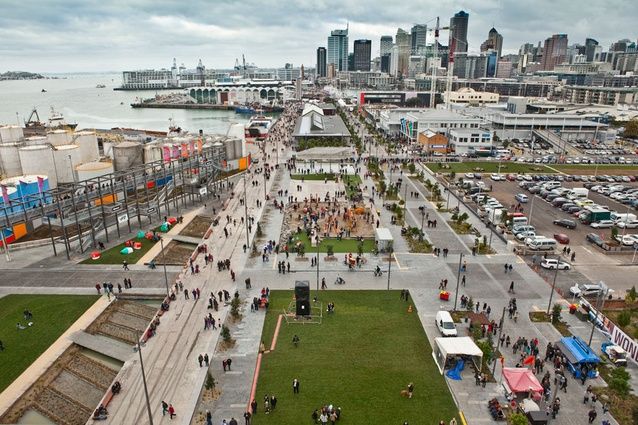 "To convince politicians not to demolish derelict industrial artefacts is one thing, but to convince them also to keep the fishing trawlers and other harbour uses in place, instead of pushing them elsewhere for the benefit of a touristic waterfront, is something else," said jury president Michael van Gessell in awarding the project. "The life, tradition and essence of the harbour is kept and it that way the project is very site specific and effective. Smaller and larger interventions end up contributing to a whole that is more than the some of its parts."
The revitalised precinct attracts thousands of people daily who enjoy its casual alfresco dining establishments, harbour-edge pedestrian promenade, sub-tropical rain gardens, and a park designed around an original cement silo that plays host to a range of popular public functions.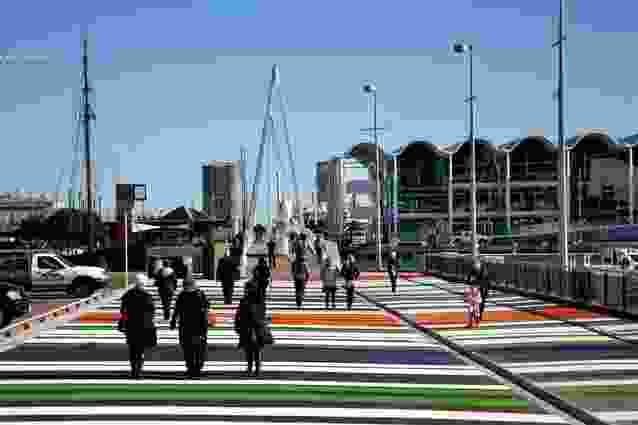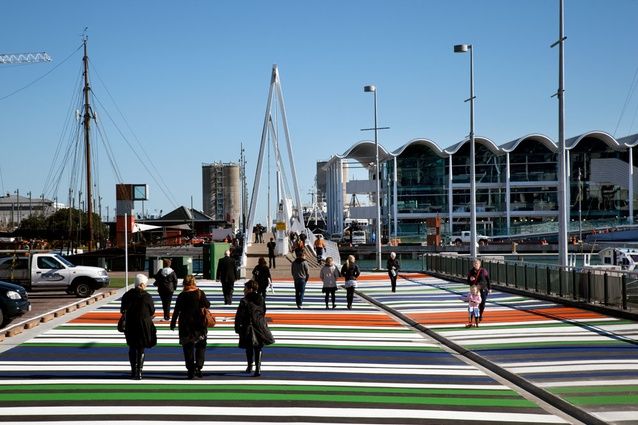 Eleven projects were shortlisted for the prize, including McGregor Coxall's Ballast Point Park (Sydney), the Quinli Stormwater Park (China) by Turenscape and one of the most high profile landscape architecture projects of the past few years, The High Line (New York) by Field Operations, making this perhaps a doubly remarkable win for the Australasian team. As van Gessell said, however, "Auckland Waterfront emerged as just as successful a transformation as the Highline but at a much more human scale, both from the point of view of use as from the point of view of investment and maintenance."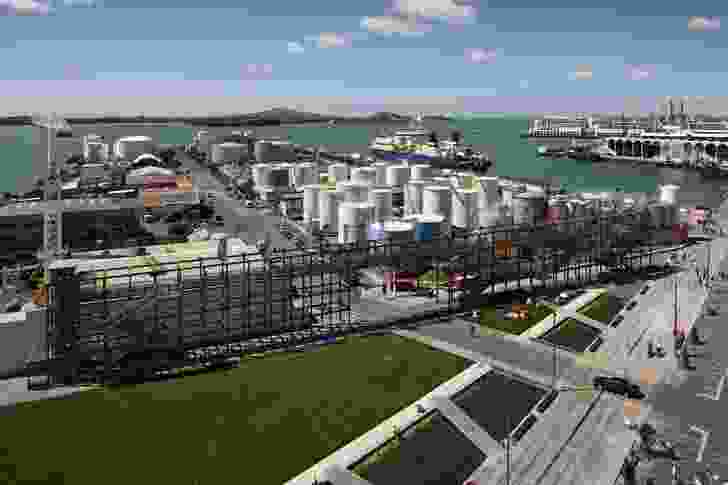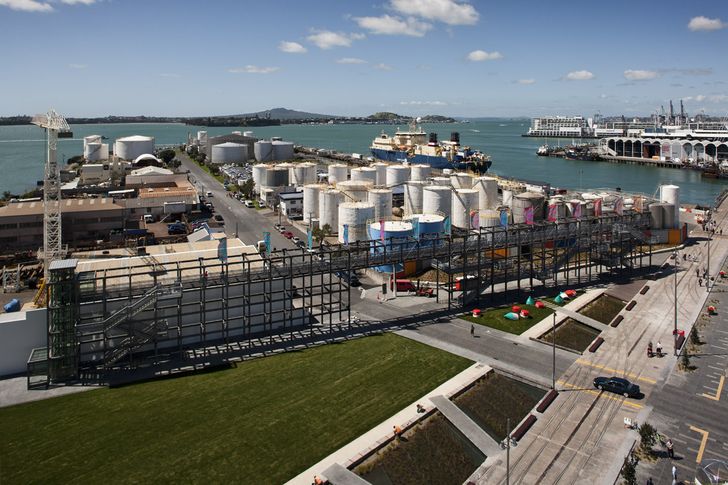 The Rosa Barba Landscape Prize is a biannual award given by the International Biennial of Landscape Architecture of Barcelona. It has an endowment of €15,000, awarded to the winning project team.
This year's jurors included Desirée Martinez, former president of the International Federation of Landscape Architects, SueAnne Ware, professor of landscape architecture at RMIT, Ricard Pié Ninot, full professor of Urbanism and Regional Planning at the School of Architecture of the Vallès, Polytechnic University of Catalonia (UPC), Manel Colominas, agronomist engineer teaching at the Master of Landscape Architecture of Barcelona, UPC, Martí Franch, Landscape Architect and winner of the 7th European Biennial of Landscape Architecture Prize, and Michael Van Gessel, landscape architect and urban planner in Amsterdam, currently teaching at the University of Berkeley, California.
Read our in-depth coverage of the Auckland waterfront's re-development here.
Read more about the Auckland Waterfront project proper here.