Oliver Bayerl, Team 7's international sales manager, is running his hand over the crosscut mid section of a walnut tree in the Popcorn Interiors showroom. His grasp on the English language is heavy on the superlatives: "crazy," "sexy" and "beautiful." Clearly, the Team 7 envoy is really into wood.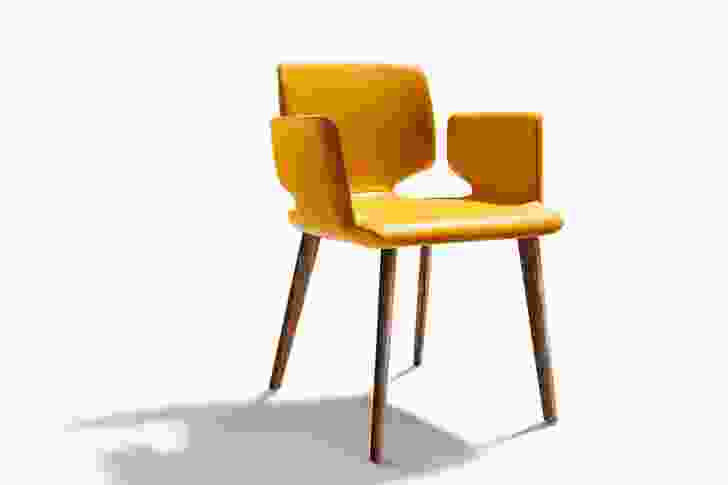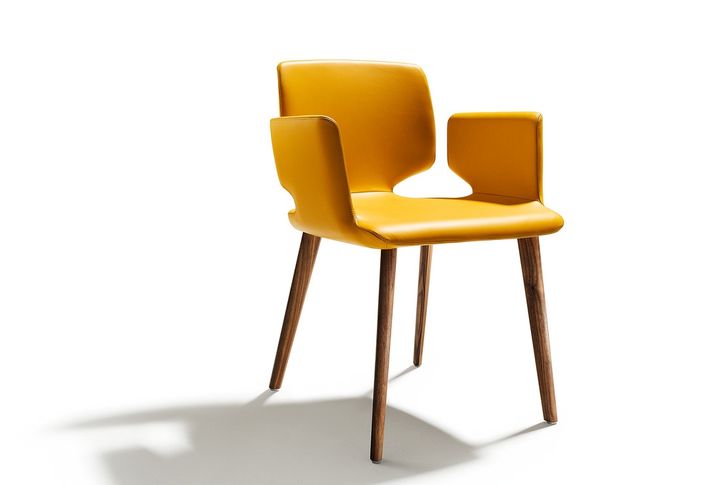 The brand has staked its reputation in Europe on its intense and abiding relationship with timber. It uses only pure hardwood that has been grown in sustainably managed forests. The company even has its own forests and operates its own sawmill and panel production. It uses only formaldehyde-free glues, products are made by hand, and instead of lacquer, beeswax or herbal oil is used.
It all sounds very on trend but Team 7 has been on the righteous green path for more than thirty years. "Our mission is to create furniture that is good for the workers, good for the consumer and healthy for nature. It's been that way for decades, it's just now it's very chic," Oliver laughs.
Back in 1959, the company was just another postwar manufacturer turning MDF and lacquer into run-of-the-mill cabinets. In 1980, founder Erwin Berghammer shifted the company's focus to old-school cabinetmaking using the region's abundance of quality wood. The new Team 7 was practically laughed out of its first Cologne Furniture Fair. Then came the Chernobyl disaster, says Oliver. "Suddenly, in Austria and Germany people woke up. We had to change the way we consume goods."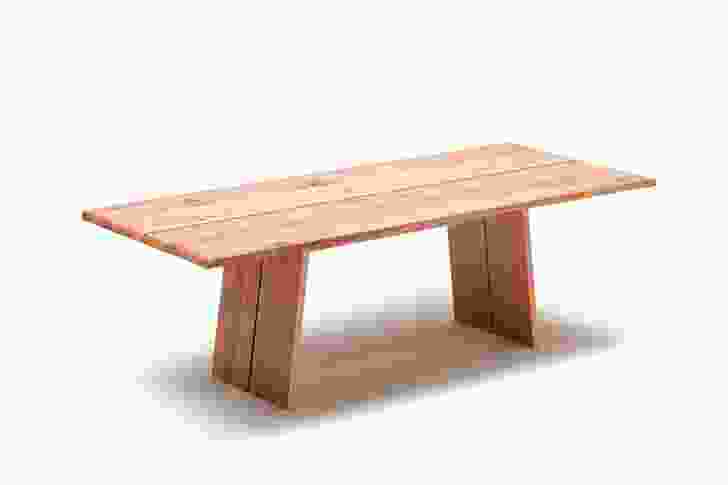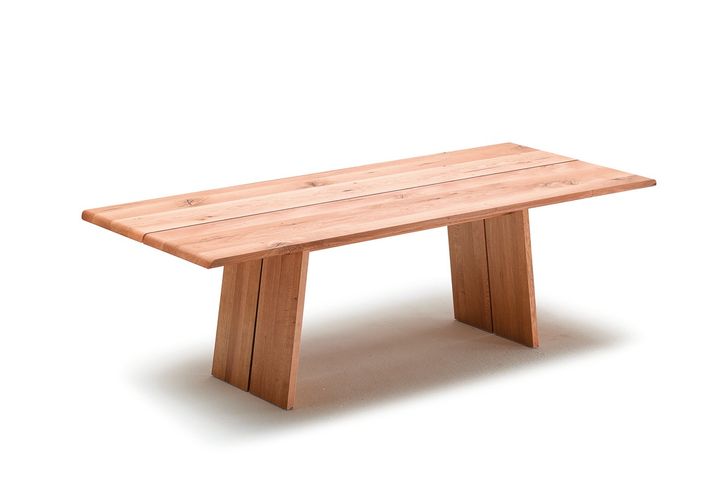 The range spans dining room furniture, entertainment units, solid wood kitchens and kids' furniture. Pieces are more refined than we tend to expect of pure hardwood and there's no buckling or cracking. This all comes down to Team 7's three-layer boards, which consist of a four-millimetre bottom, a four or five-millimetre top and a grooved middle layer made from offcuts. "If there is a scratch you can sand it and oil it again," says Oliver. "There's all the advantages of solid timber but it doesn't warp."
Team 7 uses the best part of the tree to make tabletops but the in-house designers are also challenged to design products that use the small pieces. "And we put the bits that are not so sexy into the middle layer," he says.
The aesthetic is at once classic and innovative. Designer Jacob Strobel's Aye chair, for instance, looks as though it could have been designed by Arne Jacobsen, if he was still around. It's a look that would likely be imitated if other manufacturers had Team 7's logistics. "Solid timber can't be cheated," Oliver says. "Walnut, for example, doesn't grow in China. They have to buy it at the same high price. We pay sixteen hundred euro per cubic metre of walnut. A cubic metre of MDF is just eighty euro but our final price is not much more because we use all of the tree."
Back to the panel of walnut. Oliver points to the green tinge just inside the bark where water has run through the trunk and the cracks garnered over eighty years in the ground. "It's ridiculously beautiful, yes?" I nod. The Team 7 timber fervour is indeed contagious.
Source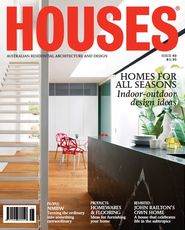 Product
Published online: 15 Feb 2013
Words: Anna McCooe

Issue
Houses, December 2012
Related topics