Teen refugee and aspiring architect leads program designing a future Aleppo
Syrian and Iraqi refugee school children are designing cities with architectural models and virtual reality technology as part of a program spearheaded by a 16-year-old Syrian refugee. 
Supported by the UNHCR, the Future Aleppo project sees children design buildings out of paper, which are then transformed into a virtual city that can be viewed through headsets.
The idea was spawned when Mohammed Kteish, who fled from the northern Syrian city of Aleppo with his family in 2015, met with London trans-media producer Alex Pearson in a Turkish refuge camp.
Mohammed Kteish grew up dreaming of becoming an architect. When the Syrian civil war came to Aleppo in 2012 he began constructing a model of the city as many of the historic buildings around him were being destroyed by bombs and gunfire. Blending the existing buildings with modern architecture, he created his dream city. His neighbour, Waad Al Katib, made a film about the model project, which was aired on Channel 4 in the UK.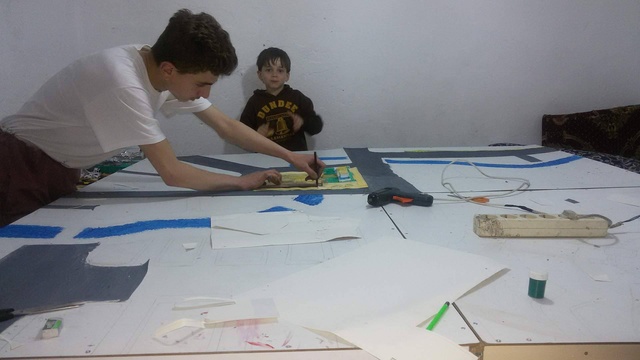 Since arriving in Turkey he has continued creating models, and through the Future Aleppo project he is conducting workshops with refugee students, teaching them how to design buildings.
"These workshops are really important for us as, in the future, we will return to our countries and rebuild them," Mohammed told UNHCR.
As his collaborator Alex Pearson explains on the Future Aleppo website, "I met with Mohammed and his family in Gaziantep, Turkey where we started to rebuild the model he had to abandon in the garage in Aleppo," he writes. "We incorporated simple technology to make it interactive – something his brothers and sisters loved. We agreed that the model could not only act as a beacon of hope – creativity over conflict – but also as a preservation of the personal history of their beloved city."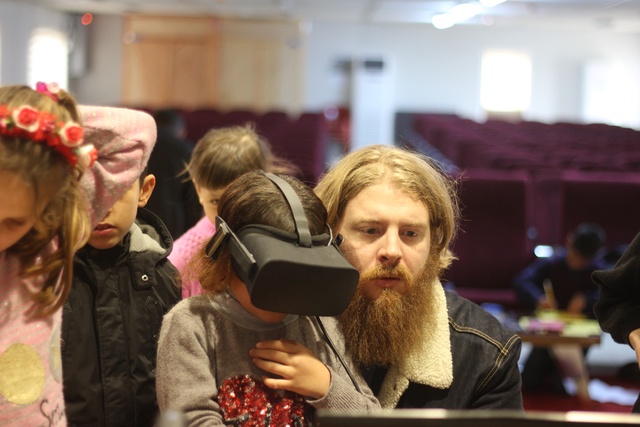 The virtual reality aspect of the Future Aleppo project is still a work in progress, but the eventual goal is to create an app in which anyone from around the world can access the city created by Mohammed, his friends and family. The app would teach the user how to construct buildings from paper, allowing them to also add to the city.
A prototype app is already available for download and the full experience is expected to be ready later in 2018. Mohammed is still determined to become a trained architect and a scholarship fund has been set up to support his studies. Donations can be made here.