The City of Melbourne is seeking feedback from the public over plans by telecommunications company Telstra to install a number of large digital advertising displays on footpaths in the central city using a federal law to bypass the council's express consent.
The council hopes to halt the roll out of the new installations, which include payphones with a high-resolution, 75-inch LCD screens that are 60 percent larger than previous displays. Telstra will also replace many of the existing static displays with the LCD screens, which can rotate through a number of advertisements.
The company plans to triple the number of payphones within the Hoddle Grid, from 40 to 120. The screens are 2.64 metres high and 1.09 metres wide.
The Telecommunications Act 1997 gives communications carriers the power to "install a facility" with the stipulation that the facility must be "low impact." While the installation of new public payphones would not require a planning permit, Telstra does require the permission of the council to display commercial advertising. The council gave the company permission in late 2016 for the installation of electronic advertising screens as part of a redesign of 39 existing payphones.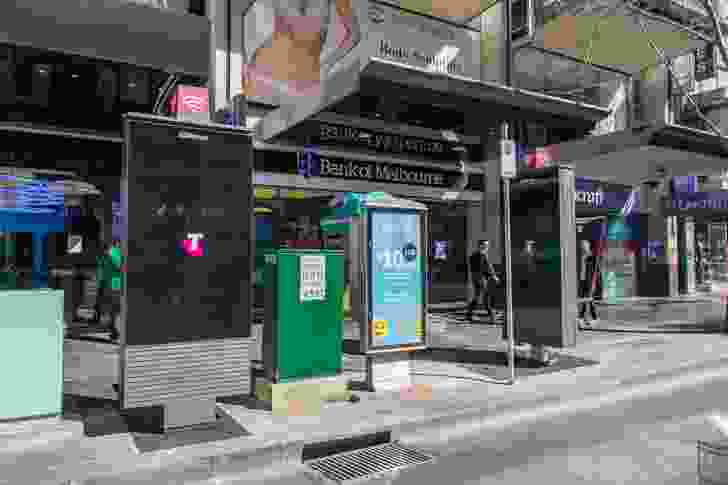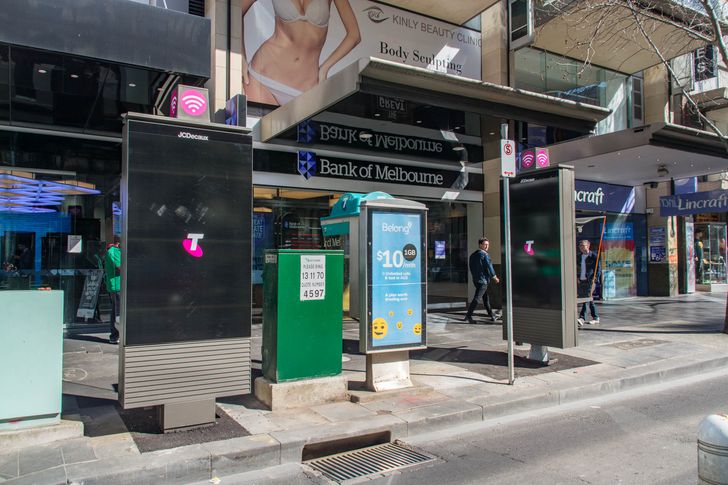 The council is "concerned that the new, larger structures may impede pedestrians, disrupt the flow of footpath traffic and negatively impact a number of local retailers and businesses."
Councillor Nicholas Reece, chair of the city's planning portfolio, called the structures "advertising billboards masquerading as payphones."
"Twelve of these new super-sized advertising structures are being installed in Bourke Street – two of which are less than five metres apart."
Reece also pointed out that "With nearly 90 per cent of Australians owning a mobile phone, it is impossible to comprehend that there is a need for this number of Telstra installations in the central city.
"We must protect our valuable and scarce public space from being co-opted for profit without proper consideration of the community impact. Currently, it appears as though Telstra is utilizing federal legislation to effectively side-step any genuine consultation process."
He said that legal action would be "the last resort."
Analysis by SGS Economics and Planning, produced for the council in 2014, found that pedestrian connectivity was an important part of the CBD economy, and that "if the walking connectivity within the CBD grid was reduced by 10 per cent, the value of the economy of the CBD grid would be reduced by $2.1 billion."
The community consultation process, accessed here, ends 18 September.