Tenants have moved into the first six of 57 studio-sized portable and affordable housing units set to open across Melbourne on surplus government land. The project's backers hope that the initiative will lay out a path to addressing escalating rates of homelessness and rough sleeping in Australian cities, with the census recording an increase of 14 percent in the rate of homelessness between 2011 and 2016.
The units that make up the Harris Transportable Housing Project were designed by Sophie Dyring of Schored Projects, a Melbourne-based practice with a history of designing social and community housing projects, such as the Coburg Townhouses for vulnerable women. The Harris project is a collaboration between the homeless housing organization Launch Housing and the Victorian government and is funded through a $4-million donation from Flight Centre founder Geoff Harris and his son, Brad Harris.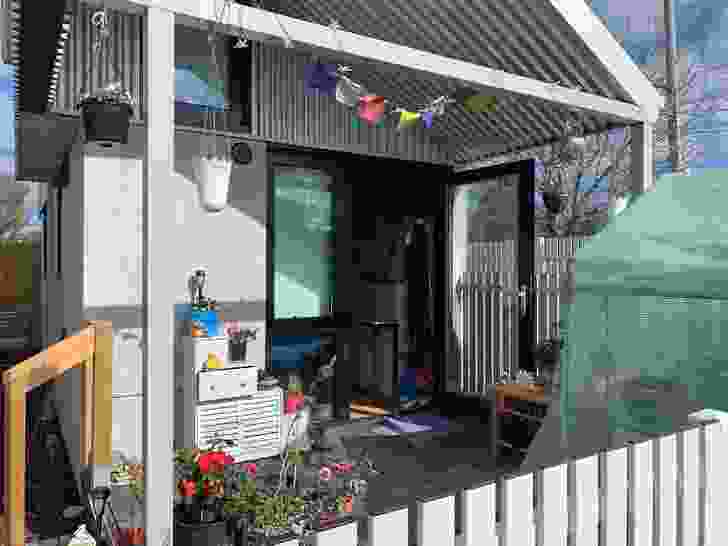 The units will eventually occupy six parcels of land in Melbourne's west owned by the state's road management and development agency, Vic Roads. The sites have been leased to Launch for a five-year term for a nominal rent. The first site, on Ballarat Road in the Melbourne suburb of Maidstone, is reserved for an eventual road widening project. The tenants of the Harris units are welcome to use them permanently, with Vic Roads required to issue a 12-month vacancy notice if it needs the land back.
The "Freddie" units built for the project were originally designed as an entry into a 2012 design competition run by UK-based charity Building Trust International. That competition tasked entrants with producing designs for housing for the homeless in an urban context. After being shortlisted, the designs lay unused for several years until 2016, when the then-CEO of Launch Housing contacted Dyring about a potential project involving the Vic Roads land.
While the design has been adapted to the requirements of the Launch Housing project, Dyring said the now inhabited units are substantially similar to what was envisaged in the competition entry. Each tiny house comprises an open-plan ground floor with a kitchenette, bathroom and mezzanine storage space that sits above the bathroom and cantilevers out on one side.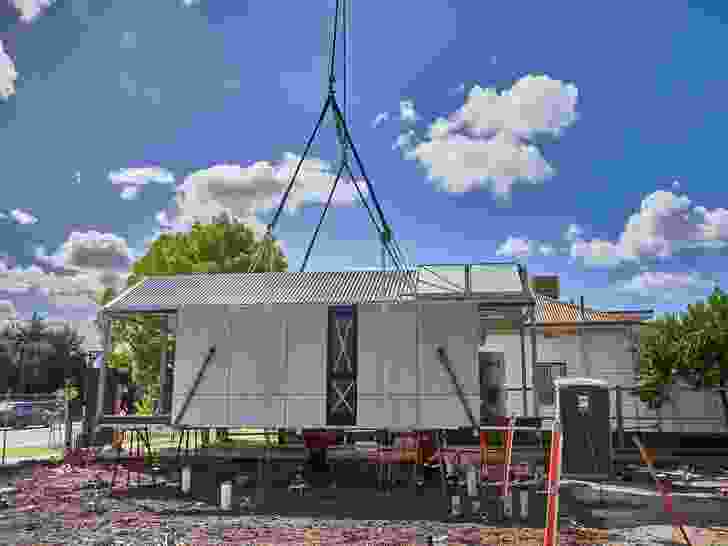 Dyring told ArchitectureAU that Schored's approach to designing a project for tenants like those now living in the units largely involved keeping an open mind about what their requirements were.
"There are nuances in designing for different groups," she said, "but there's a general approach in our work, which is that you just have to put yourself in the space, really, and think about what you would need. Because most people really do need the same things.
"So we think through all those activities you do in a day or a week that are kind of general for everyone."
One of these things was storage space, which had to be planned "very carefully" given the limited space. "We've thought very specifically about where the clothes go, where the cutlery goes, where the crockery goes.
"Specifically for these [tenants], and for people that have experienced long-term homelessness or been rough sleepers, we did have longevity in mind. The materiality on the inside is rather robust for knocks and stains and things of that nature. Door hardware that's easy to use."
Dyring said that she hoped to be able to do follow-up research on how the units have or haven't worked for the tenants.
"I'm applying for a grant to do some post-occupancy studies on the work we've done in this sector, to understand if we're hitting the mark. I think everyone's hoping that this is replicable […] and I would like to be able to develop a set of guidelines about what works to be able to feed into this kind of work."
"You want to know if you're creating or designing dwellings that are closely fit for purpose."
The unexpected stars of the project's launch on 5 August were the tenants' dogs. Dyring said that consideration of the tenants' pets was very much part of the design process.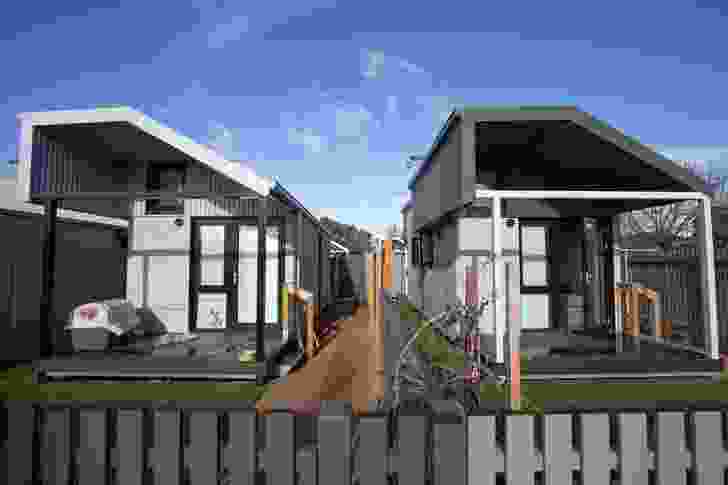 "One of the issues, particularly with rough sleepers, is that if they do have a dog it becomes really impossible for them to find accommodation, because they'd have to give up their pet. And they don't want to give up their companion – why should they have to?"
She said that across the nine sites there were different configurations it terms of the plots allocated to the units, including some larger ones to come that would be well-suited to those with larger dogs.
"And that's a real joy, to be able to keep your pet."
Related topics