Developments in the education and public health fields consistently show that if you can get the first eight years of a child's life on track through appropriate schooling and healthcare, they are very likely to have a bright future. But what if you can also house such activities in a dignified, clean, ventilated and … well, simply beautiful space? This is the premise and mission of the small but extraordinary Australian non-government organization (NGO) The Anganwadi Project (TAP), working in India.
Anganwadis are preschool centres that were originally established across India in 1975 to combat the massive incidence of child malnutrition. Simply put, without adequate food, children do not reach their growth potential and India has one of the highest levels of child "stunting" in the world. Jane Rothschild (president of TAP) explains that anganwadi means a "courtyard shelter"; however, an anganwadi provides much more than shelter alone. Each centre provides one nutritious meal a day, health checks and a preschool education to children less than six years old. Today, there are more than 1.3 million anganwadis across India.
TAP resulted from a chance meeting in 2006 by then Architects Without Frontiers director Rothschild and Jodie Fried, a designer who had established the textile company Bholu. That meeting resulted in the transformation of a poorly lit and unventilated corrugated iron lean-to into a joyous and bright learning space for children. It was also the start of the TAP collaboration. Since then, TAP has built seventeen anganwadis in Ahmedabad and one in Anantapur, involving the local community teachers and architects during every step of the design and build process. Critical to the implementation of the preschools is the participation of Australian volunteer architects and TAP's partnership with two local Indian NGOs, Manav Sadhna and the Rural Development Trust.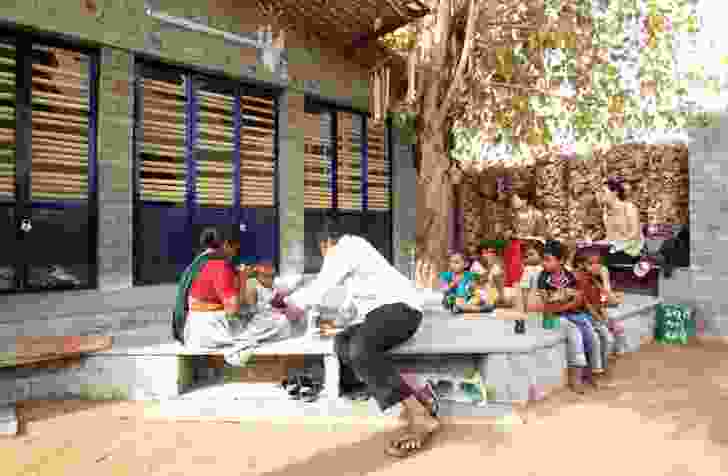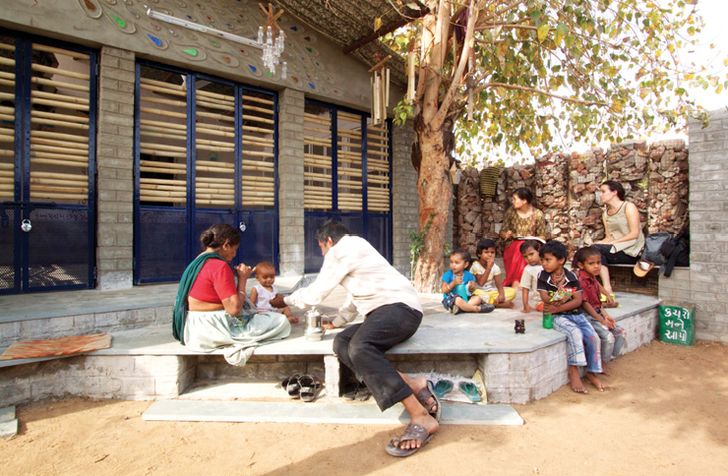 TAP supports the philosophy of "recycle, re-use and reduce," utilizing local labour and materials, including fly ash bricks, bamboo, metal screens and mosaic tiles that are either donated or sourced from the local area. Each anganwadi costs around $12,000, which comes from private donors, grants and, partially, the Australian volunteer architects. The design and build process is a simple but effective model in community engagement, as former board member and Sydney architect Jane Johnson describes:
Together with the local project partner, a site and community is selected and then the process is not dissimilar to how a building is procured in Australia: a sketch design is done, client sign-off is obtained, architectural documentation is completed, the project is tendered, a contract is entered into and TAP architects administer the contract. The fundamental difference is the level of engagement the volunteer architects have with the community; their main priority is to involve the local community every step of the way.1
It is the astounding passion of the two Janes, Rothschild and Johnson – both of whom teach and one of whom runs an architecture practice – that has kept TAP humming over the past decade. This Robin Hood style of practising architecture is an emerging typology of design practice that I examined in the book Humanitarian Architecture (2014).2 From the late Paul Pholeros to Shigeru Ban to MASS Design Group, there is a growing cadre of architects who, as Pholeros remarks in an interview in the book, are "using some of [their] earnings from the wealthier clients and the time it buys working for poorer clients ." He further explains, " I choose all my clients carefully … And that really isn't bounded by whether they are wealthy or poor."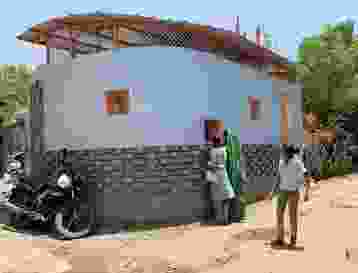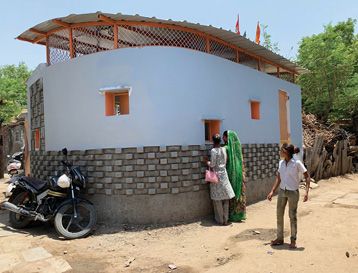 TAP has large but totally achievable aspirations to continue building preschools while the need is there. What has been unique about TAP's project methodology is its successful recruitment of highly motivated and skilled Australian architects who are prepared to live and work in a voluntary capacity in India for six months. TAP is not a platform for design experiments or students. The selection process for these architects is rigorous and, often, fifty people apply for the four annual volunteer positions. A six-month assignment generally asks the volunteers to leave their jobs and families for that period. The transformational experience of working with TAP has led many of the volunteer architects to transition their design careers into the community and international development space. For example, after volunteering with TAP in 2008, Leeanne Marshall then worked with Architects Without Frontiers for a decade and is now the shelter lead for the Australian Red Cross, planning shelter and settlement responses across the Asia-Pacific region. Marshall comments:
The time I spent volunteering with The Anganwadi Project was a transformative period in my life. It not only allowed me to use my technical experience to support communities through these foundational school buildings, but also enabled me to strengthen my commitment and skills in deep community engagement and design processes that continue to inform my work to this day. The time with the communities of Ahmedabad was not only inspirational and fulfilling, but changed the direction of my design/architecture career.
Another TAP volunteer, Sydney architect Sarah Schoffel, led the recent expansion of the NGO to southern rural India. She worked with local project partner the Rural Development Trust to design and build TAP's first anganwadi in the city of Anantapur in 2019. She says:
I came to The Anganwadi Project as part of an existential recalibration of my way of "being an architect." After more than twenty-five years in private practice, I'd stepped away from architecture entirely for several years to manage an independent K–12 [kindergarten to year 12] school. Then, leaning towards the humanitarian sector, I completed a master's degree in disaster, design and development (MoDDD) at RMIT. Since then, there is no going back to traditional practice for me. I feel compelled to take my mixed skillset from my place in the privileged world out to where the need for it is more acute, and in April 2018, I applied to go to India with TAP. The TAP model sees volunteer architects working with a beneficiary community from day one until the delivery of the anganwadi . There's no "flying out."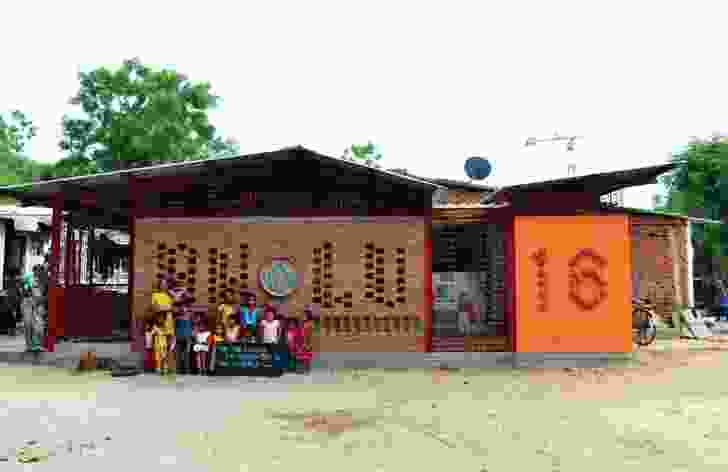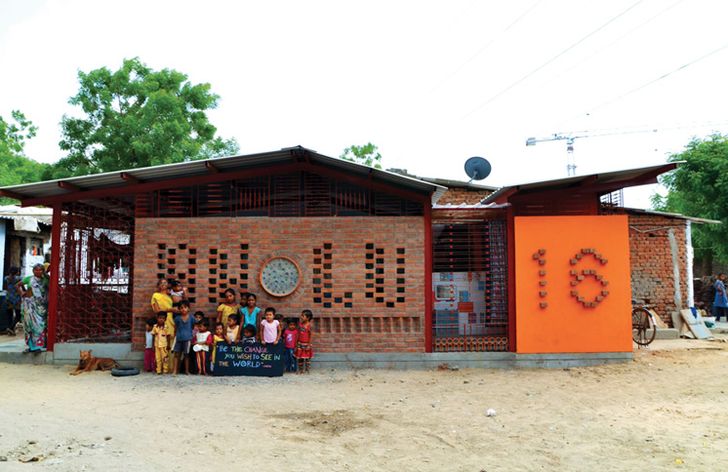 Paul Kelly's famous song title "From little things big things grow" defines the spirit of TAP. With modest means and organizational structure, the impact of TAP for more than 500 preschool children is huge. With the younger children in the family attending preschool, older children no longer have to look after their younger siblings and are able to attend primary and secondary school, and their mothers are more able to access employment, providing longer term stability for their extended family networks.
In broader design terms, TAP reminds us that poverty should not exclude aesthetics. It may be argued that large segments of the global population, who have limited access to design through decent food, water and shelter (due to poverty, conflict and/or disasters), need design services the most. TAP vice president Caroline Kite suggests:
Humanitarian architecture does not need to be bland [just] because it's on a budget or for people in need. As architects, we can use our knowledge of design and our innovation and skill to create beautiful spaces with minimal means.
1. Quotations throughout are from personal communications with the author.
2 . Esther Charlesworth, Humanitarian Architecture: 15 Stories of Architects Working After Disaster (Oxford: Routledge, 2014).
Source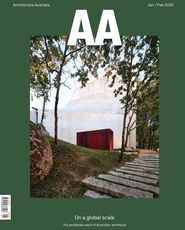 Discussion
Published online: 25 Mar 2020
Words: Esther Charlesworth
Images: Ellie Gutman, Ellie Gutmanb, Evan Drage, Leanne Cosio
Issue
Architecture Australia, January 2020