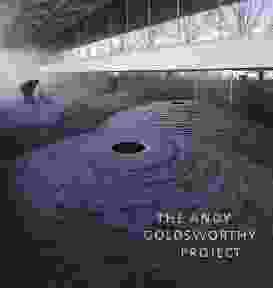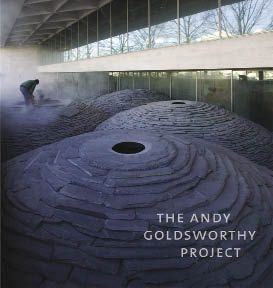 This is the first scholarly book in almost twenty years on acclaimed British sculptor Andy Goldsworthy. His work is reminiscent of ancient agricultural craftsmanship and his bucolic work is often deeply embedded in the history of the land.
The Andy Goldsworthy Project presents an illustrated catalogue of Goldsworthy's permanent installations between 1984 and 2008 in over three hundred photographs. However, the most revealing segment of the book is the journey from conception to completion of his commissioned work for the National Gallery of Art in Washington, DC, in 2003. This two-phase project comprised, firstly, a series of ephemeral works on Government Island in Virginia.
The book shares Goldsworthy's handwritten diary entries during the nine-day construction and his personal struggles and methodology. The second phase of the project was Roof, a sculpture comprising nine stacked-slate hollow domes installed on the ground level of the East Building of the gallery. The complete project is a true reflection of Goldsworthy's style – the use of arresting natural materials in remarkable locations – and the book serves as a reminder of his eminent collection. This is an arresting read to add to the library.
Molly Donovan & Tina Fiske, Thames & Hudson; hardcover, 2010, 228 pages. RRP $90.00.
Source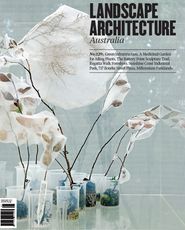 Issue
Landscape Architecture Australia, February 2011
Related topics