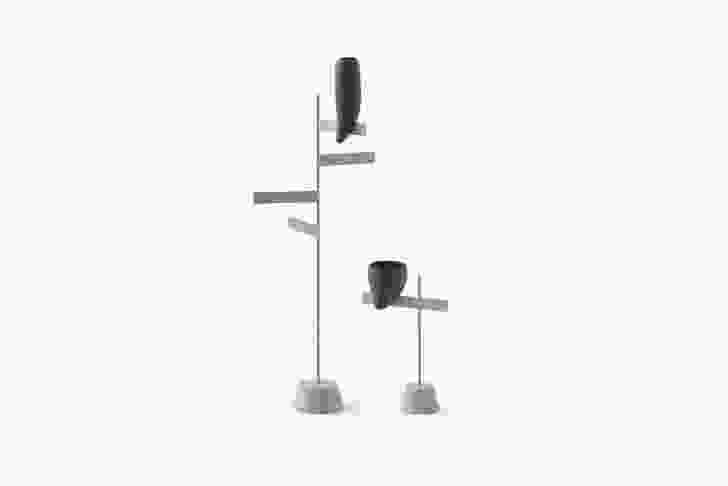 Chirp by Nendo for Zens
A vase for a single flower and a container for small items are portrayed as birds perched on power lines or on tree branches in this stand designed by Japanese studio Nendo. The design invokes the image of various sized birds resting their wings. More vases and containers can be added to the arrangement, depending on the user's needs. The stand also allows the user to hang items such as keys or necklaces.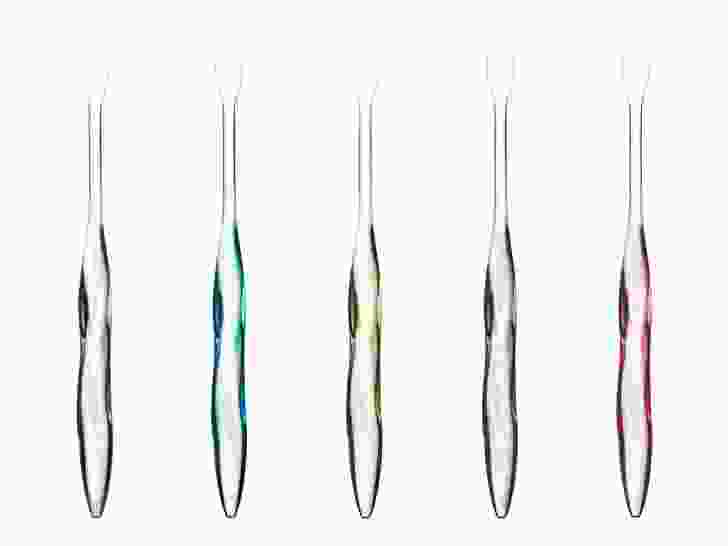 Misoka
In a hall full of high-design contemporary furniture and lighting, it was a chandelier installation made of hanging toothbrushes that drew the crowds. While it may look unremarkable, this is no ordinary toothbrush. Designed by Japanese designer Kosho Ueshima, the toothbrush uses nano-technology and mineralized ions to clean your teeth – without the use of toothpaste. The ions remove stains and also leave a protective coating behind. The maker recommends brushing after every meal and the toothbrush is effective for around 90 uses, or 30 days.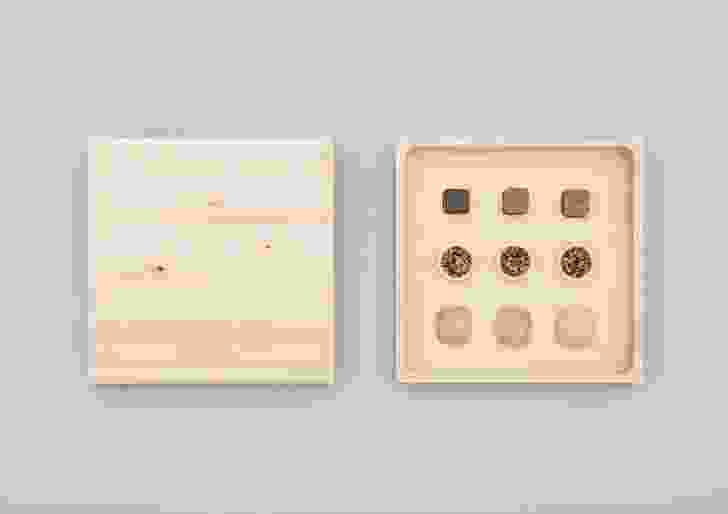 Wakayama, Japan
Representing regional Japan, six companies from Wakayama prefecture exhibited together at Maison&Objet, including makers of microfiber cleaning products, charcoal and decorative items. Wakayama is also known throughout Japan as a leading region of lacquerware. One company, Tsunoda Seibee, exhibited a collection which includes lunchboxes made out of a single hollowed-out piece of timber, bread boards that maintain moisture in the bread and cutting boards. The timber products are finished with a nanocoating made from glass, which is heat- and wear-resistant and anti-fouling.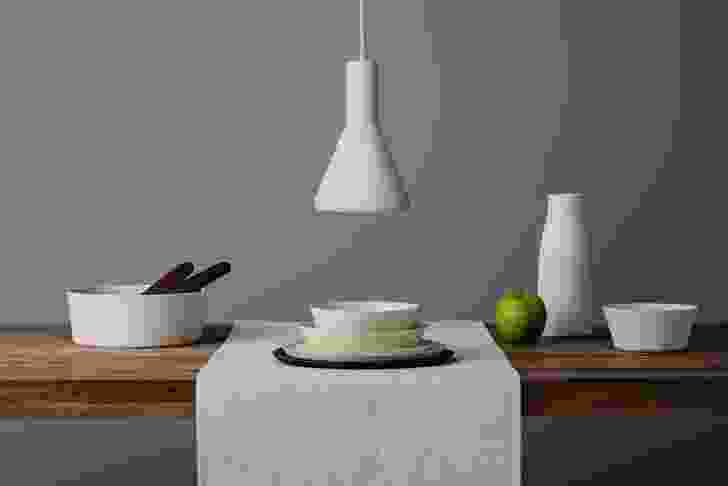 Stilleben
Stilleben was created in 2017 by Italian architect Elena Baschieri and celebrates Italian craftsmanship in everyday objects. The name "Stilleben" mean "still life" in German and the philosophy behind the brand is inspired by the still life paintings of Italian masters such as Giorgio Morandi. Its first range, titled Gesso or "chalk," recalls the tactility and colour of the material. It includes a range of tableware, chopping boards, napkins and placemats made from vitrified stoneware, walnut timber and hemp.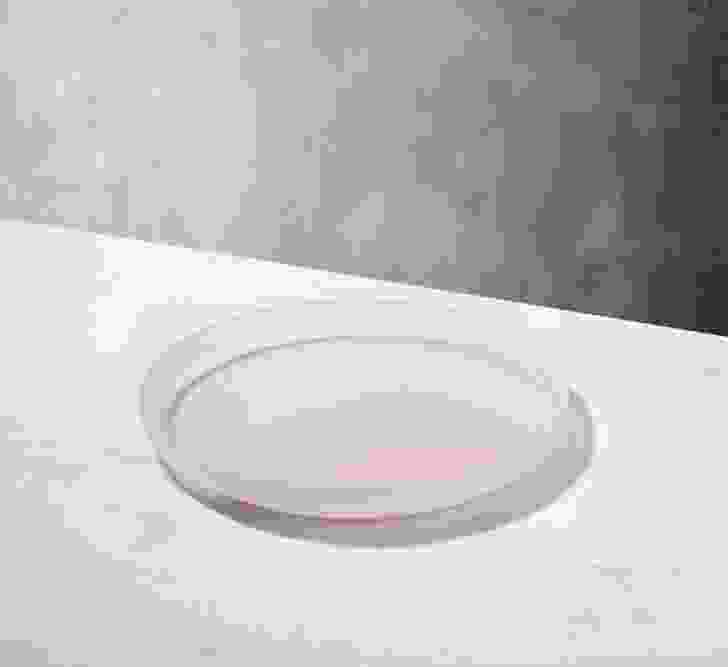 Pigmento by Formafantasma for Nude
Comprising a jug, plates, serving dishes and lidded containers, the Pigmento collection by Amsterdam-based Italian studio Formafantasma adds a new colourful dimension to the tradition of glass blowing. Pigments are blown like smoke during the production process to create a distinct and unique flash of colour on each piece. "The artisanal process leaves behind exquisite imperfections that make each object one-of-a-kind," said the designers.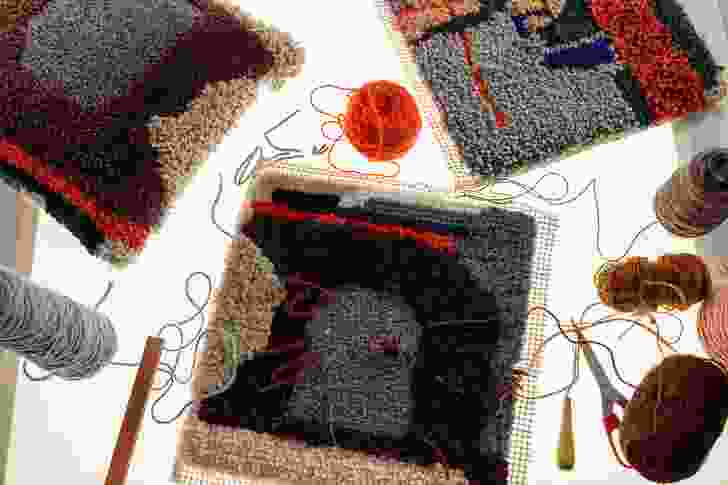 Abstract by Tom Dixon
Textile artist Josephine Ortega's cityscape watercolours are super-scaled and reproduced in a pair of cushions made using rug-making techniques. It also uses a technique familiar to tapestry art. The watercolours are blown up in scale and separated on graph paper to create a grid. The cushions are a cosmopolitan mix of New Zealand wool hand-tufted by North Indian craftsman and filled with Danish duck feathers.
Related topics