The 2018 Irish Architecture Conference, titled "Innovation, Leadership and Creativity," seemed to mark the moment that Irish architecture, with its unique homegrown brand of handcrafted, humanist, monumental modernism, stood up and took its place on the world stage. In the closing address Shelley McNamara of Grafton Architects gave an overview of the Venice Architecture Biennale, Freespace, which she co-curated with her partner Yvonne Farrell. While there was an enviable collection of architects presented in Venice it was the inclusion of Irish architects taking their place alongside global names such as Raphael Moneo that was most striking. Moneo's Biennale contribution included a poetic piece on Freespace, part of which was read:
"The perception of free space appears at the moment when a building's condition as an artifact gives way, and space is felt as a sensorial expression of freedom, letting us briefly forget the built world and the disciple of architecture. Paradoxically it is the best architecture that allows us to be oblivious to our built environment. Architecture is no longer the spectacle but is suffused in the free space."
For Grafton Architects it represented the opportunity to consider their values and write a mini-manifesto which included ideas about space and space making, humanity, generosity, time and memory, the earth as client, nature's free gifts, and the macro and micro.
Michael Maltzan from Los Angeles, whose work was included in Venice, gave the opening address of the conference, neatly bookending McNamara's biennale overview. Maltzan, with his penchant for razor-sharp geometry, presented a series of apartments for homeless people commissioned by the Skid Row Trust. It was, however, his 400-metre-long housing and community project along a rail line for One Santa Fe that was most interesting, attempting to create an urban space and edge condition in Los Angeles's endless sea of suburbia.
While the biennale and Maltzan tended to prioritize architecture over social issues, Dublin's pressing homelessness and housing crisis was centre stage with the Irish housing minister, Eoghan Murphy, opening the conference with an overview of his department's Project Ireland 2040, which considered how to increase housing supply and affordability through densifying Dublin and "lifting the shoulder" or height cap. An exchange between Dublin City Architect, Ali Grehan, and journalist Olivia Kelly from the Irish Times highlighted the tensions that exist around the housing supply issue.
Other global issues covered included climate change, with Trinity College botanist Jennifer McElwain outlining her research into changing levels of atmospheric carbon through fossilised plant matter. Her solution involved a unique collaboration between botanists and geologists for ash-based landscaping to "suck" carbon from the atmosphere.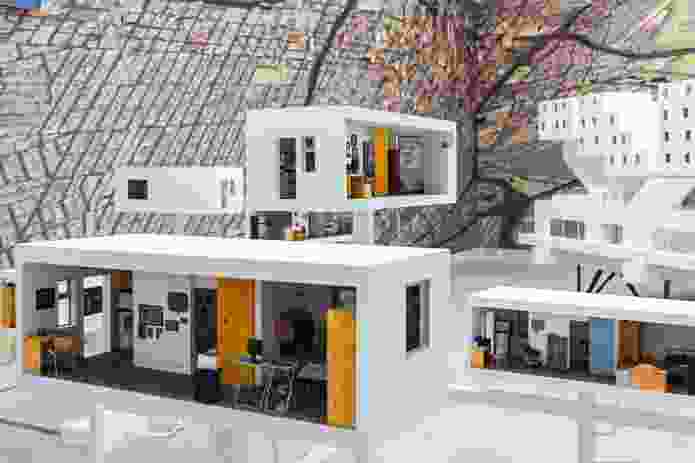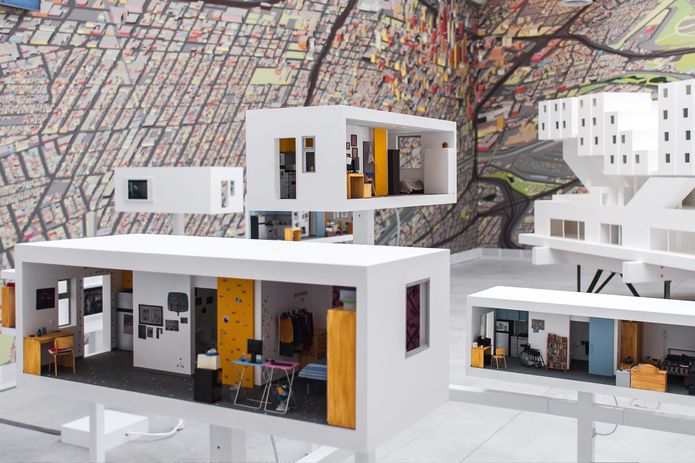 The conference raised a number of themes common to architects worldwide, including recognizing the value of design, involving architects earlier in the process, and in larger scale planning and infrastructure design. Sadie Morgan, a director of the Stirling Prize winning practice DRMM Architects, spoke passionately of her role on the UK's National Infrastructure Commission (NIC) in making design and architects integral in the conceptualization and delivery of infrastructure projects.
A number of more localized architectural issues were also debated, including government procurement processes, Brexit, and the post-Global Financial Crisis recession. Russell Curtis, whose not for profit organisation Project Compass assists architects through the UK Government's procurement process, rigorously dissected these issues. Examples included 128 architects submitting for a one million pound project, compared to no tendering for a local government sports centre.
I provided an Antipodean view of procurement, via Sydney's mandatory competition process, as well as outlining my thoughts and visions for urban leadership Sydney.
Australian architects should be thankful they have avoided a post-GFC recession and Brexit, both of which permeated much discussion.
Yale professor Phillip Bernstein played to the local crowd with talk about the value of the architect based on his new book "The Future of Making Things (Happen): New Value Propositions for Practice." His premise that architects should be paid relative to the real estate value uplift was hotly contested. Peter Halpenny, development director and deputy managing director for developer Ballymore, strongly disagreed with the principle, pointing out that development is a collaborative process and that developers are the ones taking the risk. Poignant queries included why developers changed architects between design and delivery; pitting RIAI president David Brown against Halpenny.
The RIAI and its organisers should be proud that their event is equal to any architecture conference in the world. It was well organised and had a stunningly designed stage set. When combined with the delights of visiting Dublin's historic city core and Trinity College, this conference is an admirable addition to the itinerary of any serious or aspiring architect.
Philip Vivian is a design director of Bates Smart, based in Sydney. He was sponsored to present at the RIAI Conference.