Good design costs. Bad design costs more. This is the message espoused by South Australia's Integrated Design Commission, established in July 2010 with the appointment of Tim Horton as its inaugural commissioner. Ben Hewett was appointed later that year as South Australian Government Architect, and together the architects have been given responsibility for reshaping the design environment and culture in the state.
The commission's current priority revolves around the built environment, with a team led by, and mostly comprising, architects and urban designers. It has been established to "advise and advocate on the value of integrated design; to take a leadership role in developing design and planning principles; and to support greater civil participation in the planning process" (Business Plan 2011–2012: Integrated Design Commission of South Australia, page 1). The commission supports the delivery of the state's Strategic Plan and the 30-Year Plan for Greater Adelaide by contributing to the state reform agenda, in particular the Vibrant Adelaide, Transit-Oriented Developments and Green SA programs.
While South Australia is centrally located, it is to some degree isolated and parochial. In the past it has not enjoyed the same economic benefits as other states that are supported by agriculture or mining, but the state is proud of its reformist history, its political innovation, its well-planned capital city and its arts culture. Currently, there is a view that South Australia has lagged behind others in the nurturing of a design culture and in the production of exemplary projects – a view that has led to the state, in the past, adopting a cautious approach to procurement, and as a result producing mediocrity. Both Horton and Hewett hail from Sydney, having worked together with the New South Wales Government Architect's Office. In the context of planning for the future, Horton's outside perception is that there is a paradigm shift occurring, that "you've gone from inertia to almost the opposite within this state … this is not reform, this is a reboot. That's heightened the anxiety of many in government because government doesn't often work by throwing things open."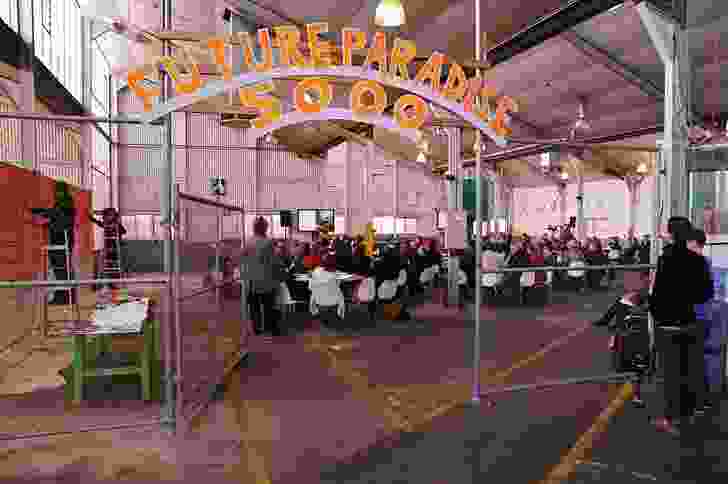 Horton also points to decades of failure by the profession to engage in the language of government. He is not referring here to the Australian Institute of Architects, but cites interstate examples of individuals such as Ken Maher and John Denton, who have the ability to communicate across design, delivery and policy formulation. Horton doesn't believe that South Australia lacks a design culture, but that in fact there exists a strong design ethos developed from the first days of settlement. But this design ethos is at a fundamental level – design for utility, design for economy, design for function, design to improve the quality of life, and not, as he puts it, the "wild spectacle."
So what exactly is integrated design? The commission's view is that integrated design provides a focus on the process as well as the product. It brings together a diverse array of actors to look at the big picture of defining problems, and designing their solutions. Its ideas are built upon the work of Professor Laura Lee, in her position as Adelaide Thinker in Residence from 2009 to 2010. Professor Lee's residency followed a number of other "Thinkers" who, since 2003, have focused on subjects including health, education, water, technology, climate change, transport, design and road safety. The state government Thinkers program aims to generate new thinking, inspire momentum, provoke change and activate results. Professor Lee, an enigmatic speaker from Carnegie Mellon University in the USA, recognized that a framework was needed to enable the new ideas generated by various other imported Thinkers to be translated into practical solutions. It is an approach, outlined in her report An Integrated Design Strategy for South Australia – Building the Future, which encourages all South Australians to participate in envisioning a future Adelaide and owning the outcomes.
It is a compelling argument, but not one that can be easily consumed, especially when the general populace understands design as the aesthetic outcome of a development. As a result, the commission has prioritized the interpretation of Professor Lee's strategy into five key principles: design at every stage; collaborative culture; environmental leadership; evidence through research; and inform, engage, educate. These stages are aimed at a broad audience and are outlined in the commission's publication Improving Life Through Design. They provide an aspirational base from which to work, but are not especially specific, new or radical. They reflect much of the thought surrounding the design of urban form and placemaking in the past twenty years.
The commission is working towards a positive vision, but a question posed is whether it will be able to move forward in the bureaucratic world of policy. As Horton puts it, "The expectation is exponential that something emerges, that something changes." This is obviously an expectation that comes from within, as well as from outside of, government. It is an expectation that is traditionally measured by the number of development projects that have come online, and the number of those offered up in competition. It is too early to use these measures to assess the success of the commission's work. However, Horton believes that real progress has already been made in other ways – such as through the growing collaboration between disciplines, the development of procurement guidelines and recommendations and the establishment of a Design Review Panel. As Hewett says, "We're still setting up that environment where people get our value."
Working within government obviously comes with its challenges, especially in a culture that Horton describes as "a compliance culture; it's not an enabling or a creative culture and it's not spatially based, it's not place based." Clearly, this is something the commission has taken on board, with numerous meetings across all tiers of government to establish and communicate its role. The majority of the time is taken up with trying to effect change internally. Horton describes the environment in which they work as having a "very rich arsenal of people who understand how government works – (but) what you need is a creative disruption, the intervention that comes with an expectation that you'll get rolling quickly and, when you get rolling, magic will happen."
While these internal changes occur, the profession, the public service and the public are watching for tangible progress. And this is where some criticism of the role of the commission is levelled, countered by Hewett as unrealistic expectations. "I would expect the architecture profession to understand how long things take – they know how long a brief takes to write and after you've spent all of that time, trying to get some sort of feasibility."
While the commission has a unique role within Australia, it draws upon international knowledge and experience. Design Singapore, for example, has a focus on textiles and graphic, industrial and product design, and was born from recognition that significant growth in the next twenty years would be in health, education and the creative industry sectors. Helsinki Design Lab is a pilot project by Sitra – The Finnish Innovation Fund, which was founded in 1967 to advance strategic design as a way to re-examine, rethink and redesign systems inherited from the past. But most significantly, the Commission has recently created the first internationally endorsed Design Review partnership with the UK Design Council, which merged with the Commission for Architecture and the Built Environment (CABE) in 2011. As a charity, the UK Design Council provides design advice to government and is positioned differently to the commission in that it is able to develop projects independently and then present them in the hope that they are supported.
One of the commission's first projects, 5000+ (an "integrated design strategy"), is claimed to be a national first; a model that was designed in the context of Adelaide but which is transferable to different scales and locations. It is described as a design-led pilot project for city redesign and renewal, with the aim of delivering an urban design strategy for the City of Adelaide and seven inner council areas. The commission sits between all the agencies and councils, putting it in a position where it can understand the relationships and issues within each jurisdiction or agency, and thereby offer a critical lens on what does or doesn't connect.
The 5000+ project builds upon years of analysis and reports by the stakeholders, but often that analysis lacks recommendations that point to solutions. The approach by the 5000+ team is to use design thinking as a process of synthesis, requiring ideas to be continuously documented, evaluated, discarded, changed or adopted. It is a process Hewett likens to that between designer and client, where understanding the underlying issues and broader context – and not just the immediate solution – becomes critical. Hewett works with agencies that are not always familiar with this mode of thinking and admits that this non-linear process "is almost the most confrontational thing for everyone."
The 5000+ project went through a consultation phase, which included expert forums that engaged five hundred people investigating precedents, barriers and possibilities. The outcomes of this work are now being synthesized into a report with recommendations and a shared vision for Adelaide, to be presented in mid 2012. There are other design projects in train, including a competition for a "zero-carbon" house at Lochiel Park in the suburb of Campbelltown, joint masterplanning of the cultural institutions located along the city's main boulevard, North Terrace, and strategic planning for areas adjoining the River Torrens, focusing on inner Adelaide and extending to the whole Torrens corridor to the coast.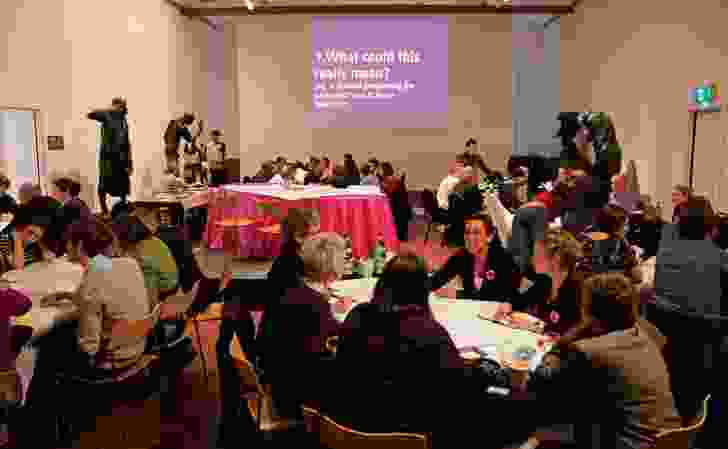 The Institute supports the commission's goals. Indeed, the commission was awarded the 2011 Sir James Irwin President's Medal for the potential it has in contributing to the physical environment for future generations in South Australia. This medal is traditionally reserved for a practitioner or client agency whose significant contribution to architecture in South Australia has distinguished them for recognition.
For some, the awarding of the medal to the commission was controversial, or at least premature. The commission, while energetically embracing its mandate, at that time had few outcomes to put to its name. Another criticism from some circles is that the work undertaken to date is not radical enough, but Hewett argues that for many of the stakeholders the outcomes have been completely radical. Hewett also believes that through 5000+, the commission will provide not only opportunities for design speculation, but also the essential means for that speculation to be translated into built projects through a direct line to government.
One of the challenges presented by 5000+ is how the recommendations can be both place-specific and transferable to other cities, because the vision has the potential for far-reaching and long-term impact. It will require ongoing commitment, including unilateral political and financial support to ensure it is not shelved like a number of strategies before it. Most importantly, one hopes that the momentum, debate and hard work generated by the commission will lead not only to "good" design, but to design excellence, the space for innovation and a model for design thinking that will be widely adopted.
---
Bibliography
"Integrated Design Strategy: Knowledge Base Recommendations Report," The Department of Premier and Cabinet, Government of South Australia, July 2011.
Ben Hewett, "IDC v Government Architect," Place: Architecture + Design + Placemaking, December 2011 (Adelaide: Solstice Media), 20.
"Business Plan 2011–2012: Integrated Design Commission of South Australia," Government of South Australia.
Professor Laura Lee, "An Integrated Design Strategy for South Australia – Building the Future," Department of the Premier and Cabinet, Government of South Australia, February 2011.
Thinkers in Residence website, thinkers.sa.gov.au/about/default.aspx.
---
This article was originally published as part of the Beyond Building dossier in Architecture Australia.
Source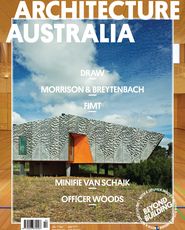 Issue
Architecture Australia, March 2012
Related topics