"Just ignore all the dead bodies. It looks like carnage, but they only live for a few weeks." Long Nguyen, amateur beekeeper and newly minted member of the Victorian Apiarists' Association, is introducing me to his charges – two colonies of bees, each boasting populations of many tens of thousands of workers, housed in a compact stack of white boxes. As their recently fallen compatriots crunch gently underfoot, I'm very conscious of Nguyen's idle warning to me moments earlier that bees find dark colours "attractive … well, actually kind of threatening. They think you're a bear or something." My black, unwittingly ursine T-shirt suddenly seems to be taking up a lot of space on the small balcony we're sharing with the bees and their hives.
The beehives sit at the top of The Commons apartment building, in Melbourne's Brunswick. The balcony is an annexe to a communal laundry and was originally to serve as a private outdoor space to dry washing. After the building opened in late 2013, the residents soon decided that the more public washing lines already available in the communal rooftop garden were all that they needed and they could put the balcony to other uses. They settled on beehives.
"The conditions are actually great for a beehive," says Nguyen. "This balcony is east-facing, so it gets a bit of sun in the morning but it's protected from it in the afternoon. It's sheltered from the wind, too, and close to plants. The site considerations are actually pretty similar to what you'd look for in an apartment building – good location and orientation."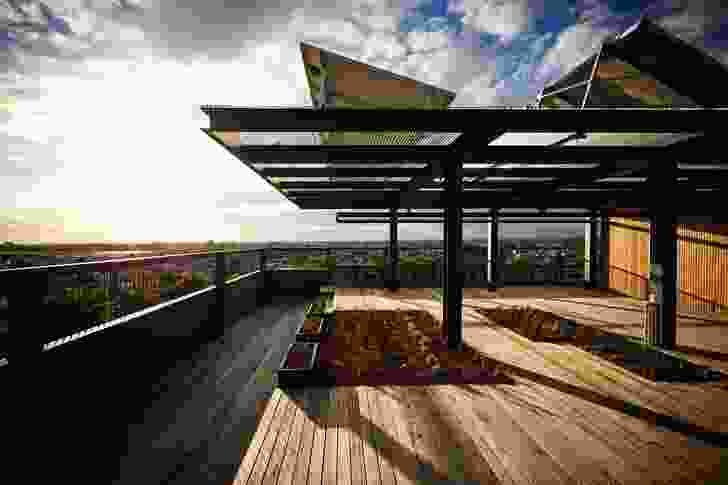 When Nguyen moved into the building with his partner Anita, amateur beekeeping wasn't on his agenda. As a fairly young renter, home ownership hadn't been either, until he read about The Commons in a newsletter sent out by carshare company, GoGet, which has a car allocated exclusively to the building. The ethos of what Small Giants, the developer, and Breathe Architecture, the architecture practice, were hoping to achieve with it impressed him. The building was incredibly ambitious from a sustainability perspective; its other important innovation seemed to be the promise of an apartment building with a genuine sense of community, a place close to town where you might actually get to know your neighbours. While he'd never considered owning a house or an apartment before, The Commons rattled around in his head for a while until an incident in the share house he was living in ("we came home from holiday to find our flatmate had tipped nail polish all over the floor") proved to be the final straw.
The building certainly boasts an impressive list of sustainability credentials, not the least of which is its average 7.5 star energy rating, which means that each two-bedroom unit has an energy footprint around one-quarter of that of a typical two-bedroom suburban house. To accomplish these, The Commons employs many of the strategies you would expect – solar panels on the roof, hydronic heating, double-glazed windows with thermal breaks, ultra-efficient lighting and electrics, and of course good passive design. In many respects, however, it's the building's communal orientation that makes its environmental credentials possible, which reflects an understanding that achieving genuine sustainability is as much about changes in lifestyle as it is about technology, or even "Architecture" as it is conventionally understood.
Firstly, there's the car sharing. The Commons sits practically on top of a train station and a major bike path, so the design team successfully argued to the local council (Moreland City Council) that a dedicated short-term car rental would be all that residents would need. Planning regulations required most residential buildings in Melbourne at that stage to have a minimum of two parking space per dwelling, which for The Commons would have meant accommodating at least forty-eight private cars – a huge space and cost impost, not to mention an additional burden on the area's already clogged arterial roads.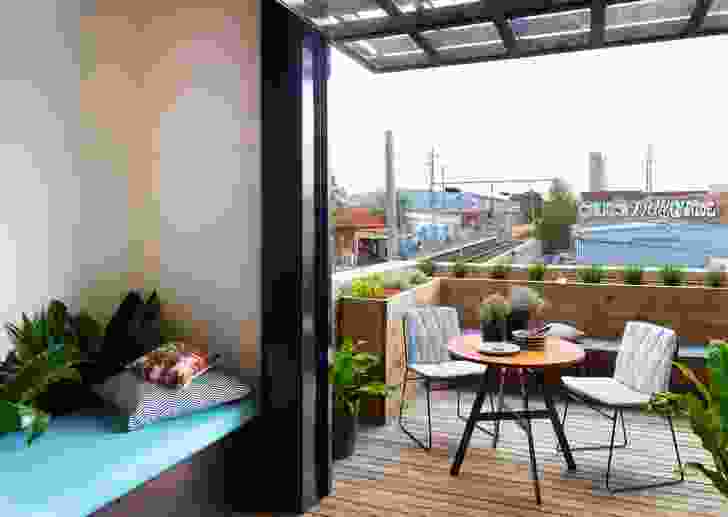 It's a much more prosaic "design feature," though, that is the project's real stroke of brilliance – no private laundries in the apartment units proper. Instead, the building has its communal washing machines on the rooftop, along with covered clotheslines. On the one hand, it is much more efficient (and cheaper) to provide plumbing and power to one co-located laundry than twenty-four private ones; on the other, it also saves on precious storage space for each apartment. Just as importantly, having these shared facilities gives the residents a regular, casual opportunity to meet one another and form acquaintances and friendships.
I spoke to several of the residents at The Commons and their motivations for choosing to live or buy in the building were remarkably similar to Nguyen's (wayward nail polish aside). Jodi Newcombe, an artist involved in raising awareness about sustainability, was living in a share house. Like Nguyen, she wasn't considering buying until she heard about the project from friends and was attracted to both its environmental agenda and its community promise ("like share housing, but with more privacy!"). Trent Kusters and Michéle Iannello, both game designers and two of the building's handful of renters, were also impressed by its communal spirit and green sensibility. Their landlord, according to the pair, knocked back several offers from applicants who tried to bid up the rent, because she wanted to maintain the building's founding ethos of delivering relatively affordable, sustainable accommodation. The twenty-something Kusters and Iannello, neither of whom had ever considered owning their own home, are now planning to buy into Breathe Architecture's Nightingale Apartments, immediately across the road.
As Nikolaus Pevsner wrote, "A bicycle shed is a building; Lincoln Cathedral is a piece of architecture." We're left to wonder what he would have thought about the shared laundry of The Commons, its thriving beehives or the blackboard in the lobby for residents to leave notes ("Happy birthday Trent!"). The Commons isn't a transcendently beautiful work of architecture in the Pevsner mould. By engaging with considerations typically seen as outside the purview of the discipline, though, for the lives of its residents it has already proven to be transformative.
Having picked my way out of the bee graveyard to the safety of the laundry, I ask Nguyen if he thinks he'll stay long at The Commons. "I work in aged care and this place is actually perfect for that. It's got great access and it's close to amenities, but it's also a community," he says. "It sounds a bit ridiculous to say this now, but this is the kind of place I could imagine living in until I die, you know?"
Credits
Architect

Breathe Architecture
Melbourne, Vic, Australia
Project Team

Jeremy McLeod, Bonnie Herring, Robert Kolak, Kai Cheong, Uscha Van Banning, Peter Wise
Consultants

Access consultant Philip Chun & Associates
Acoustic engineer Acoustic Logic
Building surveyor Metro Building Surveying
Environmental consultant Sustainable Built Environments
Graphic design Tony Stewart
Landscape architect Land Projects
Structural & building services O'Neill Group

Site Details

Location Brunswick, Melbourne, Vic, Australia

Project Details

Status Built
Completion date 2013
Category Residential
Type Apartments

Source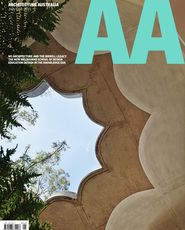 Issue
Architecture Australia, January 2015
Related topics