Rachel Smith – The Transport Planner, Brisbane
Treating a city as a laboratory provides a perfect opportunity to test out ideas in real time. This is the approach of Rachel Smith, a transport planner at AECOM in Brisbane, who was a curator at the BMW Guggenheim Lab in Berlin. The six-week program of workshops and talks looked at fixing problems in the city by facilitating a dialogue between diverse casts of citizens. But this goodwill does not come without some irony: Smith pursued her interest in "cycling cities" with funding from car manufacturer BMW. And this is the beauty of it – the workshops in this energetic program are not always comfortable or good fun; out on the streets, they can be confrontational for all.
Timothy Moore: The BMW Guggenheim Lab is an institution that is not supported by government or academia. It is a hybrid of an American art institution and a German car company. In terms of the ways in which we think about our cities, what are the aims of this new "interactive urban think tank"?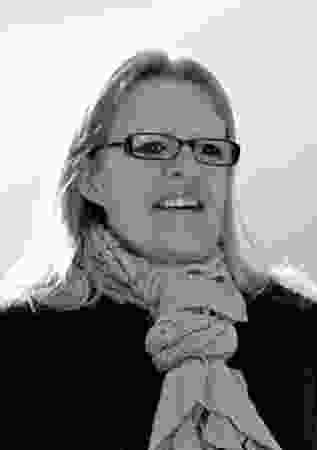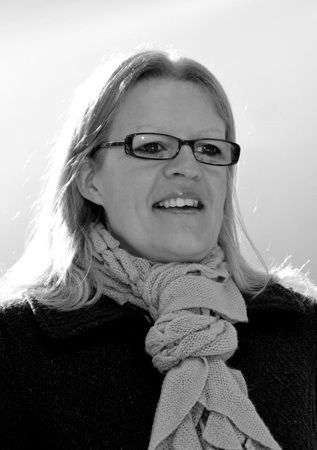 Rachel Smith: It is not necessarily a new area for these organizations. The Guggenheim has always done architecture and city projects in the museum. The organizations wanted to take these projects into urban places and reach new audiences. Cultural institutions like this are increasingly undertaking work that is normally done by universities, local councils or the state in order to test out new methods of engaging with our urban environment.
TM: You began your preparation for the lab by sitting down with more than one hundred Berliners, including community groups, professionals, academics and students, to ask what they considered to be the biggest issues currently facing the city. What did you learn?
RS: Gentrification is the key issue. In Berlin, large corporations are moving in and buying up property along the river Spree, while new residential complexes have appeared in the former East on both sites of the Berlin Wall. Left empty after the fall of the Wall, these sites became places of experimentation, a no-man's-land, and are now under the pressures of gentrification. The adjacent neighbourhoods [are also under pressure due to] rising rents. Unemployment, transportation and tourism are also key issues.
TM: How can the lab present another layer of thinking on these topics to all of the stakeholders, in a six-week program? Berlin is already an activist city on the level of the kiez – or neighbourhood – suburb and city. This was evident when the lab's location was shifted from Kreuzberg to Prenzlauer Berg due to protests from the local community, which sees the lab as a component of this gentrification. The city could not guarantee your safety if the lab was installed in Kreuzberg.
RS: Six weeks is not enough time to have a significant effect on the gentrification of these areas in a direct and immediate manner, so I can understand the resistance. However, what is exciting and possible about the lab is that it provides a platform to engage with these issues. You can go to conferences all the time and talk about issues such as gentrification, but the lab is different; it is about immediately responding to these discussions with making, doing and experimenting. How can you talk about the answer to a problem without testing it out? In Berlin we are inviting people to come and have a conversation at the lab, and then we go about making things happen. My role is that of an enabler. The lab enables people to experiment.
TM: The lab has been running for over a week. Considering this is just one-sixth of the experiment, what can you report back at this stage?
RS: We held a "parking day" on Thursday. We were out with a bunch of MIT [Massachusetts Institute of Technology] students transforming a car parking space into more social spaces. A couple came along with their stroller and asked us what we were doing. They seemed very sceptical. After talking with us for a while, they mentioned they were having a problem with the fabric on their stroller. After fixing this minor problem, they begun to open up and tell us about a problem that has been bothering them: the broken glass on the streets of Berlin.
At night in Berlin, it is common for people to gather on street corners drinking beer. Many people leave their empty bottles next to a rubbish bin for unsolicited recyclers to pick up later on, but naturally, some bottles break. The couple told us that this broken glass breaks the tyres on their stroller. The MIT students then engaged in a conversation of how one could fix this problem. Rather than staying in our studios, we were out designing in the streets.
TM: The issue with the stroller touches upon the idea of mobility, which is one of your areas of expertise as a transport planner at AECOM in Brisbane. How are you integrating these skills into your activities at the lab?
RS: In Berlin, I am working on a collaborative, interactive crowd-sourced bicycle map where we draw all the possible bike routes in the city and rate them on their amenability. People are currently out on the streets of Berlin creating this map.
TM: With crowd sourcing, participation is driven from the bottom up. A critical issue is that you need to get all stakeholders on board: this includes the government.
RS: At the beginning we did approach the local council and bike riding organizations and ask them about issues with riding. The main answer we were given was that they have limited resources and staff. This is paralleled by an increasing number of cyclists, including tourists who do not always understand the rules or the routes. There is also a high crash incidence rate in Berlin, and the council and riding organizations do not know how to reduce it. I have worked for government in both Australia and the United Kingdom. In such positions you do not have the time or the luxury to speak to all these organizations. The lab gives an opportunity to go out and speak to people to find out what the issues are, and to speculate on these.
TM: The six weeks will go quickly. What will you take back to Brisbane?
RS: The main lesson we have learnt from our time in Berlin is that we spend a lot of time agonizing over doing stuff. In Berlin, people demonstrate pragmatism. As a part of the lab's research and development phase, Jay Cousins [founder of Open Design City in Berlin] wanted to create a Maker Faire [a festival founded by Make magazine] in Moritzplatz – which we renamed maker-platz – and it happened in two weeks. You only need to look at Brisbane's local media: there is a lot of sensational news based on complaints about individual problems. But these are everyone's problems, and everyone can be involved in fixing them. The tools are out there; the will is out there. People need to be energized towards directing their complaints into active solutions. This is the beauty of a lab – it brings a diverse range of people together to solve these problems. Someone in Brisbane asked me whether on my return to Australia I could do a similar type of lab with all of the critical agents involved in the city. But which major institution in Australia would fund us for six weeks, for this type of experimentation? We may have to self-organize.
From the Architecture Australia (Sep/Oct 2012) Dossier on Integrated Design.
Source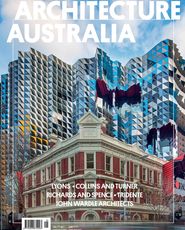 Issue
Architecture Australia, September 2012
Related topics