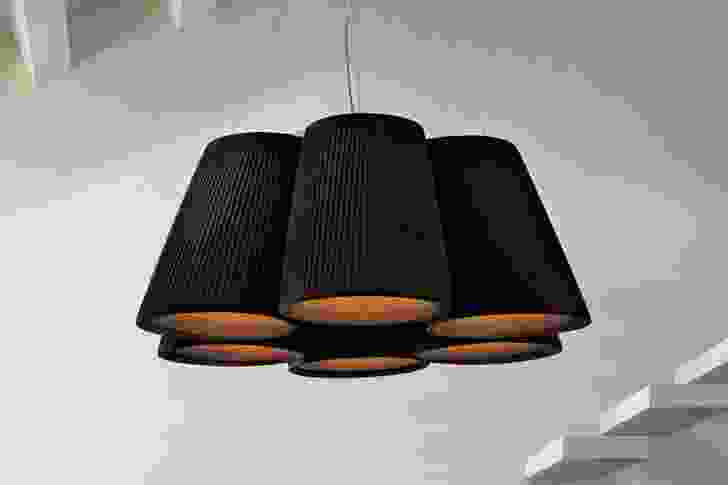 Florinda pendant lights
A number of hand-pleated single lampshades cluster together to create one Florinda pendant light. A contemporary version of a Murano chandelier, the Florinda comes in clusters of three or six, with a twelve-lampshade version to be released later this year. It is suited to restaurants and hotels.
Espo
+61 434 004 401
www.espo.com.au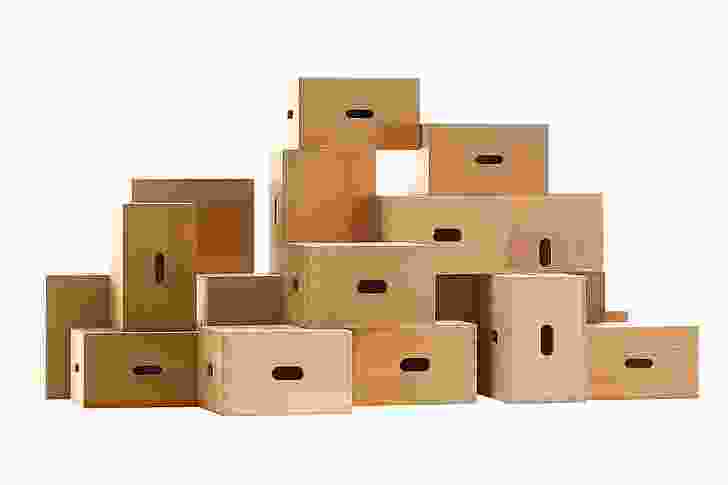 Authentic wood series
Original 1950s drawings, sketches and prototypes by Le Corbusier are reborn in Cassina's Authentic Wood collection. The four pieces – a writing desk, a conference table, a coat rack and a collection of crate-like stools – are crafted from aged chestnut and oak, each demonstrating a precise simplicity.
Corporate Culture
+61 2 9690 0077
www.corporateculture.com.au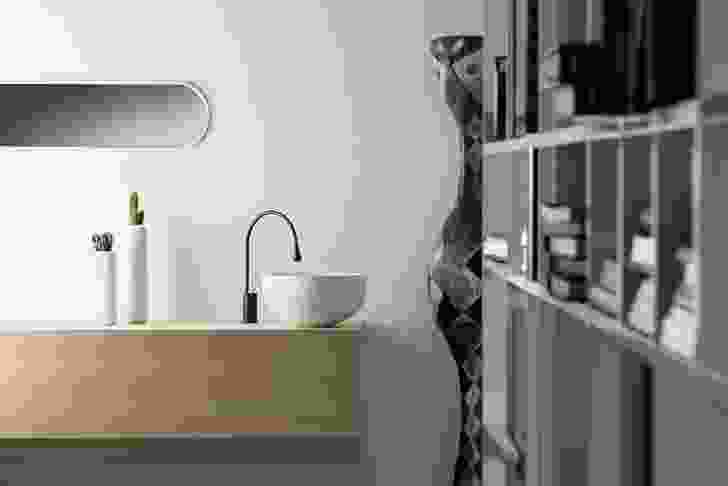 Goccia bathroom collection
Liquid forms inspired the elegant curves of Prospero Rasulo's new Goccia bathroom collection for Gessi. Fluid shapes are evident in the basins, tapware, accessories and sanitaryware that make up the range. The curving mixers taper from a sturdy cylindrical base to an elegant drop-like tip.
Abey
+61 3 9747 7777
www.abey.com.au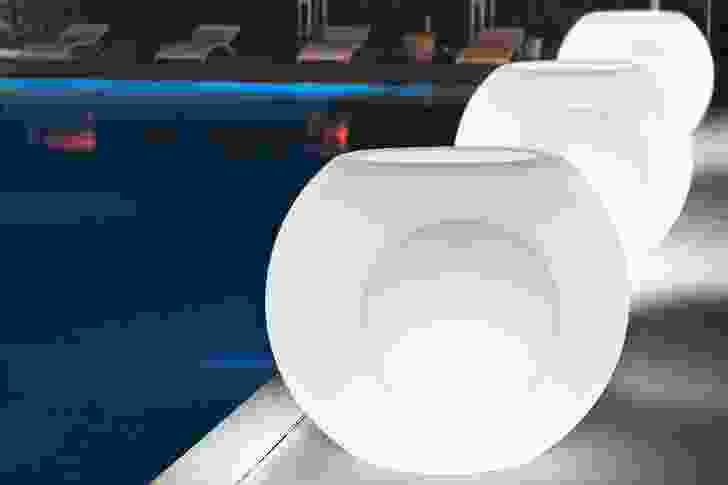 Alboran planters
Available in three sizes, Alboran is part of a new range of planter shapes from Italy's Twenty-First Living Art. From simple cylinders to distinctive tuber-like forms, there are eleven designs in the range. They are made from polypropylene and available in coloured or lacquered finishes or with internal illumination.
Hughes Commercial Furniture
1800 242 479
www.hughescf.com.au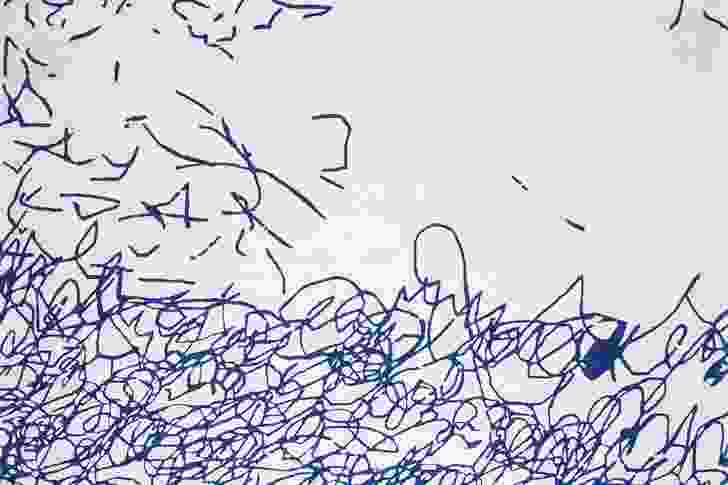 Evolve by Designer Rugs
Having worked with Dinosaur Designs, Akira and Catherine Martin, Designer Rugs continues to celebrate Australian creativity with the Evolve awards. Gavin Harris of Futurespace (pictured, Harris's Squiggle It) and Lachlan Allen of Group GSA tied in first place, drawn from six finalists, all interior designers.
Designer Rugs
1300 802 561
www.designerrugs.com.au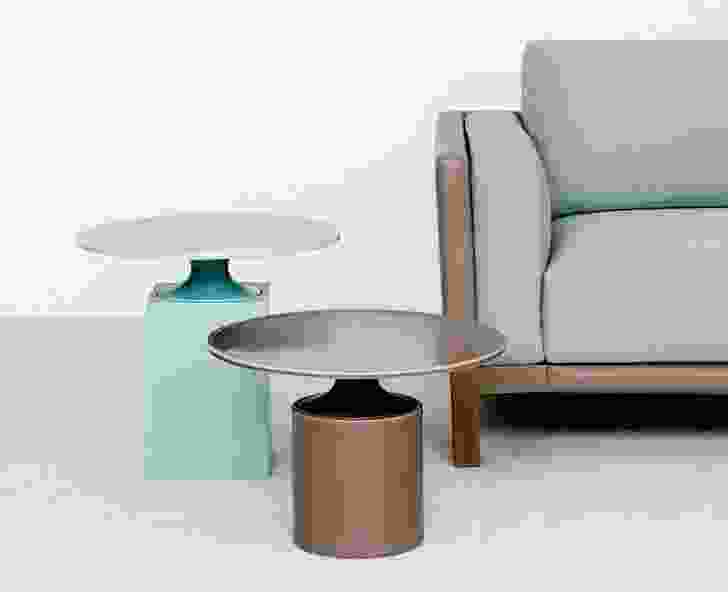 Oum and Ouk tables
Elegantly resolved in ceramic, the Oum and Ouk tables were created by Parisian designer Christophe Delcourt. With 50 cm diameters, the square-based Ouk stands 45 cm tall while the cylindrical Oum stands 35 cm tall. They are available in ten muted shades that complement the other pieces in the range.
Ondene
+61 2 9362 1734
www.ondene.com.au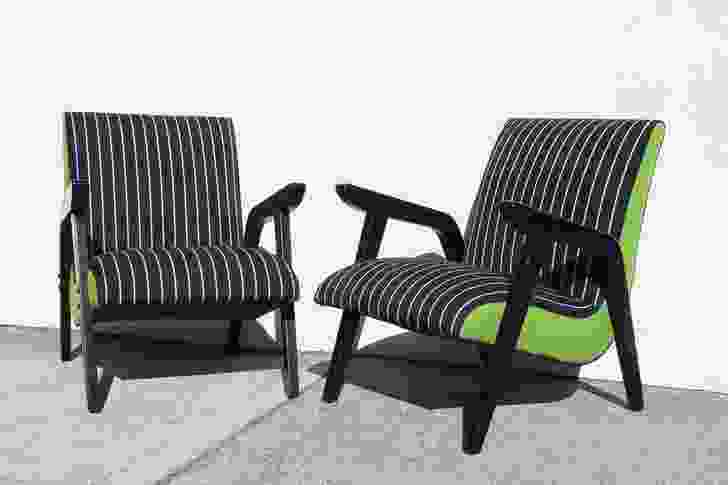 Cross Section chairs
The zesty green side inserts of these reincarnated retro chairs highlight their curving 1970s form. Upholstered in Warwick and Instyle fabrics, they are from new Sydney brand Love At 1st Sight, which infuses vintage furniture with a contemporary flavour, drawing on graffiti, advertising and pop culture.
Love at 1st Sight
+61 413 112 898
www.loveat1stsight.com.au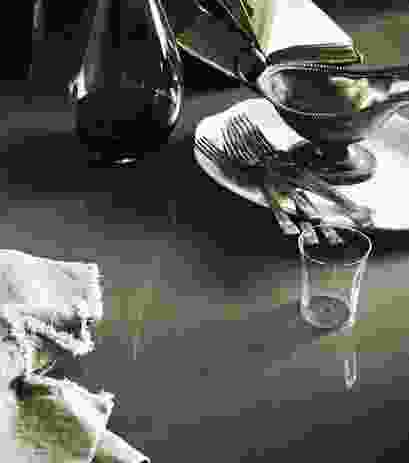 New SmartStone surfaces
SmartStone's latest quartz surfaces are designed for kitchen benchtops and splashbacks, vanity tops, bathroom walls and flooring. There are four ranges: the Paris collection in khaki greens and sophisticated browns, Toledo in earthy creams and beiges, Santorini in pure whites, and Milan in sleek black and grey.
SmartStone
+61 2 9556 6090
www.smartstone.com.au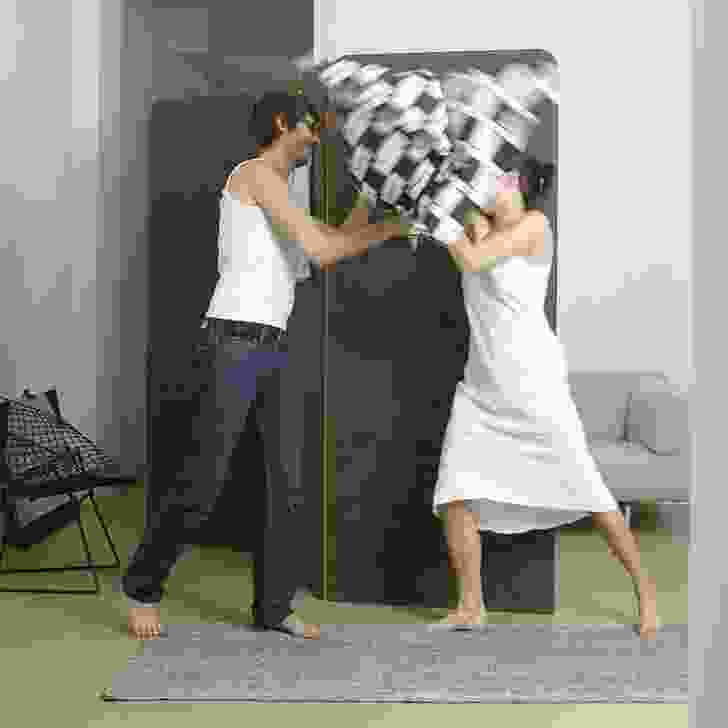 Buzziscreen partitions
This flexible dividing screen from Belgian brand BuzziSpace uses PET waste felt as its primary material. Acoustically engineered for office, home or studio settings, the BuzziScreen has a biodegradable board core covered in the brand's signature felt. The panels can be easily connected with a zipper.
Zenith
1300 013 013
www.zenithinteriors.com.au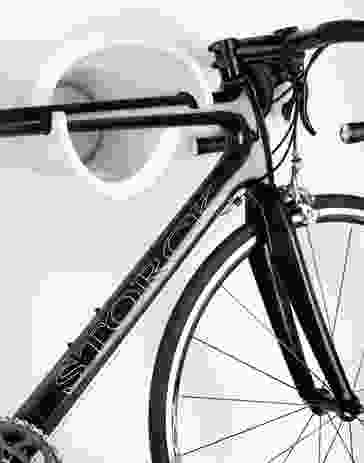 Cycloc bicycle storage
Available in green, white, orange and black, the neat Cycloc is a pod-like bicycle rack that can store precious two-wheelers vertically or horizontally. The space within the unit welcomes biking accessories, while rubber contact pads and holes that accommodate bike locks ensure the bike is stored securely.
Everest Sports
sales@everestsports.com.au
www.everestsports.com.au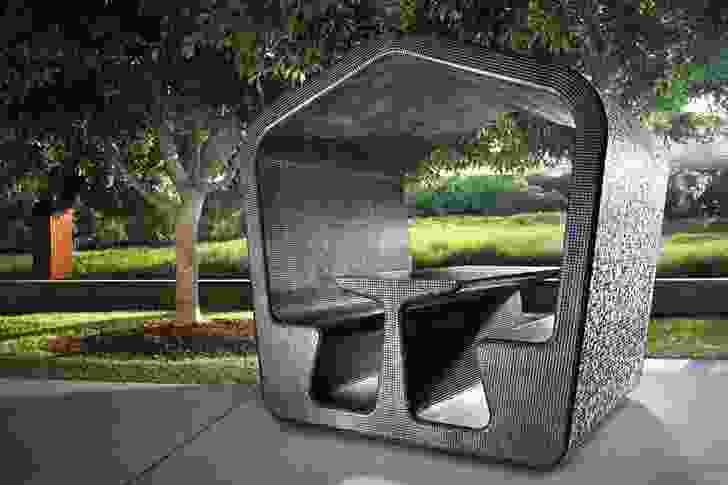 Haus conversation pods
Children's classic The Three Little Pigs inspired Alexander Lotersztain's Haus conversation pods, presented at Brisbane's recent Unlimited Asia-Pacific design triennial. Derlot worked with Corian, Bisazza, Laminex and Euroluce to realize the pods. They're perfectly sized for an intimate tête-à-tête.
Derlot
studio@derlot.com
www.derlot.com
Related topics