Back in 2002, the new Brisbane workplaces of legal practices Gadens and Deacons (now Norton Rose) were reviewed in issue 3 of Artichoke. Ten years later, both firms have just moved into new workplaces by the same designers (and both are reviewed in Artichoke 42). There has been an obvious transformation in the design of the workplace over the last few decades, and while on the surface the legal office appears to have remained relatively unscathed, behind the scenes are some fundamental work style and technology moves that are about to change the legal workplace forever.
Walk around a legal floor in New York, London or Sydney and you will experience the same phenomenon. It's likely you'll find rows of empty desks where legal secretaries and support staff used to sit, and an eerie quiet in the corridors. This has come about because of the changes in the skill set and make-up of the next generation of lawyers, and the corporate competitive pressures on fees around the world. The new lawyers do their own typing and have highly sophisticated precedent software to enable them to undertake the work themselves. The pressure on revenues and the desire to maintain legal salaries has meant that support staff numbers have dropped dramatically over the last few years, with ratios of lawyer to support staff easily reaching 1:5 and beyond in many firms as costs are reined in.
The other change that is about to impact the use of space is the move to digital filing systems. While paper will continue to exist for work-in-progress matters and for ease of review for the older generations of lawyers, the cost of storage in expensive space can no longer be justified. These relatively recent changes will have significant impacts on both fitout design and the type of building form that is best for providing efficient and high-quality space.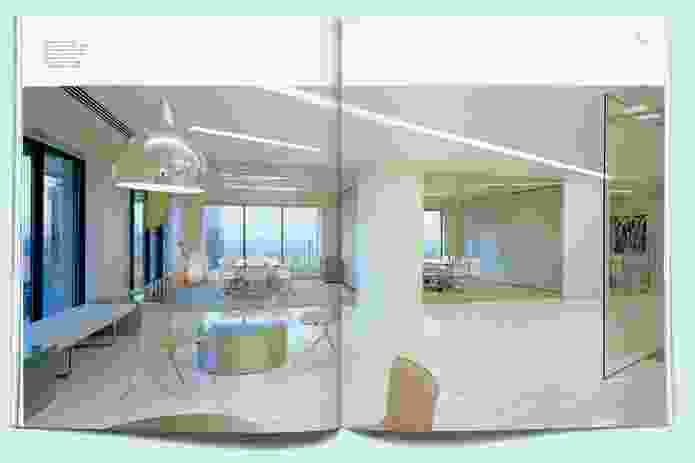 The central core tower building type, with a depth of around thirteen metres in Australia and up to eighteen metres in North America, is forcing many firms to rethink their space-planning models, and the number of internal offices in these buildings is increasing in order to utilize the space vacated by the secretaries and reduced paper storage. These central core floor plates will increasingly have internal stairs and collaboration zones added to utilize space and encourage connectivity across practice groups. Perimeter offices will have more glazing to enable as much light to penetrate into the floor plate as possible.
New building forms are addressing this issue by providing side- and end-core configurations. Notable examples include Rogers Stirk Harbour + Partners' 8 Chifley Square in Sydney and 122 Leadenhall Street (dubbed The Cheese Grater) in London, both of which are under construction and due for completion in 2014. These end-core buildings use two- and three-level "winter" or "sky" gardens as part of the base building configuration to significantly increase the perimeter area and simultaneously encourage vertical movement and interaction. These new floor plate types provide the designer with new opportunities to create high-quality workspaces in an efficient manner, with many more professionals having access to natural light and good-quality air.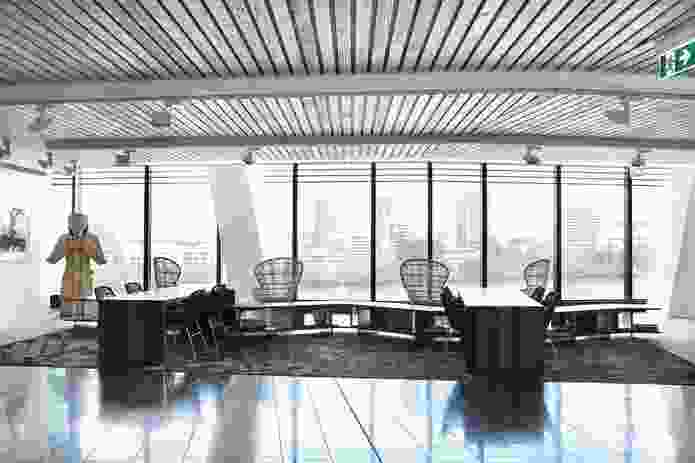 One of the downsides of this take-up of information technology is the reduction in face-to-face interaction between colleagues. In the past, when documents needed to be printed and bound late into the night, for example, there were opportunities for partners and junior lawyers to work together in a more informal way. Now it is all too easy for the junior lawyers to send emails rather than interact and there is the potential that the next generation will not have as many of the "war stories" and "bonding moments" that bind professionals together as those holding their positions in the past might have had. Some firms are concerned about a lack of social interaction and a potential decrease in creativity. To address these concerns, more space will need to be allocated to supporting interaction, serendipity and visual connection, so that every opportunity to interact is seized. Creating more open (yet quiet) space so that people are better connected will also become more common.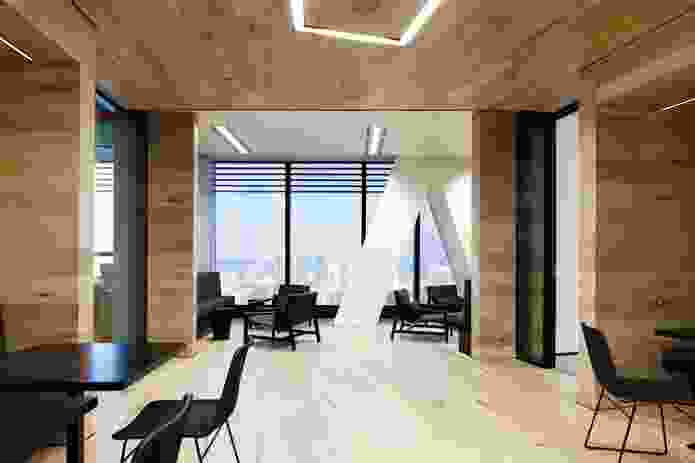 The future
Many new types of office fitouts have been introduced over the last ten years, as have many innovations such as open-plan environments and demountable office modules, each with varying degrees of enclosure. While free-address workplace models such as activity-based working have become common for many organization types, it is difficult to see lawyers working in highly collaborative environments, as the predominant activity remains individual-concentrated work. In today's law firms, the partners are possibly the team members who can free-address the most easily – it is the partners who are now the most mobile, as they need to spend more face-time with their clients due to increasing numbers of partners to lawyers.
I anticipate that these profound changes in the way legal work is undertaken are here to stay; they are just another example of how an industry has been impacted by the transition from the industrial age to the information age. What becomes much more important is how the workspace represents the unique culture of the firm, and I think we will see more diversity in the legal workplaces of the future. There will also be a more serious effort to support interaction and creativity as it becomes easier for people to work remotely. Human interaction will become the dominant purpose of the legal office, so that bonds between professionals can be created and relationships nurtured. It is the culture of the firm that is often the key determinant of the ideal workplace design solution, and there is no one model. As major firms become more global, the design of a firm's workplace will increasingly become a key part of its brand.
Read a report from the 2013 Design Speaks: Workplace/Worklife forum.
Source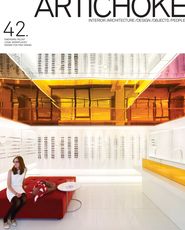 Issue
Artichoke, March 2013
Related topics