The findings of the 2017 Association of Consulting Architects salary survey, conducted by Dr Gillian Matthewson of Monash University's XYX Research Lab, identified a significant number of practices were paying below-award salaries.
This year, 17 percent of surveyed firms reported salaries below the Fair Work Commission's Federal Industrial Awards, a 4 percent increase from 2016 when 13 percent of surveyed firms reported below-award wages.
The report also found the sizeable wage gap between men and women continues across most levels of the industry.
Writing in the aftermath of a design competition that resulted in stress, exhaustion, "pissed-off kids" and a cancelled Christmas party, Lee Hillam, chair of the Australian Institute of Architects' National Committee for Gender Equity and co-director of Dunn Hillam Architects, explored the particular ways in which architects, particularly women, are stymied by a "masochistic and macho addition to working late" and the impact this has on gender equity in the profession.
"It seems obvious to me that to be a good architect it is vitally important that you engage with the world outside architecture, […] that you give yourself time and space to be inspired and to understand the communities you're designing for. So how do you do that if you're locked in an office for 12 hours a day?" she wrote.
"It is clear that the long-hours culture has an adverse effect on the ability for women to progress in an architectural career."
NSW architect Alex Sibir was fined $19,800 for "serious and sustained" breaches of the NSW Architects Code of Professional Conduct.
The Australian Institute of Architects NSW chapter president Andrew Nimmo told ArchitectureAU, "My understanding is a lot of this comes from misrepresentation in relation to SEPP 65, where a multi-unit development is required to be designed by […] and signed off by a registered architect. That registered architect has to be nominated and their registration number shown on all the documentation.
"It seems fairly clear that there are some architects allowing their registration and their name as an architect to be used as the author of the project, when in fact it appears to have been designed by a non-registered architect or a drafting firm."
Sibir's case exposed a "massive blind spot in the profession" and a practice of non-compliance that appears to be much more widespread.
"If this [case] sends a bit of a warning sign to architects that they can't do that, then that's a great thing," said Nimmo.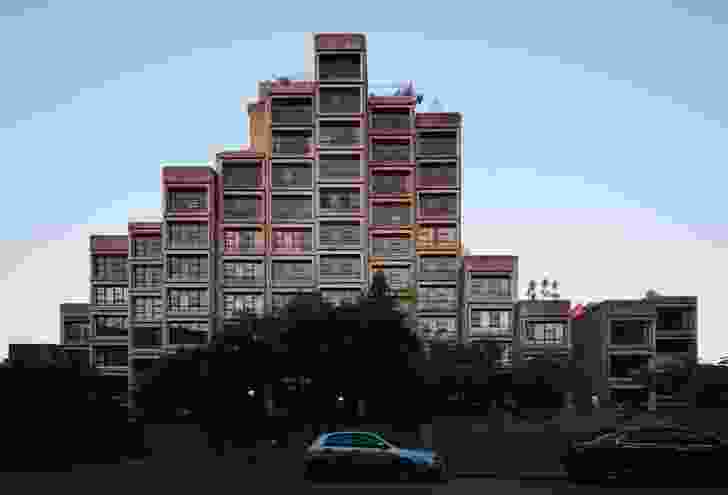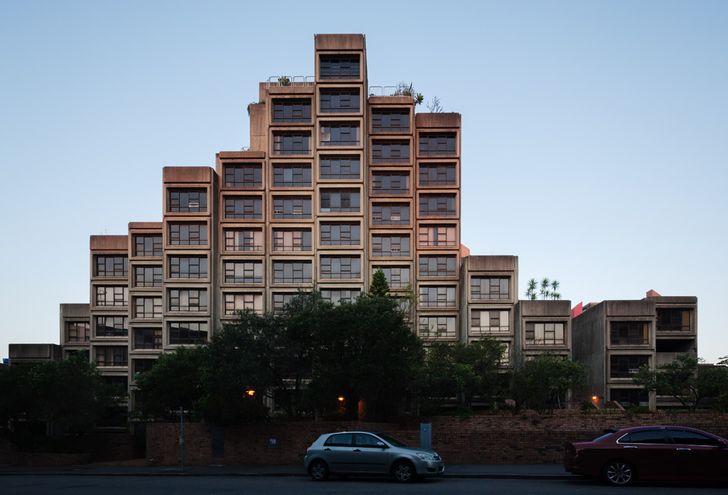 4. Sirius and the NSW government's determination to see it sold
It was an issue that rallied architects in 2016 and this year the fight to retain the Sirius building went around another bend in the rollercoaster ride for survival. After winning a court case against the former heritage minister's decision not to direct it to state heritage listing, the new minister Gabrielle Upton once again refused Sirius heritage status. She, like her predecessor, ignored the unanimous advice of the Heritage council and in her decision, she cited a number of reports commissioned by various government departments that found "the Sirius Apartment Building fail[ed] to meet any of the criteria for State Heritage Significance."
The fight to save Sirius caught the attention of the World Monuments Fund, which placed the building on an international watchlist of sites under imminent threat, along with sites in war-torn Iraq and the hurricane-ravaged Caribbean.
In December, the building was listed for sale and the government also released set of draft planning policies for the site, that could see the building razed and replaced with 85 apartments. The policies are on exhibition until 16 February 2018.
Finally, capping on the year with more controversy and even more irate architects is Apple's plans to construct a flagship store at Melbourne's premier public space, Federation Square, under a deal between the multinational tech giant, Federation Square Management and the Victorian government.
The proposal would see one of the original Fed Square buildings, the Yarra Building, demolished to make way for a Foster and Partners-designed glass pavilion.
The project has angered the public and architects alike. The Australian Institute of Architects expressed concern at "the lack of due process."
"In approving these plans for Federation Square, we fear that an unacceptable process for dealing with a major public asset will set a poor precedent," said Vanessa Bird, Victorian chapter president of the Institute.
Architect Tania Davidge opined, "It seems that in this case the state government has conflated the activation of public space with its commercialization.
"The government is offering […] Melbourne's heart and soul and key public address. Quite frankly, the price is too high."
However, the proposal has the support Donald Bates, the original architect of Federation Square and the Victorian government architect Jill Garner. Bates insists the project "will allow for a new relationship to emerge between the plaza and the river – one that [Lab Architecture Studio] were never able to achieve within the budget limitations of the original competition."