An art exhibition now on at the Penrith Regional Gallery until 25 August uses video, photography, sculpture and installation works to pose a number of questions about how we understand our right to housing.
The Housing Question, by Narelle Jubelin, Helen Grace and Sherre DeLys, takes its name from a book by German communist philosopher Friedrich Engels. Published in 1872, the book tackled what was at the time a furious debate around the shortage of housing available to the working class in Germany's major cities and industrial centres.
The works in the exhibition are an attempt to re-interrogate these ideas at a moment in Australian history when the question of whether housing is foremost a right or an asset is similarly vexed.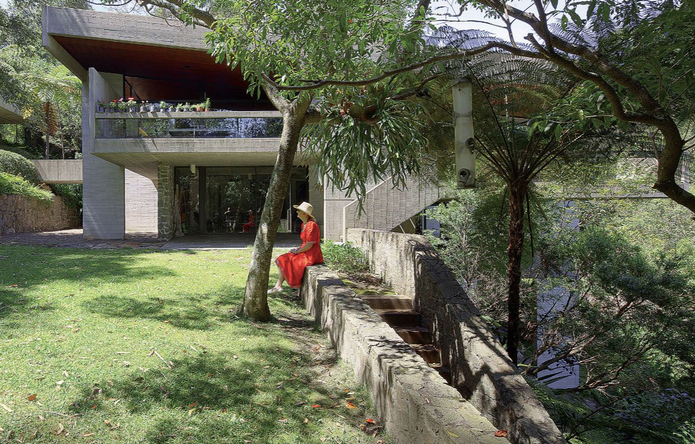 In a large-scale video piece, also titled The Housing Question, Jubelin and Grace explore this issue over 27 minutes. The video explores two seminal modernist homes, the Killara House by Harry and Penelope Seidler and Casa Huerte in Madrid by José Antonio, to examine the shared aspirations of a more equitable world expressed by modernist architects who were working in wildly different contexts around the world.
The video is accompanied by a number of companions works by Jubelin and Grace that draw on their own domestic experiences and a other modernist residential works, including Sydney Ancher's Ancher House. In a collection of sewings, titled Owner Builder of a Modern California House, she renders colour photographs taken by her father during the construction of their Sydney family home in 1964 as a number of cotton on silk petit-point tapestries.
The exhibition is supported by a number of public events, including talks by the artists and curators, as well as an upcoming public conversation between Penelope Seidler and Alec Tzannes, which will delve into the work of Harry Seidler and Associates on mass housing, mass production houses and social housing.
For more information on the exhibition, go here.
Related topics