Lyons's latest project, the Melbourne Brain Centre, Parkville, opened on 17 October.
The 20,000 m² centre combines three diverse leading neuroscience research bodies – the Florey Neuroscience Institute, the Mental Health Research Institute and the University of Melbourne's Neurosciences faculty – in a highly collaborative environment.
Lyons's brief asked for an open and interconnected facility to aid the collaborative research process. To achieve this, Lyons created a collaborative architectural team that included representatives from the three research entities that would occupy the building, as well as a wide range of consultants, facility managers and builders.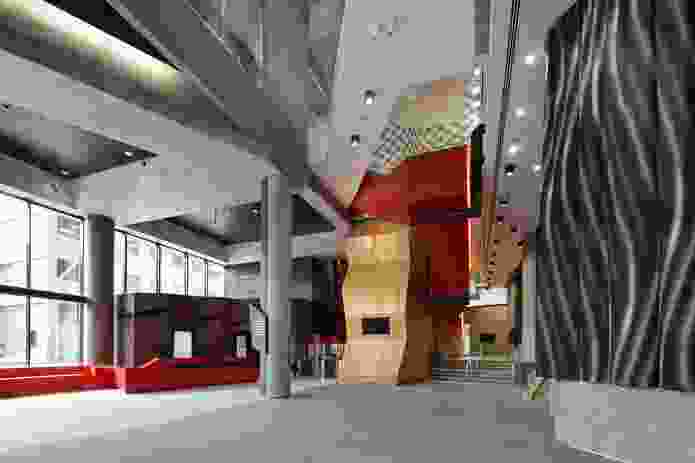 The result is a building that maximizes opportunities to share ideas and resources, while maintaining flexibility to adapt to changing research needs. The architecture supports the science by creating an environment that is not separated by organizational or disciplinary structure. Laboratory areas are shared and flexible, and shared lounge areas allow opportunities for eureka moments that so often happen in lounges or around coffee machines rather than in laboratories. On the ground floor, the building maintains a relationship with the wider community, with public spaces including a neurosciences bookshop and the Cunningham DAX Gallery, which exhibits artworks created by people with experience of mental illness and trauma.
In opening the centre, Premier Ted Baillieu said the new facility would strengthen connections between researchers and technicians, enhancing their ability to work on common problems, and help to attract and retain the best and brightest scientific minds from around the world.
The building is one of the first and largest research facilities in Australia to gain five stars in the Green Star environmental design rating.
Related topics