Sixty years ago, the then president of the Australian Institute of Architects, Cobden Parkes, published an article titled "Architecture and Australia." Rediscovering it recently, I was struck by how much and yet how little has changed for the profession in the intervening six decades.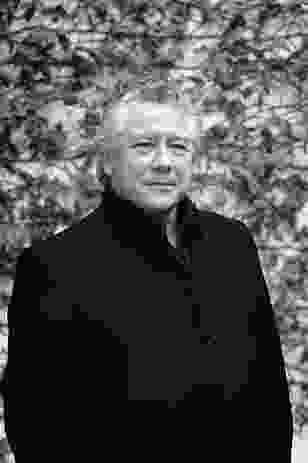 Facing the challenges of postwar "reconstruction" and the need to develop a vision for future development, Parkes actively encouraged the Institute, and members of the profession generally, to take a leading role. He said: "Architects are not simply individuals working each in some isolated corner on some individual building. They are a corporate body of planners, making whole streets and villages and towns and cities of buildings, fashioning the frame within which the people live. Architects create an environment, and environment makes a people." Parkes' hopes for the profession and Institute to play such a pivotal role may have been somewhat grander than reality could allow. Nevertheless, the potential for architects, and the Institute as a body, to play a significant role in nation building remains a very real one.
In 2011, the Institute will focus on a number of initiatives that fall under this banner. Parkes' challenges were postwar related. Today our challenges are the creation of sustainable cities and the adequate addressing of climate change in an economic environment marked still by post-GFC uncertainty.
Last year, after consistent lobbying at both chapter and national levels, we celebrated the creation of government architect positions in every state and territory. This year, while we'll continue to lobby to ensure these roles are fully supported by state governments, our focus shifts to securing a Commonwealth Government Architect. This will enable Australia to achieve a level of design excellence and sustainability that will enrich the built environment. Located ideally in the department of prime minister and cabinet, the position must hold a trusted in-house advisory role to the federal government, and accordingly facilitate the pursuit of better designed, smarter and highly sustainable built outcomes. To this end, I have written to Prime Minister Julia Gillard, just as I wrote to the former prime minister Kevin Rudd, outlining our case.
The development of our government relationships remains a priority. The collaborative Built Environment Meets Parliament (BEMP) program is expected to gain momentum in 2011. Our joint efforts with Consult Australia, Green Building Council, Property Council and the Planning Institute contribute to the policy debate on achieving a sustainable built environment through the commissioning of quality reports for discussion with parliamentarians and senior bureaucrats. In 2010, we commissioned an audit of the strategic plans of each capital city, measuring them against the Council of Australian Governments' (COAG) nine criteria for strategic planning. In particular we welcome the one that encourages "world-class architecture and design." This year, we will focus on engaging with the Prime Minister's expert task group on planning.
Our work with national design, construction, planning and property organizations to make progress on sustainable cities will again be of key importance. The Australian Sustainable Built Environment Council (ASBEC) work will continue to be vital. We were very proud of this association last year, and of the role this group played in securing a $1 billion commitment from the Gillard Government for tax incentives for green buildings – enabling retro fits of existing commercial buildings. The Institute will continue to play an important role on ASBEC's Climate Change Task Group, leading a shift in focus this year from greenhouse gas mitigation to adaptation, in line with growing acceptance that climate change is inevitable. The task group will look at how we adapt to this change and best manage it – including factoring in higher sea levels, expanding or changing geographic zones, more frequent intense storms, bushfire risks or higher temperatures.
In all of our initiatives, we aim to emphasize broadly that optimum built environments are about more than just buildings, that we need to create high-quality public and private spaces that are inspiring, stimulating, accessible and sustainable.
Our national architecture awards program plays a vital part in this ongoing public education, with so many of last year's record 900-plus entries being exemplars of excellence in design. Our new Inspire awards book features many examples of how good architecture can help realize our urban potential and safeguard our future. In the year ahead, we will be revising the sustainable architecture award, with entries needing to demonstrate how they've addressed a range of stringent threshold sustainability criteria. I would encourage as many members as possible to showcase their work in the year ahead, by entering the 2011 architecture awards, and help us promote the profession to the world.
Source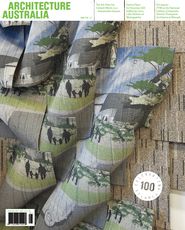 Archive
Published online: 2 Feb 2012
Words: Karl Fender

Issue
Architecture Australia, January 2011
Related topics