A building of affordable apartments in Melbourne's Brunswick that follows a unique, architect-driven development model has been given the go-ahead by Moreland City Council, despite objections from council planners.
Designed by Breathe Architecture, The Nightingale is a new model of housing that delivers both bigger-than-standard, sustainably-designed apartments and significant cost savings to purchasers. To do this, the financial model for the development caps profits to the project's partners at 15%, while cutting out real-estate agents, marketing agents, displays suites and the costs associated with them.
The twenty-apartment development also achieves cost benefits through its design features. The design eliminates car parking, second bathrooms, individual laundries and air-conditioning, which contributes towards savings on construction costs, as well as savings in energy and other ongoing costs.
All this translates to a low-cost model of property development in an inner suburban location, with apartment prices beginning at $400,000 in a suburb where the median unit price, according to Realstate.com.au, is $478,000.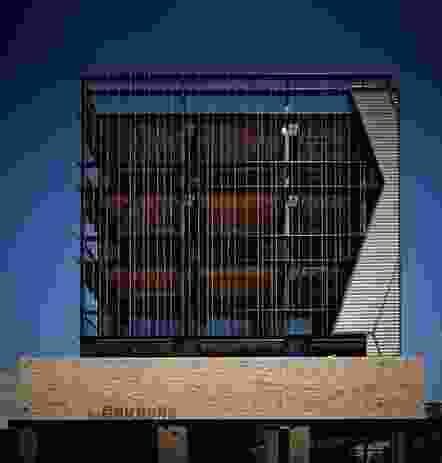 The Nightingale is proposed for the site across the road from The Commons in Brunswick, also designed by Breathe Architecture, which won the David Oppenheim Award for Sustainable Architecture and the Frederick Romberg Award for Residential Architecture – Multiple Housing in 2014.
The new development is modelled on The Commons. Despite this exemplary precedent, though, Moreland City Council's planning officers recommended the building's height be reduced from five storeys at the streetfront to three, due to concerns that the building will overshadow the pedestrian path between Sydney Road and Anstey railway station at certain times of the year. The proposed changes would have had a dramatic impact on the project's viability, according to Breathe Architecture's Jeremy McLeod.
Nevertheless, in a meeting of Moreland City Council's Urban Planning Committee on 25 February 2015, the elected councillors unanimously voted to grant the planning permit for the development, rejecting the design changes proposed by its planning officers.
The council received three objections to the development, but 177 letters of support from fellow architects and the local community.
Nightingale's partners include Breathe Architecture, Six Degrees, Architecture Architecture, Andrew Maynard Architects, Clare Cousins Architects, MRTN Architects, Wolveridge Architects, the Robin Boyd Foundation and a group of small-scale investors, who all raised $2.7 millions to realise the project.
Related topics