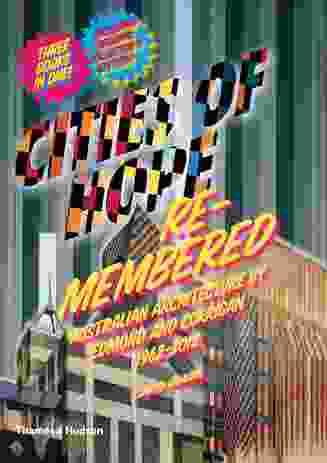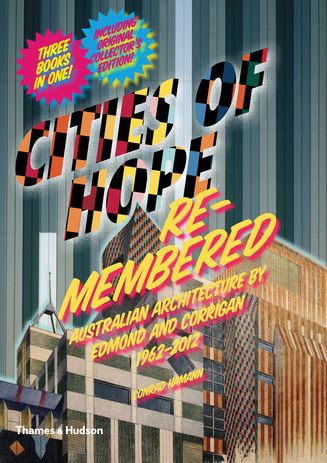 This time last year, a colleague from MVRDV sent around an email with pictures from a recent trip to Melbourne with the subject line "How much fun can you handle?" It included projects by ARM, Lyons, Elenberg Fraser, Fender Katsalidis, Wood Marsh, Minifie van Schaik, DCM, Lab, John Wardle and, of course, Edmond and Corrigan. With no small amount of pride, I replied to say it "made me feel homesick," which was greeted with the instant retort from a Dutchman: "It makes me feel sick alright!" Internationally, and even interstate, the work of Melbourne's architects – in all its brash colours, formal inventiveness, narrative lyricism, explicit references and apparent complexity – is seen as an affront to well-mannered sensibilities. It is mocked as a provincial over-compensation for the "tyranny of distance," or even feared, like a dangerous virus mutating in a forgotten petri dish.
What the Dutch think of our work over here matters little, but it does highlight how divisive Melbourne's architectural culture is. This divisiveness is articulated by the practice of Peter Corrigan and Maggie Edmond more than any other. In a career spanning five decades, Edmond and Corrigan have carved out a rich new vein of distinctly Australian architecture, which all the practices mentioned above, and many others, have continued to mine, with prolific results.
This architecture departed from the "squatter romanticism" so strong in Australia's self-conception (but so far from the actual experience), and also from the predominantly inner-urban concerns of the mid-century architects, and turned its attention to the popular taste of the suburban landscape on the city's fringe. Edmond and Corrigan's is an architecture of pluralism, driven by ideas from diverse sources and expressed through forms that are confronting, often awkward, but always appropriate and deeply humanist.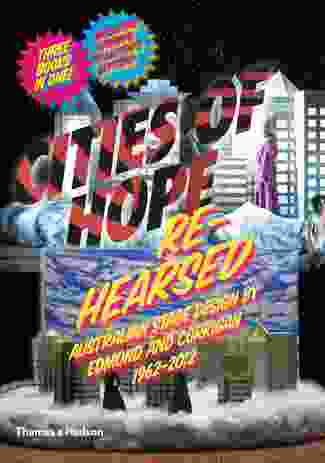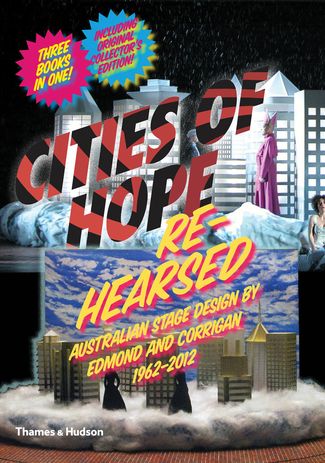 Indeed, as the title of this new book by historian Conrad Hamann suggests, it is even hopeful. Cities of Hope: Remembered/Rehearsed is a substantial and comprehensive record of this office's production. Billed on the cover as "three books in one!" it collects the twin outputs of the practice – stage design on the one side and architecture on the other – sandwiching a reprint of Hamann's original Cities of Hope: Australian architecture and design by Edmond and Corrigan 1962–1992 (1993) in the middle.
The new architecture section presents projects from the last two decades, of which the Ringwood Plaza (1993–95), VCA School of Drama (2001–04), Academic Centre for Newman College and St Mary's College (2002–04) and the dazzling fire stations in Oakleigh (1994–95) and Heidelberg (1991–92) are arguably the most significant. It also includes a more thorough presentation of Edmond and Corrigan's best-known project, the "city in a building" that is RMIT University's Building 8, which was still under construction at the time of the publication of the original book.
The theatre section collects for the first time in the one place Peter Corrigan's extensive body of work in set and costume design, particularly his prolific collaboration with director Barrie Kosky. It features over a hundred completed productions, ranging from Brecht in Carlton's Pram Factory and Tolstoy in St Kilda's Stork Theatre to the operas of Verdi at the Sydney Opera House and Ligeti in Berlin. This section is told almost entirely through reproduced newspaper cuttings of reviews of the shows, an appropriate medium for an artform that can sink or swim – critically and commercially – in response to the media.
It's tempting to divide these two new sections along the lines of the "high" culture of the opera and the "low" culture of the suburbs. But this easy classification doesn't map onto the sophisticated reality of the work. On the one hand, the theatre work seems to be an attempt to actively challenge the assumptions of class, drawing upon so-called "poor theatre," while on the other, the architecture brings an attention and dignity to the oft-dismissed suburbs, thereby elevating them.
Weighing in at a hefty 650 pages, this publication is so comprehensive it feels final, definitive. While the 1993 edition of Cities of Hope presented a practice on the ascent, nearing completion of its most substantial commission and with a few good decades lying ahead, this redux has the quality of a parting gift.
Perhaps due to this sense of conclusion the story told here is a rosy one, delivered with the delicate language of an obituary. Many voices of unequivocal praise are given space, with contributing essays by Leon van Schaik, Ian McDougall, Vivian Mitsogianni and Richard Munday. Hamann's terrific accompanying text is thorough, descriptive, explanatory, and places the work within a broader social context and history, but it is rarely critical. With a few exceptions – notably John Andrews' amusing response to Edmond and Corrigan's "addition" to his RMIT Union Building – "I wouldn't do that to my worst enemy" – this book glosses over the dissenting views.
Of course, this is a monograph, and naturally seeks to present the practice in the best light, but to ignore conflict and disagreement is to ignore what is most compelling about the work: it is contrarian, it is difficult, it is (often) ugly and it never fails to divide opinion. You either "get it" or – according to Edmond and Corrigan's defenders – you "don't understand it," a position taken up by Van Schaik in his essay. But what these two extreme contrasts don't leave room for is a more nuanced appreciation of the practice's output, and the ability to distinguish between the good, the less good and (let's be honest) the bad.
And perhaps that's ok, as the greatest contribution of Edmond and Corrigan is that which is by definition beyond the scope of this book: their legacy. On a recent tour of the brand new Design Hub at RMIT University, I came across a startling, massive mural of the words "Mother Knows!" in one of the corridors. This graphic comes from a 1978 design for a Melbourne tram by Edmond and Corrigan, and is reproduced as a tribute to them by avowed minimalist Sean Godsell, one of the most unlikely descendants of the practice. This subversive burst of colour, within the most muted of buildings, stands as a true illustration of the extent of the influence of the ideas and work of Peter Corrigan and Maggie Edmond in Melbourne. They are the source of a unique culture that is generous, inclusive, brave, diverse, exuberant and which, above all, is defined not by style but by attitude.
Read a review of the Cities of Hope exhibition at RMIT Gallery. Peter Corrigan received the 2003 Gold Medal and the 2013 Neville Quarry Architectural Education Prize from the Australian Institute of Architects.
Source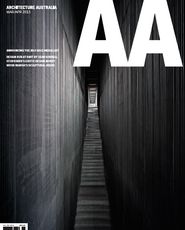 Review
Published online: 6 May 2013
Words: Rory Hyde

Issue
Architecture Australia, March 2013
Related topics