"… buildings that are not considered beautiful tend to be demolished, and so beauty is the essence of our concern about a lower carbon future."  1

— Alec Tzannes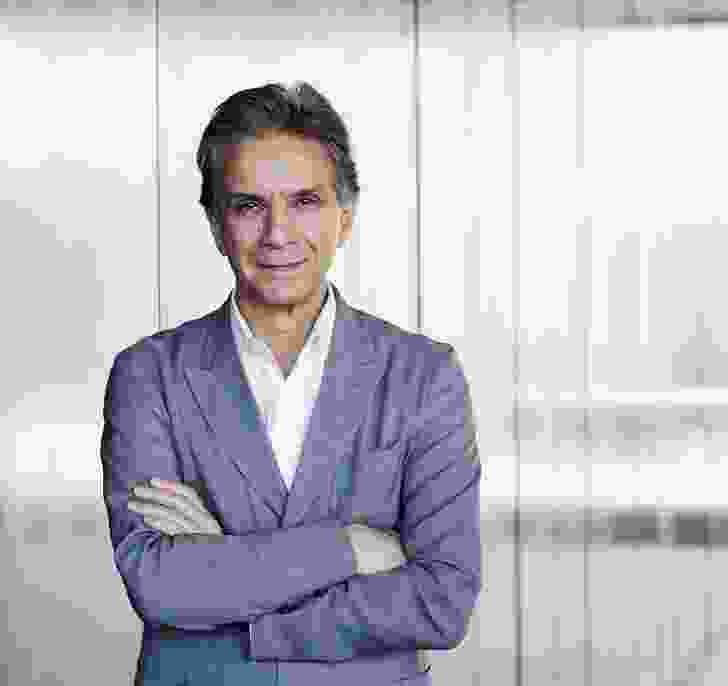 The challenges that humanity and by extension the built environment will face in the coming decades are well known but worth emphasizing. Atmospheric greenhouse gas concentrations are at their highest in some 800,000 years, fed by our insatiable reliance on fossil fuels for energy.2 The impact on our climate is widely documented, but effects are accelerating in frequency, with record heatwaves, extreme weather events and Arctic ice losses regular occurrences. We know buildings play a huge role in this, being responsible for 39 percent of all global energy-related CO2 emissions – a figure far higher than industry or transportation.3 There exists, then, an undeniable need to rapidly reduce the impact our buildings are having on the environment, not just in terms of the energy we use to operate them, but the resources consumed and the pollution emitted from the materials we use to construct them in the first place and to renovate them over their lifetime.
Yet at the same time, we also need to build much more and much better. Increasing global populations and urbanization are set to fuel the largest construction booms ever seen. To accommodate increasing populations, growing wealth and a decreasing number of persons per household, we will need to build over a hundred billion square metres of new residential floor area globally by 2050.4 In Australia the populations of our major cities are setto double in just half a century. We are left with a conundrum: we need to build much more using – or at least damaging – much less of the earth's resources.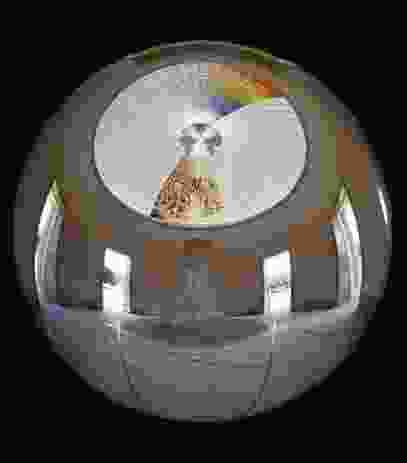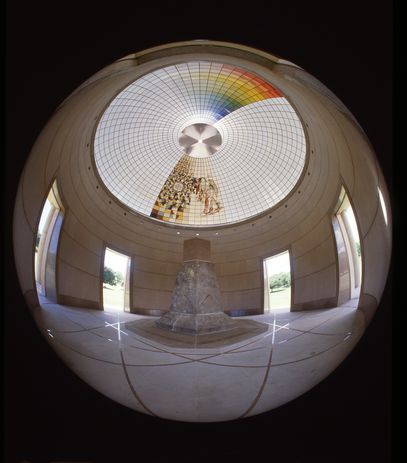 While this has been known for many years, for the discipline questions still remain about what kind of architecture should emerge to face these grand challenges. Our planet is arguably only concerned with the hard numbers – the carbon released, the resources used,the pollution emitted – and the way we judge the success of buildings clearly needs to better grapple with these metrics. But high-performance architecture cannot be about numbers alone. Architecture that captures the imagination, that is beautiful, well made and efficient, is likely to endure and provide a long life for its inhabitants. This is a process that is inherently sustainable, yet often receives little credit for being so. It is at this intersection,between poetics and performance, that Alec Tzannes' architecture is best explored.
Tzannes' exceptional body of work demonstrates a balanced approachto design, in which the building is an interpreter of our times as a visual language, but one that is informed by the integration of technologies, building physics and material science to achieve high performance functionally and environmentally. Yet his concern is not just about creating the best "one-off" building. Instead, Tzannes is deeply engaged with learning from his own work, in order to improve future projects. When I spoke to him earlier this year, he gave the analogy of Frank Lloyd Wright's Fallingwater and the structural challenges the cantilevers initially faced, being adamant that he'd prefer his architecture to be scrutinized should it fail, for others to learn from, and for the paradigm to be improved for the benefit of future buildings. Tzannes, then, is an architect with a genuine concern for the future and a passion for the role of design in tackling global challenges. His commitment to education and research in architecture was amply demonstrated during his tenure as dean of the University of New South Wales's Faculty of the Built Environment (2008–2016). Working with the faculty executive and architecture program staff, he established a new Master of Architecture curriculum, with four streams – Architecture and High Performance Technologies, Architecture and Housing, Architecture and Social Agency, and Architecture and Urban Conditions – each designed to educate future professionals in how their work, and specifically how better design, can contribute to tackling the challenges society faces.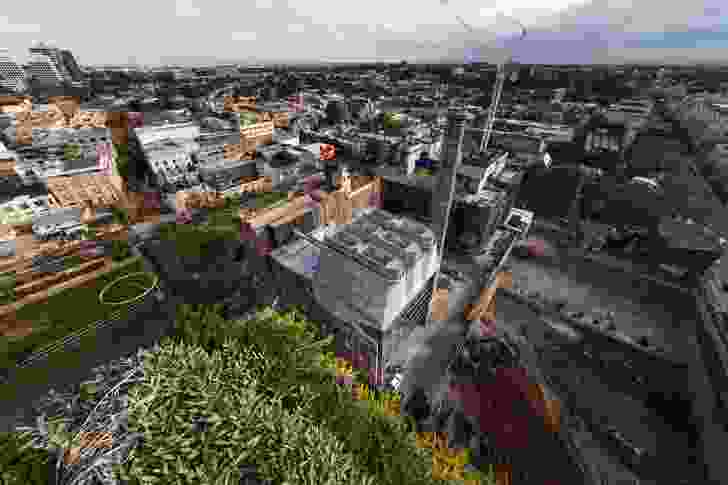 Tzannes' built work through his practice has always had a meticulous attention to materials and interface, a design integrity and a clear response to context and environment. This is evident in his Federation Pavilion, where natural light is neatly reflected off a perimeter pool below the roofline to enliven an expressive interior dome. It can also clearly be seen in the adaptive re-use of Irving Street Brewery (2015, with Ben Green) to accommodate a neighbourhood trigeneration system, where the roof-mounted technology is wrapped in an industrial mesh facade that both follows the brewery roofline and expresses the form of the cooling towers above. However, the integration of science, technology and architecture is perhaps best captured in Tzannes' most recent projects.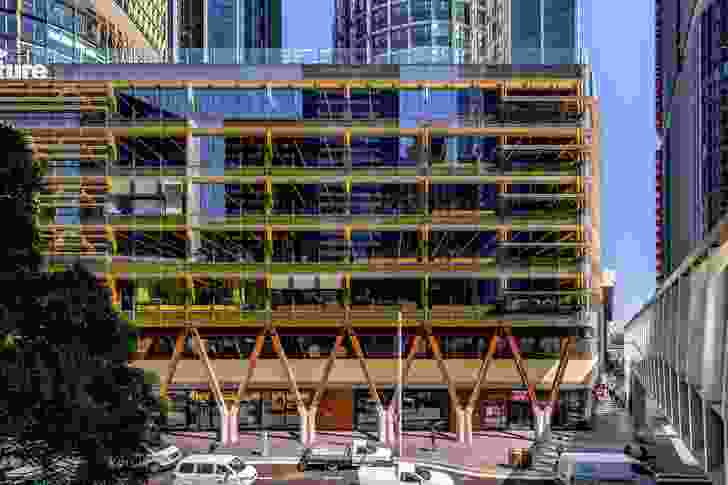 International House Sydney (2017, with Jonathan Evans), a seven-storey office building in Barangaroo, represents one of the most comprehensive responses to sustainable architecture in recent history. The first commercial mass-timber structured building of its size in Australia is an acknowledgement that low-carbon performance is not only about reducing how much energy we use on a day-to-day 2 through photosynthesis, timber acts as a carbon sink, giving it sustainable credentials ahead of steel and concrete if it is sustainably sourced. Tzannes designed International House Sydney as a "skin building" to maximize its commercial efficiency. Yet its taut, transparent facade also celebrates the timber structure beneath. Load paths and bracing are legible, the joints superbly detailed and the timber exposed throughout, with the building's expression capturing the technology from which it evolved. At its base, a two-storey colonnade is formed from ironbark timber recycled from wharfs – a further saving of embodied carbon, but one that also speaks to the site's marine heritage, its place and history. The upper floors are built from a mix of glue laminated (glulam) and cross-laminated timber (CLT), prefabricated offsite and coordinated through digital models.
The realization of such a building, using the "unproven" technology of mass timber, in the notoriously conservative built environment is a remarkable achievement for Tzannes and one that he and his team (co-director Jonathan Evans, who led muchof the timber structure research and detailed design, and, in particular, colleagues Dijana Tasevska and Tony Lam) had to fight hard to prove was both attractive and commercially viable. Yet its success is unquestionable. Lendlease, the building's owner, suggests that International House Sydney will use 50 percent less CO2 over its life than a conventional concrete office block of the same size. But it also provides a wonderful sensory appeal, not only to the office worker who benefits from the touch and smell of natural timber, but also to the city user moving throughthe public realm. Its realization has sparked a flurry of activity around mass timber, with design proposals, articles, conferences and more dedicated to a technology that could transform the Australian built environment. As with so much of Tzannes' work, there is also an appreciation that buildings have a life well beyond the present. Services are exposed in the interior, allowing for easy retrofit and upgrade. The design team even went so far as to consider how the building might be disassembled at the end of its life, like a giant Meccano kit, for recyclingand re-use of its timber components.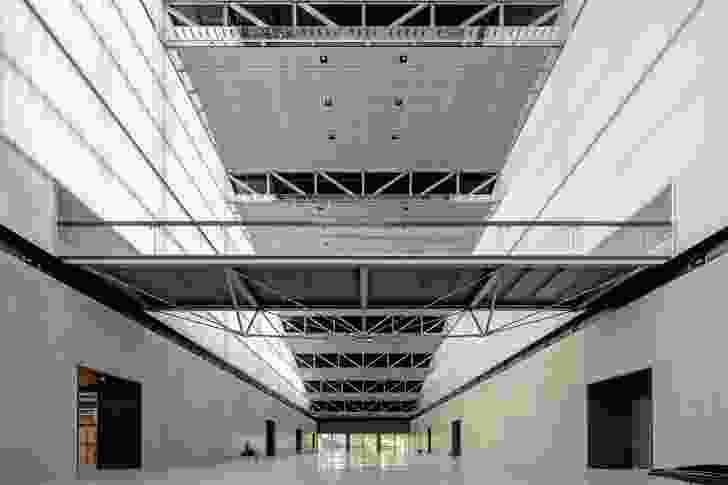 Then there is the recently completed Dangrove (2018, with Chi Melhem), an art storage and curation facility in eastern Sydney. The street elevation consists of a linear concrete volume, modest and elegant. Beyond, however, sits a dramatic thirty-metre-high grand hall for the evaluation, performance and curation of artwork. The building upcycles an existing ground-floor slab, which necessitated a lightweight roof. This is formed by a steel frame with a double skin of polycarbonate – meeting the building's lightweight structural requirements, but also providing diffused natural light for the artwork below. The inclined, north-facing roof is ideal for energy generation, with 598 photovoltaic panels integrated into it. The primary materials below the roof are a mixture of prefab and in situ concrete. While these have a higher embodied carbon than timber, here Tzannes' approach to performance is concerned with lifespan and future adaptability. The building is designed with a hundred-year life in mind, being spatially adaptable for alternative programs that may emerge, with exposed systems and services that are easy to retrofit. Materials and detailing are robust and designed to last in what will be an active working building, while retaining the precision, craft and elegance of any Tzannes-designed artefact. Overall, Dangrove is a building that contributes to the environment through its permanence, elegance and careful integration of technology.
Unlike some other practices that fall into the "high-performance architecture" category, there is no house style to Tzannes' work, no go-to visual language or repeated use of a specialist technology. Beauty for Tzannes comes not from being image-based, but from the careful integration of architecture and technology, given the specific needs of the project. The result is enduring buildings of design integrity and sustainable performance.
1. Alec Tzannes, online footage discussing International House Sydney.
2. "Greenhouse Gas Concentrations Surge to New Record," World Meteorological Organization website, accessed 30 October 2017.
3. UN Environment, International Energy Agency and Global Alliance for Buildings and Construction, "Towards a Zero-Emission, Efficient, and Resilient Buildings and Construction Sector," Global Status Report 2017.
4. Diana Ürge-Vorsatz, Luisa Cabeza, Susana Serrano, Camila Barreneche and Ksenia Petrichenko, "Heating and Cooling Energy Trends and Drivers in Buildings," Renewable and Sustainable Energy Reviews, vol 41, 2015, 85–98.