The youngest and first all-female creative team to represent Australia at the Venice Architecture Biennale, have been named among the finalists for the NSW Creative Achievement Awards.
Isabelle Aileen Toland and Amelia Sage Holliday of Aileen Sage Architects and Michelle Tabet, director of boutique consultancy company Left Bank Co, are in the running for the Emerging Creative Talent Award, in recognition of their work as creative directors of Australia's The Pool exhibition at the 2016 Venice Architecture Biennale.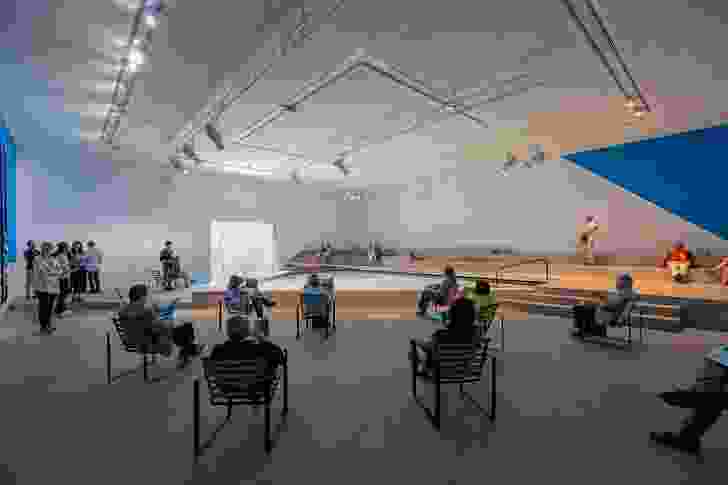 The Pool, a multi-sensory installation displayed within the Denton Corker Marshall-designed Australian Pavilion, explored the idea of pools as a frontier of cultural difference and integration.
The installation featured a 60-square-metre pool, filled with water 30 centimetres deep, and the voices of prominent Australians discussing their relationship with pools, piped into the pavilion.
Barracuda author Christos Tsiolkas described the sensuality of water, and the looks from men in the showers, as leading to a sexual life. Olympian Ian Thorpe described the pool as a sensor, feeding information to his body and acting as a collaborator in his competitive efforts, while environmentalist Tim Flannery, community organizer Hetti Perkins and musician Paul Kelly, among others, also lent their voices to the project.
In an interview with Rory Hyde, Michelle Tabet said the inclusion of these voices helped make the installation accessible to a broad audience.
"We took this approach because storytelling is also about engaging a non-architectural audience," she said. "It's a way of talking about architecture that isn't embedded in that specialty."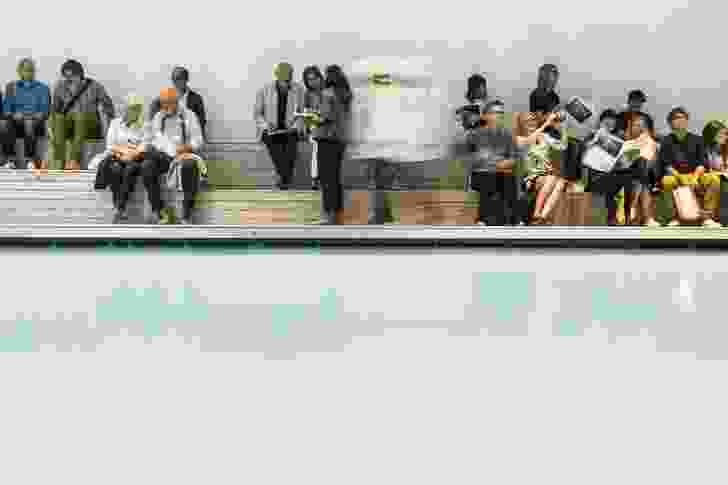 Also named as finalists in the Emerging Creative Talent category are fashion designers Romance Was Born and furniture design studio DesignByThem. The three finalists are in the running to receive a $15,000 prize.
The finalists in the Creative Laureate category are design educator and artist Dr Vaughn Rees, Sydney-based production company Goalpost Pictures Australia and animation studio Plastic Wax.
The winners will be announced at Museum of Contemporary Art in Sydney on 14 June.
Minister for Trade and Industry Niall Blair said the awards are about celebrating outstanding achievers who help to raise the global profile of New South Wales's creative industries.
"I am proud to announce this year's finalists chosen by an impressive judging panel," he said.
"New South Wales is the capital of Australia's creative industries, which are big business in our state, employing some 200,000 people, more than 42 percent of the nation's creative workforce."
The judging panel was made up of Carriageworks director and past winner of the Laureate Award Lisa Havilah, actor and producer Claudia Karvan, Museum of Contemporary Art chair Simon Mordant AM, Dinosaur Designs founders Louise Olsen and Stephen Ormandy and manager of the Wagga Wagga Art Gallery Stephen Payne.
Related topics