The words "Aqua profunda," painted in giant black capital letters, loom over Melbourne's Fitzroy Swimming Pool. Meaning "deep water" in Italian, the sign was added by James Murphy, manager of the pool in the early 1950s. He had become exasperated by constantly hauling migrant children (who couldn't read the English signs) out of the deep end. Now heritage listed, the sign captures a moment in Melbourne's history of great influx of new residents from the Mediterranean, and of the pool as a place where people, cultures and languages collide.
It's this idea of the pool as a frontier of cultural difference and integration that is the subject of this year's exhibition in the Australian pavilion at the Venice Architecture Biennale. Curated by Amelia Holliday and Isabelle Toland (of Aileen Sage) and Michelle Tabet, and simply titled The Pool, the exhibition promises to explore this architectural device through the voices of Australians. The voices of environmentalist Tim Flannery, Olympians Ian Thorpe and Shane Gould, fashion designer Romance Was Born, authors Christos Tsiolkas and Anna Funder, community organizer Hetti Perkins and musician Paul Kelly will paint a plural picture of the pool in Australia today.
And as these various interviews reveal, a swimming pool is much more than mere architecture. Anna Funder describes the public pools in New York, where in an effort to stop gang activity, only white t-shirts are allowed to be worn. Christos Tsiolkas describes the sensuality of water, and the looks from men in the showers, as leading to a sexual life. Ian Thorpe describes the pool as a sensor, feeding information to his body and acting as a collaborator in his competitive efforts. Shed of our clothes and immersed in the same liquid, we are at once more aware of our own bodies, and of the bodies of others. Peculiarly, given the context of an architecture biennale, one voice that's noticeably absent is that of the architect. A pragmatic decision by the curators, who felt that the inclusion of just one architect would put too much emphasis on that one person. But this decision also reveals an implicit critique of the limits of architecture. The curators contend that the people best placed to make sense of the pool as a cultural institution – rather than as a building – are our cultural figures. When buildings become places, owned and occupied by a diverse public, the architect's intentions are arguably no longer important.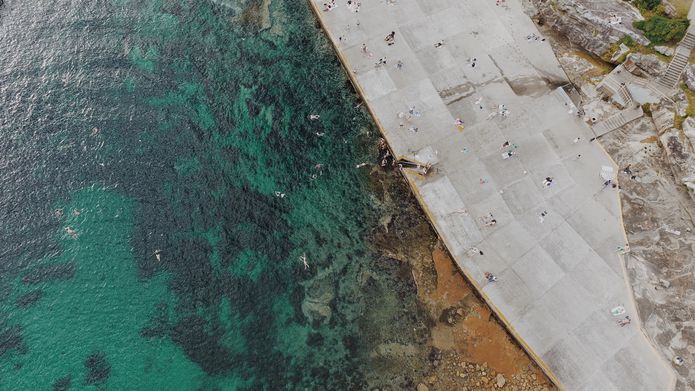 This potential contradiction isn't the curators' fault, but a consequence of the Australian Institute of Architects' commissioning process and the long lead times required. And yet, in their defence, the curators argue there's no reason the pool can't be a tool to tackle Aravena's larger challenges. One story that stands out here is that of Hetti Perkins, who describes her father's involvement in the 1965 Freedom Ride, culminating in a protest against apartheid at the Moree Artesian Baths (now the Moree Artesian Aquatic Centre), where aboriginal children weren't allowed to swim. Here, the pool is presented as a flashpoint of segregation, where divisions based on skin colour become more apparent and harder to ignore. A story that even Aravena can surely appreciate.How will all this talk of pools sit within the overall vision for the Venice Biennale, curated by Chilean architect Alejandro Aravena? Under the banner of "Reporting from the Front," Aravena calls for projects that "improve the quality of life while working on the margins, under tough circumstances, facing pressing challenges." The swimming pool, often perceived as a symbol of affluence and excess, risks being in extreme contrast to the other, more earnest work on show.
At its worst, the Venice Biennale is often misunderstood by nations as a venue for self-promotion and self-aggrandizement; a thinly veiled trade mission. At its best, it's a place for listening, learning, collaboration and the exchange of ideas, a place where different people and different ideas are thrown together. Kind of like a swimming pool.
Rory Hyde: The idea of narrative or storytelling seems to be the key approach to the exhibition. What led you to this approach?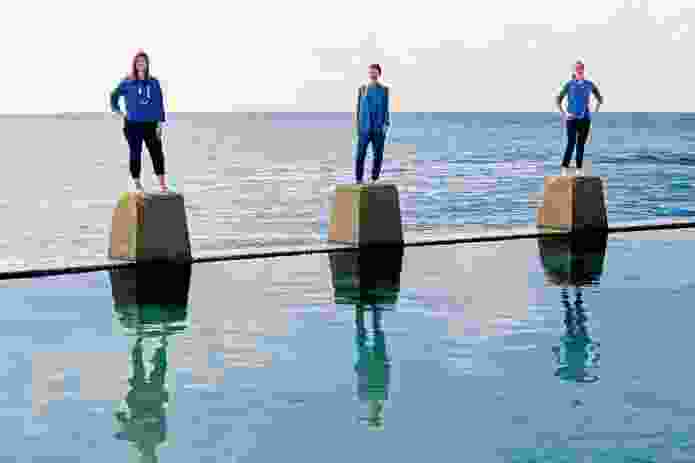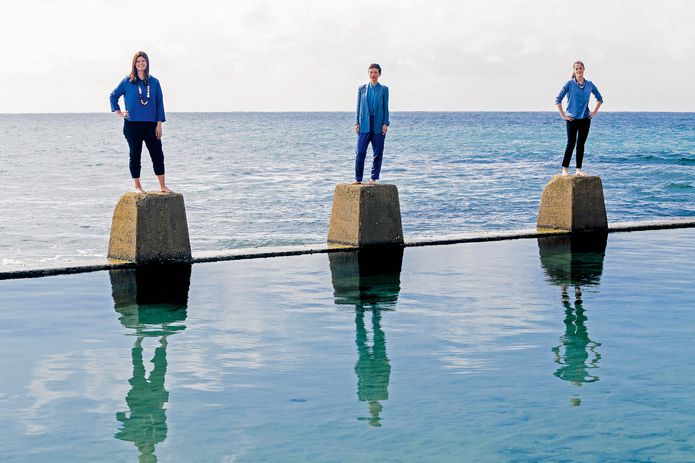 Isabelle Toland: When we started the project we realized everyone has their own personal stories when you mention the pool. These range from, say, sexual awakening, gay sub-culture or migrant stories through to Indigenous stories or childhood memories. These are all very personal stories, and people want the person, so we thought the best way to get people to tell them is to get their voices.
Michelle Tabet: Adding to that, we took this approach because storytelling is also about engaging a non-architectural audience. It's a way of talking about architecture that isn't embedded in that specialty. The other side of that is when you ask people to tell their stories, you can also step away from making generalizing or grand statements. We can be more comfortable with the anecdote and the personal. It's arbitrary and it's subjective and that's totally okay.
RH: Despite avoiding these generalizations, do you think a broader picture of Australia's relationship to the pool is revealed through the accumulation of these specific voices?
MT: Yes, I think it is. The pool is so multifaceted and full of dichotomies, this simple architectural device is replete with a set of meanings and their contrary. It's both a symbol of necessity and a symbol of excess. It's both something that can be man-made and something that can be natural.
RH: This dichotomy between necessity and excess is an important one for how your show will be received. The pool is in many ways a symbol of wealth and luxury – are you worried about the perception internationally, particularly in the context of a biennale curated by Alejandro Aravena, who stands for and promotes a kind of architecture that is very earnest, instrumental and socially beneficial?
MT: To be honest, the first reaction we had when we heard Aravena's theme was how congruent we felt it was. The theme is about "celebrating the tiny victories," right? In the way that we've conceptualized our project, it's never been about glorifying excessive pools or celebrating the "swimming pool" per se. For instance, the interview with Christos Tsiolkas is a very balanced view about that migrant story, about making it in someone else's land. He describes seeing a private pool as a child and thinking that the owners must be the richest people on earth. It's so funny, when we said, "We want to talk to you about the pool," Christos said, "Oh my gosh, it's around me everywhere and that's all I actually write about!"
RH: I'm a big fan of Christos's writing. He's the perfect person for this in many ways, as he can place the pool within a much larger social and cultural frame. But how do you really communicate the complexity, subtlety and depth of this subject in the biennale context?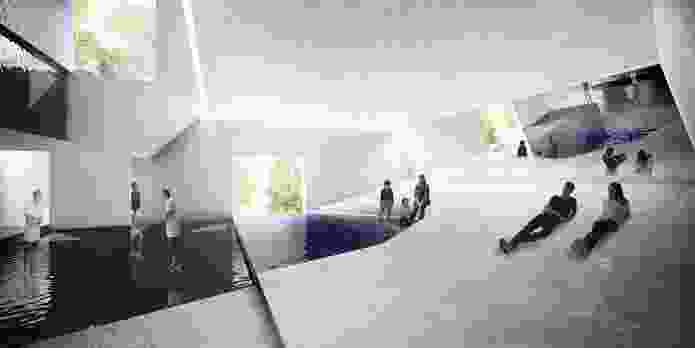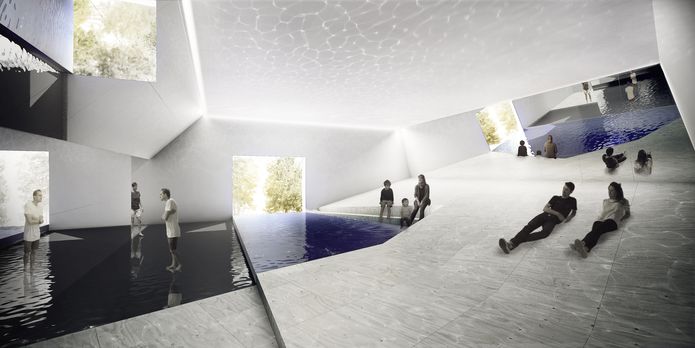 IT: At the heart of the exhibition will be an actual pool in the gallery. At first glance, people's reaction to putting a pool in the space is that it's excessive, something that is a symbol of wealth, as you said. Yes, that's the immediate reaction, but we hope that once you delve deeper you will realize the pool can also be a socially engaged space. In that sense, our project is to create a socially engaged space within the gallery, a space where people can become active participants in a debate – one that we hope will resonate beyond the exhibition space.
IT: We hope to explore socially engaged practice through the content of these stories we are sharing as well. Hetti Perkins's involvement in pools in remote areas is a good example. We're also working with a group outside of Alice Springs called the Centre for Appropriate Technology, which offers a training program for Indigenous and Islander people. The program gives young people a new start, basically, by teaching them craftsmanship and to take pride in their work. We've commissioned them to fabricate various furniture elements for the exhibition space and the students will come to the book launch. It's one story, one lesson in the overall project.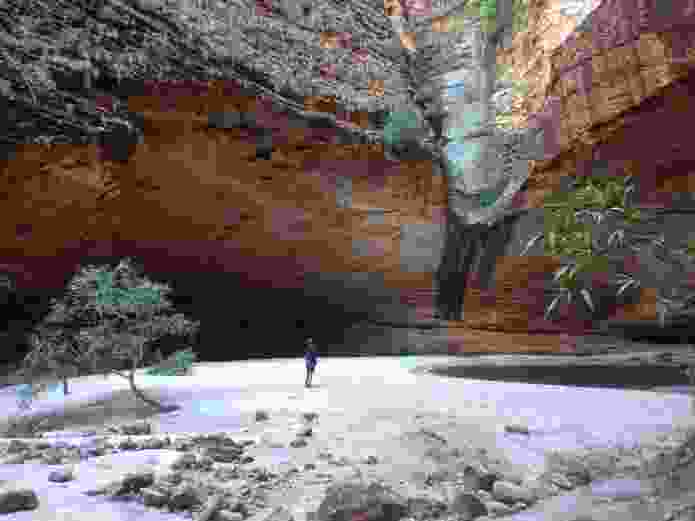 RH: How close can you get to this pool? Can you put your feet in? Can you actually swim?
IT: You can move around it, yes. If you really wanted to, you could wade across it. It's 57 square metres, about a third of the space, and about a foot deep.
RH: This is the first time architecture will be shown in the new Denton Corker Marshall-designed pavilion. Presumably they'd thought of everything, but probably not this.
IT: They weren't that fazed, to be honest, when we mentioned that we wanted to put a pool in the space. The architects were fine about it, as long as it doesn't leak. The weight and everything is fine – it's actually on the cantilever but the slab is designed for massive, heavy sculptures. We wanted to do something very simple and singular as an experience that really celebrates the new pavilion. We're using the new window that looks out onto the canal to celebrate that connection with the setting, between the water of the pool and the water of Venice.
MT: The pavilion itself is this moment in Australian architecture. It's a statement about cultural identity. We're making a different statement about cultural identity but in dialogue with that vessel. The subtext is that here is a nation with a very broad spectrum of understanding of its cultural identity. I think that will be very interesting for those who can see it.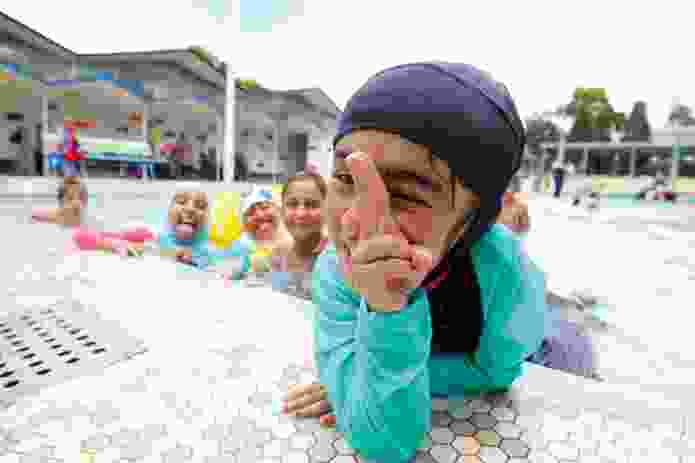 RH: It's a sort of Trojan Horse isn't it? The pool is a very relaxed, acceptable and easy form that you can use to smuggle in much deeper, more serious and complex questions. I hope that complexity can come through and connect your stories of migration and the mixing of cultures in the postwar era, with the migrant crisis that Europe, and Italy in particular, is facing today.
IT: Absolutely, I think that's fundamental to our idea. This is why we've used personal stories and voices. Getting a personal insight into how other people think and where they've come from is what creates an understanding across cultures and backgrounds.
The Pool will be on exhibition in the Australian Pavilion at at the Venice Architecture Biennale from 28 May to 27 November.
The accompanying book, The Pool: Architecture, Culture and Identity in Australia, was launched at Icebergs Dining Room and Bar in Sydney on 30 March and will be available from Books at Manic.
Source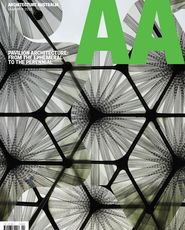 Discourse
Published online: 30 Mar 2016
Words: Rory Hyde
Images: Abdul Moeez, Andy Wong, Brett Boardman, Brett Boardman, Courtesy of The Parramatta Sun, photography by Gene Ramirez, Jenna Rowe, Peter Bennetts, Simon Bayliss, courtesy of Lightning Ridge Tourism Association, Uberair
Issue
Architecture Australia, March 2016
Related topics