The Melbourne architectural community suffered a great loss on Monday 27 April at 11 am, with the death of Roland Catalani, one of its eminent practitioners and an extremely close friend of mine for 54 years. Roland's contribution to the profession of architecture cannot be overstated. While never seeking the limelight, his quiet passion for his craft was infectious and inspiring to those around him. He was a brilliant mentor to the younger emerging architects, always understanding, and always ready to share his formidable bank of knowledge about design, materials and in particular, construction detailing.
Roland began his career studying in the architectural draughting course at RMIT where we first met in 1966. It was soon after that we surreptitiously managed to segue into the architectural diploma course at "night school," and a lifetime spent in the challenging pursuit of architectural practice began for both of us. Concurrent with his studies, Roland gained valuable experience working in Melbourne, initially at Consolidated Home Industries and then at Paynter Dixon where he was grounded in the fields of construction, technology, materials and documentation. The overlap of practical work experience with studies enabled Roland to more quickly hone his skills and he developed into a brilliant detail designer and documenter. In those early days before the advent of computer technology, architectural documentation was a handcraft using pens, pencils, erasers, drawing boards, T-squares, tracing paper, and razor blades, which were used (carefully) as a method of correction on tracing paper. It required a very specific skillset to become proficient and, displaying a natural talent, Roland developed over his career into a master of his craft. He was driven to achieve the best possible design outcomes and with focus and skill he continually demonstrated how building components should seamlessly and practically bond together. It was this talent that in the future, would school many of his colleagues and underpin many beautifully crafted, award-winning buildings throughout Australia and internationally.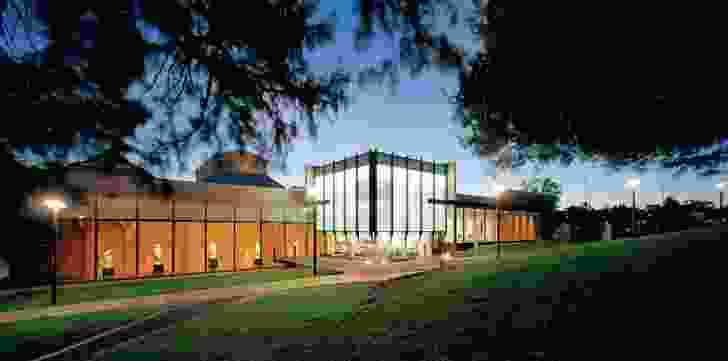 Roland left Australia in 1971 to broaden his experience through the pursuit of architectural practice in London and then Amsterdam where he worked for three years on European projects. This was a formative period in his professional life which would serve him well in later years. In 1974, missing his homeland, he returned to Melbourne and undertook private architectural commissions in collaboration with Barry Adams, who was a friend from RMIT, still practicing. It was also at this time that we first started practicing architecture together from the front room of my small timber Californian bungalow in Box Hill, listening to Yes, and philosophizing about our future in architecture over a quiet Pernod at the end of the day. We collaborated on a number of residential commissions located on the Mornington Peninsular and it was here that he designed two beautifully crafted neighbouring villas for his sister and parents, which his father built. Inspired by the work of Robin Boyd, he explored spatial ebb and flow, the capture of natural light, materiality and flexible open planning. His parents lived out their lives in their house, while his sister lived in hers until retiring recently into aged care.
In 1975, it was my turn to travel and work abroad, and Roland commenced the next step of his architectural journey in the illustrious office of Gunn Hayball. After some extremely fruitful years working closely with Len Hayball, Ross Ramus, and in particular with Graeme Gunn on the highly awarded Ararat Performing Arts Centre, Roland, in 1978, moved his family to Noosa where he started working with Gabriel Poole, the renowned architect of tropical buildings.
The late 80s saw his return to Melbourne where we started practicing together again in Axia, a newly formed practice directed by Kevin Greenhatch and Nonda Katsalidis. Roland and I collaborated on various projects including the renovations and extensions to the Princess Theatre in the city and the Hamiltons Porsche Centre in Richmond; again, award-winning buildings; again, blessed with his deft touch. His ability in the detail design resolution to sensitively meld modern requirements with heritage fabric ensured that the appropriate celebration of historical artefact was not lost to the pragmatic demands of modern delivery.
The relationships that were formed at Axia became the springboard with Bob Nation to create Nation Fender Architects, an international practice formed in the first instance to deliver design services for a huge satellite city project in Thailand called Muang Thong Thani. By the early 90s, while living with our families and working based in Bangkok, we built additional support offices in Paris, Hong Kong and Melbourne. Roland, incredibly dependable as usual, was a driving force in the success of the practice during these halcyon years, always grounded, unflappable and seeking perfection in all the technical aspects of what we were doing. He ensured that our offices maintained refined architectural output of a consistently high standard.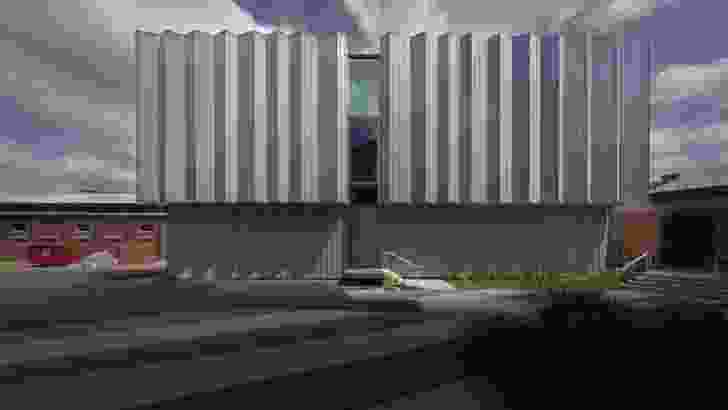 When the practice consolidated back into Melbourne in 1995 after completion of our work in Bangkok, Roland was instrumental in ensuring the ongoing quality control and detail design standards of the practice as it grew. One of his proudest achievements was his contribution to the design development of the Bendigo Art Gallery through all of its three distinct renovation and extension stages, and then more recently, his work on the Buxton Contemporary art museum adjacent to the National Gallery of Victoria. His focus and skill in delivering continuity in quality design outcomes, practical design detailing and the mentoring of our younger team members is impossible to put a value on.
Roland Catalani practiced as a principal of Fender Katsalidis with an absolute commitment to, and passion for architecture until his retirement at the end of 2019 for health reasons after battling cancer for three years. He was a highly principled family man, generous, caring, and ever available with a broad smile on his face. Always humble, and despite his prodigious talent never seeking fame or attention, he was one of a kind: a quiet achiever, a major contributor to his profession, and someone who enjoyed passing on the trade secrets of good practice with the authority of experience. He deserves to be celebrated.
Roland will be missed by his family, his broad circle of friends and by all those who continue to enjoy the legacy of his mentoring.
Related topics