I write this article on a rainy Sunday afternoon that aptly concludes a week of drab news. The Eurozone is still in crisis, with Greeks out on the streets in protest. Its continual influence on the Australian stock market makes financial commentators anxious about the resilience of superannuation funds, which are in place to shore up our ageing population.
This climate of uncertainty is exacerbated by the noise surrounding the introduction of the carbon tax, which was in place by the time this article was printed in Architecture Australia. This week was also the chosen time to announce the impending closure of the Integrated Design Commission South Australia (IDC), one of Australia's first attempts at creating a new type of institution for the twenty-first century with collaboration at its core.
Made up of urban designers and architects, the Integrated Design Commission has been advocating the value of design as an upstream conversation across governmental departments to solve vast societal challenges facing South Australia. It looks at the architecture of problem solving by casting the net wide – from government and private sectors to the public realm – because the roots of problems today are so complex that they go beyond the capacity of government.
By providing opportunities to think outside areas of expertise and broadening the conversation, the IDC was an experimental model for exploring ways of thinking and working across sectors to unlock the systemic issues challenging our cities this century: an ageing population, health care, carbon pollution, and in the case of South Australia, the restructuring of the economy in the shadow of the $30 billion expansion of the BHP Billiton Olympic Dam mine.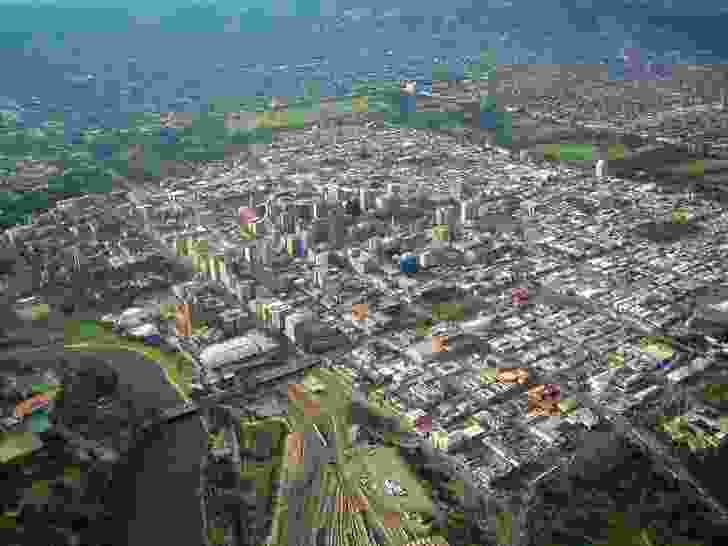 The structural challenges facing South Australia's capital of Adelaide are not unique. The recently published COAG Reform Council review of Australian capital city strategic planning systems was a pretty damning indictment for both Sydney and Melbourne, the nation's largest cities. Acknowledging the progress made across the board to improve the planning system's ability to improve urban outcomes, the report emphasizes that "Australia is at a watershed point for its capital cities and their strategic planning. Population growth, demographic change, increasing energy costs and the shift to a knowledge economy have changed the assumptions underpinning the shape and development of Australian cities. Strategic planning of capital cities must change."1
The COAG Reform Council's number one recommendation, in this context, is to continue to encourage the noted improvements to the planning systems by encouraging "intergovernmental collaboration on the strategic planning of Australian capital cities – working together, sharing information and expertise, and supporting ongoing research on cities." Notice the key word: collaboration. Collaboration, the act of working together, can produce the thinking that can solve the problems we've never been able to solve before due to the common practice of compartmentalized thinking, that is, thinking within our area of expertise.
We usually define problems in the world around us with respect to the skills and knowledge we bring to the table from our own practice. As experts, we face design problems with the bias of our own expertise and seldom have the space or the time to explore integrated solutions. Architects, however, have historically thought of themselves as part of a unique discipline that is at the intersection of craft, science and art, a profession without boundaries.
This notion of the architect as polymath or all-rounder, however, is a mythology. In an edition of L'Architecture D'Aujourd'hui (guest edited by Winy Maas of MVRDV), Theo Deutinger, Federica Vazzana and Catarina Dantas argue that the field of architecture has been splintered through a process of increased, task-based specialization that started in the Renaissance and has reduced the scope of the architect's role through a progressive "splintering" of the profession through specialization.2
Deutinger, Vazzana and Dantas recounted in a diagram that the original split between architect and engineer occurred in the seventeenth century. Nowadays, there's not only a single engineer: there are mechanical, facade, electrical, hydraulic and structural engineers. There are quantity surveyors, project planners, project managers, contract administrators, quality managers, spatial planners, heritage consultants and office managers, among others.
Contrary to expectations, the increased level of expertise does not correlate with an increase in overall quality of solutions being proposed. This was implicit in the call for increased collaboration put forward by the COAG Reform Council's report: "[H]ere is a case for greater knowledge sharing and collaboration on these systems across governments to improve the credibility of Australian capital city strategic planning systems and provide a sound framework for evidence-based policy interventions."
In this heightened climate of specialization, what architecture is often left with as a profession is the realm of the building as its core remit, which reinforces its built bias in problem solving. This "built" bias can often be a sizable disincentive from working with architects. Clients value upstream strategic thinking that links their organizational challenges to a raft of solutions, not only built ones.
A new building often comes as the result of significant organizational and cultural change. However, it is not considered to be the driver for improved productivity, but merely the infrastructure that will support it. In a context where funding is scarce and large projects are difficult to justify, clients are often after much less capital-intensive solutions; they demand strategic interventions.
Strategic interventions surround us in the city. These are the ideas that demonstrate ways to change a cultural problem through a shift or tweak in the policy context, rather than through a newly built outcome. Well-documented local case studies include Renew Newcastle and Dan Hill's studies of the State Library of Queensland.4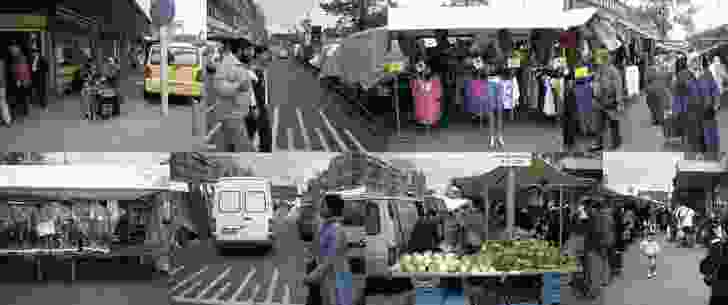 Further afield is De Markt van Morgen (The Market of Tomorrow), a project led by artist Jeanne van Heeswijk in the Afrikaanderplein market in South Rotterdam, The Netherlands. This local market was homogenous and tired, and the improvement of the market through a built upgrade of lighting facilities, urban furniture and the adjacent park did not help.
In fact, a strict licensing of the market stall was the problem that Van Heeswijk discovered. One could only sell clothes, food, household goods or flowers by regulation at their market stall. (If you sold flowers, you could not sell plastic flowers, which is what many in this diverse ethnic neighbourhood preferred. If you sold fresh fruit, you were not permitted to sell fresh juice.)
The wait to obtain a licence was up to ten years. The regulations were stifling growth. Van Heeswijk, with architect Dennis Kaspori and the organization Freehouse, extensively researched and mapped the neighbourhood and discovered that many of the locals had latent entrepreneurial skills. They began matching these people together – such as local women to form craft and cooking groups – and began squatting empty market stalls to test the boundaries of what truly was possible beyond regulation. (Van Heeswijk even reconstructed a one-to-one scale mock-up of an experimental market to demonstrate to the Rotterdam mayor what a more experimental market could contribute.)
Freehouse now has three studios that operate at the edge of the market in former vacant shops. These bring new products onto the market that are not allowed under existing legislation, refreshing the market, attracting more patrons and strengthening the community. It was a soft solution – thinking across urban data, local government, spatial analysis and cultural observation to connect various groups.
The core proposition here is that rather than simply delivering built form, architects must revisit their value proposition to the market and articulate the value they can bring to networks of collaboration and the process of city making. Architects are well positioned to push design thinking (and action) upstream, and to do this by capitalizing on their true differentiator: multi-scalar thinking. Architects think in 1:1, 1:100, 1:1000 and beyond. They think in plan, section, elevation, isometric, orbit. They switch layers on and off in CAD. They think in time via fly-throughs, agent-based modelling and interactive diagrams. They slice through and synthesize information and collaborate across disciplines. And they do all of this while projecting into a future of possible futures.
The architectural manner of multi-scalar thinking is a largely underexposed skill that architects acquire through education and practice, but which somehow gets bypassed by the much more tangible appeal of building. Multi-scalar thinking is all part of one iterative design exercise that no other consultant can perform, but which the architect can coordinate and collaborate with other specialists on.
This places architects as nodes in networks of collaborators, the most valuable and indispensable function to effective multidisciplinary design. Architects need to communicate this value to their clients. With the recognition that architects bring multi-scalar thinking to the table, the universe of potential problems that architects can solve is much larger than many think. This is a comforting thought (even in Adelaide), knowing that the problems we have to solve today are more complex than ever before.
From a dossier in the September/October 2012 issue of Architecture Australia, on "Integrated Design."
1 Review of Capital City Strategy Planning Systems, COAG Reform Council, December 2011, 2.
2 Theo Deutinger, Federica Vazzana and Catarina Dantas "Atomized Architecture," L' Architecture Aujourd'hui 378, 2010, 20.
3 Tarsha Finney, "Urban Change," Architecture Australia, vol 101 no 1, January/February 2012.
4 Sheona Thomson, "State Library Queensland," Architecture Australia, vol 100 no 5, Sept/Oct 2011.
Source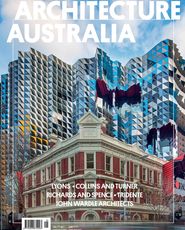 Discussion
Published online: 22 Jan 2013
Words: Michelle Tabet
Images: Donna Barber
Issue
Architecture Australia, September 2012
Related topics