Pro bono publico, to give the term its full title, literally translates as "for the public good," although it is commonly interpreted as professional services rendered for free. For John Cary, former executive director of Public Architecture, a US non-profit organization founded in 2002 to provide education, advocacy and design in the service of the public interest, this shift in emphasis is confusing since it "speaks of cost not cause." To put it simply, asking whether architects should undertake work for free is a fundamentally different question to whether, as a profession, we should be obligated to undertake work for the public good.
The legal profession has long recognized its responsibility to undertake pro bono work as a core part of practice. Australia's National Pro Bono Resource Centre is an independent organization established to support and promote pro bono legal services in Australia. Further, any legal firm wishing to undertake work for the Commonwealth Government must declare its commitment to the provision of pro bono services as part of the tender assessment process. In the case of the Victorian Government, it is a mandatory requirement that law firms commit at least 5 percent of the value of the total hours within the contract to pro bono work.
So what does this mean for architecture? Should pro bono work be formalized within architectural practice as it is within legal practice? This is one of the key agendas of Public Architecture; specifically, its 1% program, launched in 2005, aims to institutionalize pro bono services within architectural practice through encouraging design professionals to dedicate 1 percent of their time (a nominal figure equating to approximately twenty hours per year). In this way, it also aims to transform the "ad hoc" way in which many pro bono projects are undertaken by embedding this work as a core component of practice and maintaining administrative structures such as contracts clarifying aims and commitments, and invoices for time.
With limited institutional or other support and guidance on undertaking pro bono services in Australia, how is such work currently integrated within architectural practice? Drawing on the theme of this issue of different scales of practice, I interviewed four architectural practices with experience in pro bono projects. How and why do they undertake services pro bono publico?
Make Architecture Studio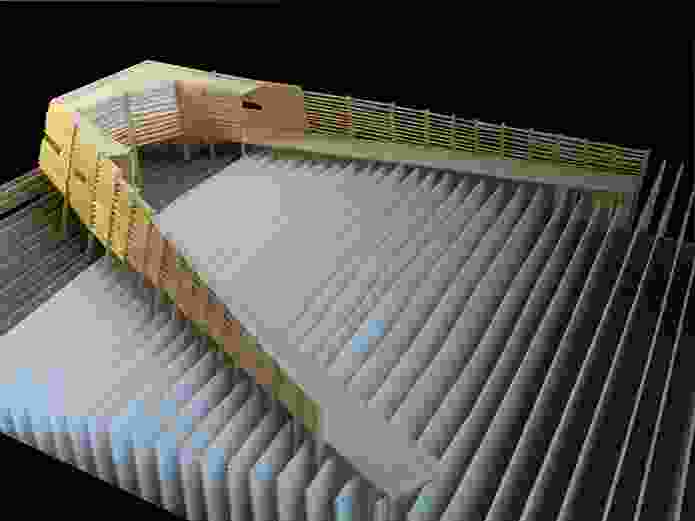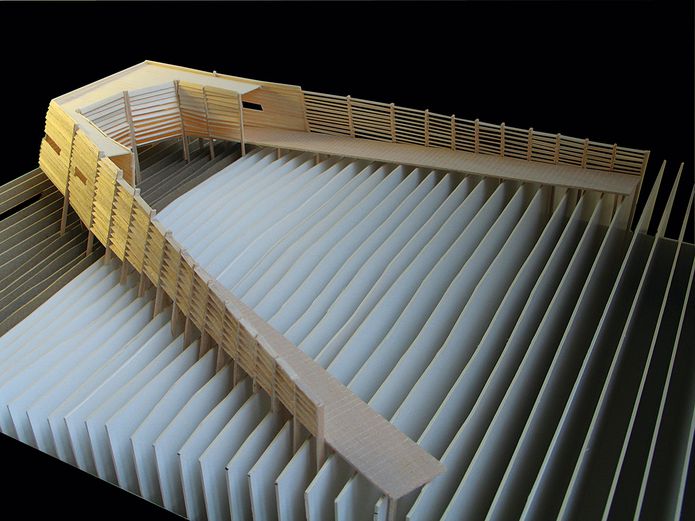 Make Architecture Studio is a young architectural practice established by directors Shelley Freeman and Melissa Bright. When the Bird Hide project at Westgate Park came along through Freeman's connection with the Architects for Peace pro bono service it seemed like the perfect opportunity for the fledgling office to undertake work of a public nature. "We thought, 'we could do a competition or we could do this.' The project resonated with us." The project called for the design of a walkway and bird hide in a wetland on a rehabilitated rubbish tip in inner Melbourne for the community group Friends of Westgate Park. The site was in their local area and Bright had previously used it in design studios at RMIT. Therefore the project also presented the opportunity to engage students in the work, with the brief used as the basis of a summer school at RMIT. "To combine it with teaching means essentially we can be paid to do the research because we are already not getting paid to do the project — there is more space and time in the academic world because in the practice we are thinking about when the next invoice is going out."
Developing the project in tandem with the design studio offered multiple benefits. As well as the advantages of students being involved on a real project and encouraging their interest in pro bono work, it was also an enjoyable process for Bright and Freeman and has encouraged them to continue integrating design studios with other projects in the office.
However, there are also difficulties in undertaking pro bono work, particularly as the project moves beyond the design stage. "A pro bono project is such a different ball game. Procurement is not as smooth flowing as when you are managing the role traditionally." One key difference was that Make was not involved in selecting the consultant team, many of whom were also undertaking the project on a pro bono basis. Traditional client-architect relationships are also transformed in the pro bono context. In the absence of an economic contract, parties must renegotiate the basis of the exchange so that it is seen to be mutually beneficial. While for Make there have been some productive exchanges, with the client participating in the design studio, the process has also opened up questions of risk and responsibility for both parties, as well as complications in establishing boundaries around the scope of architectural services.
John Wardle Architects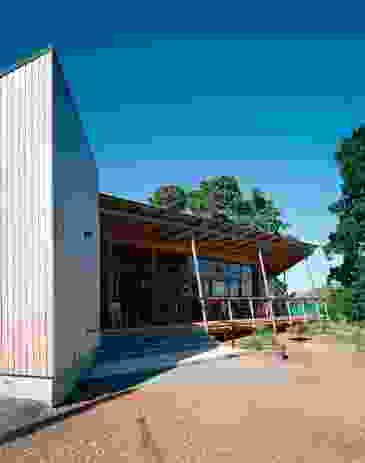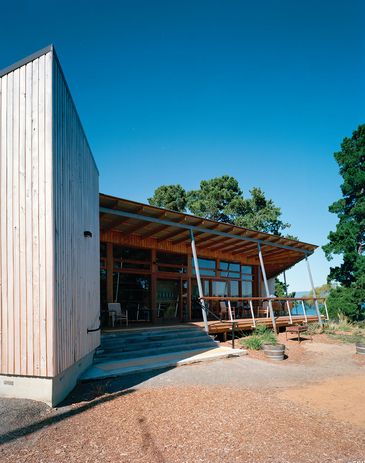 For John Wardle the transformed client-architect relationship was one of the most fulfilling aspects of the pro bono project undertaken for the non-profit, artist-led gallery West Space in Melbourne. "They were really interesting clients driving the process. It was very much a collaborative creative process; meetings were often held on Saturday morning with all assembled sitting on boxes in the space. Changes to plans and details were constant. Not a process to be precious about but greatly rewarding."
One of the advantages of pro bono projects is the shift in selection criteria — architects choose their clients as much as clients choose their architects. Most pro bono projects emerge from a personal connection with the place, organization or community. This was the case with the West Space project as well with the recently completed community centre on North Bruny Island in Tasmania. John Wardle saw it as an opportunity to demonstrate the value of design to the community: "One of the key contributions we made was affirming the materiality and architectural character of the region." The lengthy process involved workshops with the community and initial schematic designs to assist them in obtaining funding for the project through donations, car-boot sales and a series of government grants. Although a local builder did the base building permit documentation, Wardle provided design documentation in a series of targeted, discrete packages. This allowed architectural services to be offered for the most crucial issues while maintaining the advantages and efficiencies of local knowledge in the procurement of the building.
Hassell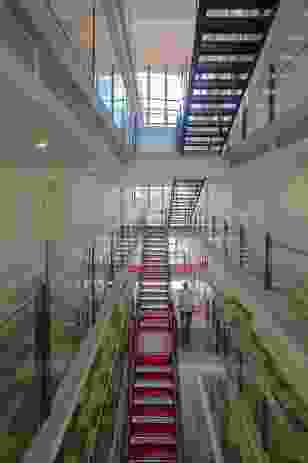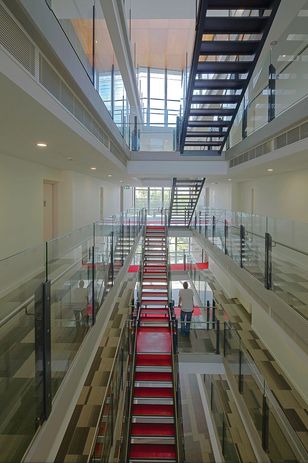 The provision of partial services is common in pro bono projects. This is particularly true of larger developments such as the Common Ground Sydney project in Camperdown for Housing NSW, which provides 104 self-contained apartments as both affordable housing and permanent housing for the homeless. Here, Hassell's Sydney studio undertook the urban design analysis and masterplanning on a pro bono basis, with the remaining architectural services provided at cost. This is an example of how pro bono services for schematic design can assist clients in garnering funding and support until the project is able to sustain itself financially.
As a large-scale international practice with more than nine hundred staff in fourteen studios across Australia, China, South-East Asia and the United Kingdom, Hassell has a formalized and developed structure for undertaking pro bono projects through its Corporate Social Responsibility (CSR) program. Brett Pollard, principal and head of Knowledge and Sustainability with Hassell, states, "Our CSR policy provides a framework for guidance but there is great latitude for choice in projects." Each studio allocates a CSR budget and there is also a national budget for cross-studio activities. Typically pro bono projects are instigated by people within the studios. If the project is aligned with the CSR policy and gains support from the studio, it is undertaken in the same manner as a normal project. Each project has an estimate of hours, personnel and a nominal budget. Studios also have to report annually on their CSR activities.
LARC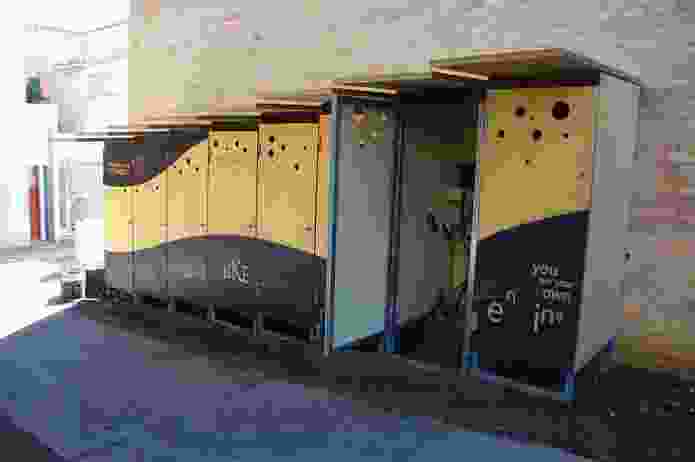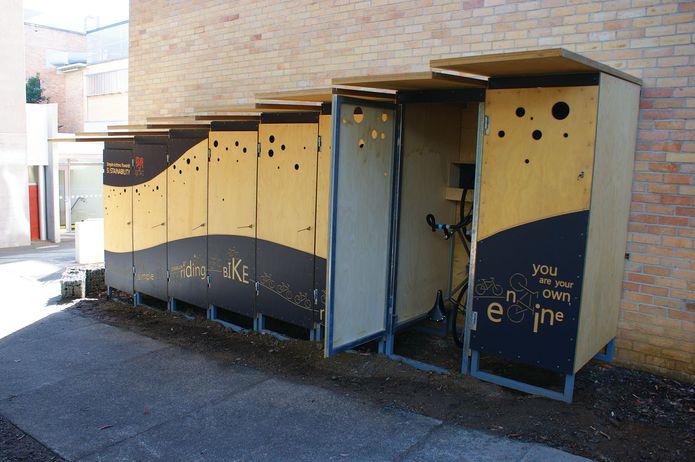 A formalized process for undertaking pro bono work can be impractical for smaller businesses, but is there any other model within which pro bono services can be implemented as a core component of practice?
LARC is a commercial company with a pro bono arm facilitated through the University of Tasmania as part of a work-integrated learning program. At this stage, the ratio of paid to unpaid staff is 50:50, with Christie Denman heading up the pro bono arm. All core staff and students work for free, with clients paying a capped amount for disbursements and supervisory staff time outlined in the initial contract.
Although there are some advantages of this hybrid business structure it also has its complications. "There is no formal structure for organizations to operate in this way. One of the difficult aspects is the need to maintain transparency so that we are not seen to be profiting from the work of students." Further difficulties include the different levels of student experience, the requirement of flexible time frames for the delivery of projects, as well as the complexities of professional insurance, WorkCover and tax.
Many of LARC's projects involve masterplanning, feasibility and schematic designs to support community groups seeking funding for projects; however, smaller projects such as the UTAS bike hubs are documented and constructed through the University's Learning by Making program. As well as offering students the opportunity to work with real clients, these projects also enable design input into projects that would not otherwise be possible.
There are clearly advantages in architectural practices undertaking pro bono projects. These range from the personal and altruistic to issues around strategic business positioning. In a larger context, pro bono services are evidently seen as offering an opportunity to transform the field of architectural practice; for architects to engage in a broader world of projects and for promoting the value of design to the wider community.
So, to return to the question posed earlier: should pro bono work be formalized within architectural practice? Although institutionalized support in some form would undoubtedly assist practices wishing to engage in this work and to establish alternative business structures that may better support it, if taken too far it could potentially undermine some of the value of operating pro bono publico. In a world dominated by economic exchange, this is a rare example of a gift economy, where services are offered without expectation of return. This is valuable and should be encouraged.
From a dossier in the May/June 2012 edition of Architecture Australia, on "The Economic Paradigm".
Source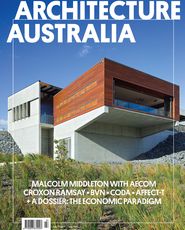 Issue
Architecture Australia, May 2012
Related topics