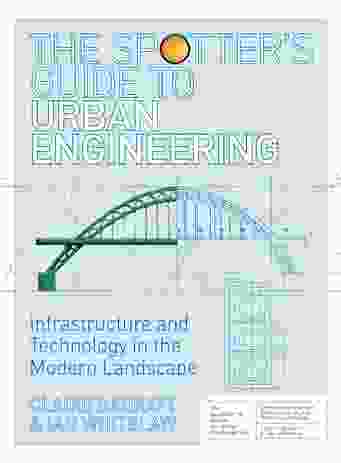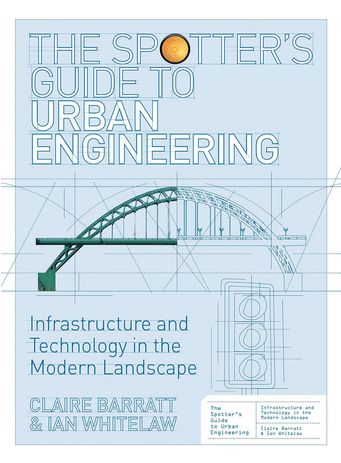 More than half the world's population lives in towns and cities. By 2030 the world's population will number almost five billion. The Spotter's Guide to Urban Engineering: Infrastructure and Technology in the Modern Landscape deals with the essential infrastructure that underpins "modern life." The majority of Australians are users of the ubiquitous technology that allows us to turn on a tap and switch on a light, but it seems we pay very little attention to its importance in a range of complex and interconnected systems that support our way of life. This book attempts to answer questions that apparently we never thought to ask. It is a technical guide that combines images and illustrations with descriptions and time lines to provide insights into just how much we rely on these resources and technologies for our survival and comfort.
Unlike the Usborne Spotter's Guide to butterflies of childhood, or the Australian What Bird is That? book (Neville Cayley, 1931), The Spotter's Guide to Urban Engineering focuses on emerging urban ecologies, outlining how to identify pieces of infrastructure or types of "man-made" engineered urban, suburban and rural landscapes – preoccupations reminiscent of Robert Venturi's billboards, Ignasi de Solà-Morales' "terrain vague," Field Operations' Fresh Kills and Andreas Gursky's post-industrial landscape images.
Like the earlier books Infrastructure: A Field Guide to the Industrial Landscape (Brian Hayes, 2005) and The Works: Anatomy of a City (Kate Ascher, 2005), this guide is aimed at the non-specialist reader. The layout of the book is clear, if not a little inelegant. It is divided into six chapters: Raw Materials, Water, Power, Transport, Communication, and Waste. Time lines at the start of each chapter provide a brief history of major discoveries and technological inventions, from the extraction, processing and manufacture of materials; to the collection, storage, purification and delivery of and protection from water; to the sources and distribution of energy; through to crucial transport and communications infrastructure and concluding with waste, the "inevitable consequences of our actions." The engineered objects and landscapes are identified in terms of where they are most commonly found or used. A glossary and diagrams provide further explanation of technical terms, the systems organization and how the infrastructure actually works.
It is certainly not a book you would sit down to read cover to cover; however, it's a handy reference offering a valuable introduction to urban engineering, the infrastructure we all rely on and what it takes to produce it. It makes the invisible visible. While perhaps not a tool for landscape architects, it focuses on some of our preoccupations – large-scale projects, and complex and interrelated infrastructural systems that increasingly demand our attention. It provides an understanding of the modern landscape, using often well-known real-world examples and demonstrating how enmeshed they are in our cities and our psyches. Among the references are Jane Jacobs' seminal The Death and Life of Great American Cities (1961) and Bernd and Hilla Becher's Basic Forms of Industrial Buildings (2004).
The Spotter's Guide to Urban Engineering is an exposition clearly outlining the essential role of urban infrastructure in our modern landscapes. While largely impartial, there is a thread within the book – see the references to health risks that necessitate legislative change and the need for renewable energy sources – that implies an argument for alternatives. The guide sits somewhere in between a straightforward pocket guide and a comprehensive survey. The clear layout aids the understanding of the topic, but the size and weight of the book make it less useful as a field guide. Although lacking a conclusion, the clear introduction helps us to understand what it is we see around us. However, there is perhaps not enough emphasis on why it's important to understand what we see. The early taxonomic spotter's guides of flora and fauna had a humanistic tone – similarly, albeit perversely, The Spotter's Guide to Urban Engineering foregrounds our interests and welfare. The authors are an anthropology graduate and an industrial archaeologist, and it seems the guide is a study of our evolution; our current forms of cultural production. It will be through a future analysis of these artefacts – these infrastructural landscapes that we leave behind – that we will after all be judged.
The salience of this book is its existence; it is the fact that the ecologies of our cities might require us to be better informed about infrastructure than flora and fauna. Equally, this book serves as a reminder of the escalating imperative for the successful integration of infrastructure and landscape. We need to design infrastructures that are for the landscape, through the development of infrastructure policies that assume "a landscape point of view."1
Claire Barratt and Ian Whitelaw, New South Publishing, 2011, paperback, 224 pages. RRP $29.95.
1. Ninth Council of Europe Meeting of the workshops for the implementation of the European Landscape Convention on "Landscape and Infrastructure for the Society," Cordoba, Spain, 15–16 April 2010.
Source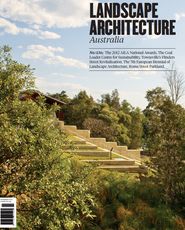 Issue
Landscape Architecture Australia, November 2012
Related topics