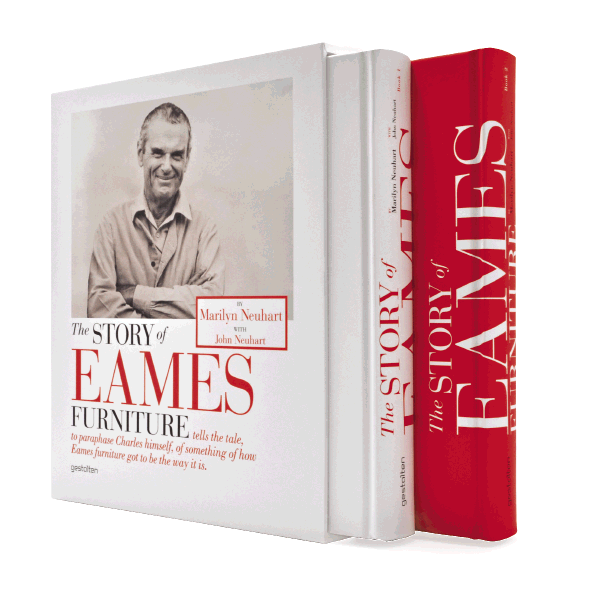 Reading eight hundred pages on any given topic might seem laborious, but when it comes to Eames furniture it feels so effortless.
Chronicling one of the most influential furniture brands of all time, The Story of Eames Furniture charts the early years inside the Eames office, exploring Charles and Ray Eames's methods and conceptual designs, and looks at patron Herman Miller Furniture Company's involvement with the company. From early plywood creations to innovative work with fibreglass, wire and aluminium, authors Marilyn and John Neuhart successfully map the evolution of this furniture legacy and in doing so, delight readers with more than 2,500 images.
By Marilyn and John Neuhart, (Die Gestalten Verlag, 2010), pp 800, rrp $375.00.
Related topics