The Australian Institute of Architects has announced the winners of the 2020 Dulux Study Tour, an annual travelling prize for five emerging architects.
In 2020, the 10-day tour will visit Tokyo, Berlin and Madrid and the winners will be given first hand experience of each city's best architectural sites and practices.
The Institute's national president and jury chair Helen Lochhead said the jury was impressed by the skills, engagement and commitment to the profession demonstrated by the winners.
"This was a very competitive field and we congratulate them on their efforts," she said.
"The tour enables our best and brightest to further their horizons and experience some of the highlights across the world."
The winners are:
Ksenia Totoeva, Tonkin Zulaikha Greer Architects, New South Wales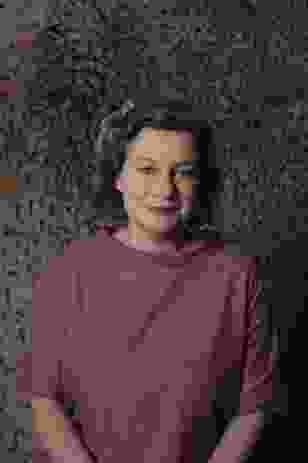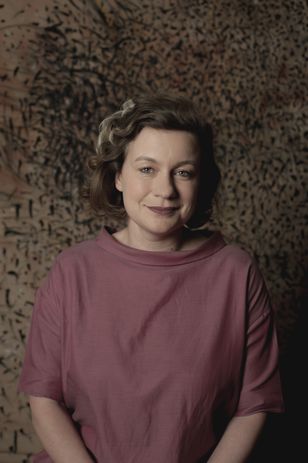 Jury citation: Originally from regional New South Wales, Ksenia Totoeva graduated from the University of Newcastle with the University Medal. At university, she developed an early engagement in the city through Renew Newcastle, an urban regeneration initiative designed to reinvigorate the failing downtown, which seeded her interest in community activism and urban projects. From this beginning she went onto become involved in the Australian Institute of Architects' Emerging Architects and Graduates Network (EmAGN) committee. Initially involved as a grassroots organizer, she emerged as a leader and role model ­– particularly for young women in the profession – as National President of EmaGN in 2016–18. Her professional career developed in parallel, first at Lahz Nimmo Architects and later at Tonkin Zulahika Greer Architects, where she is now an associate director. As a practitioner, she has worked across a range of project types and scales, as part of a team and as a project architect, contributing to a number of award-winning projects as well as to innovations in the practice paradigm. The jury believes that Totoeva will benefit greatly from the opportunity of the Dulux Study Tour and the lessons that this immersion in a range of practices will provide her continuing professional development and leadership potential.
Sam McQueeney, Vokes and Peters, Queensland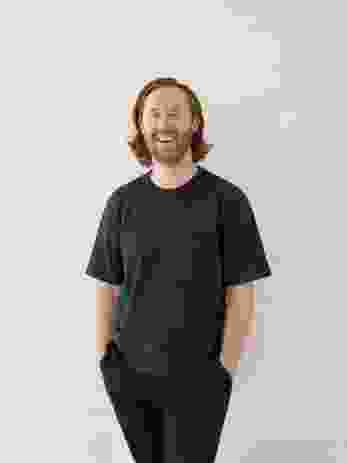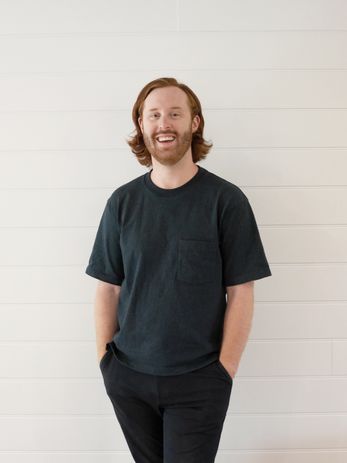 Jury citation: Originally from Tasmania, Sam McQueeney has recently joined Vokes and Peters in Brisbane, Queensland. The decision to join Vokes and Peters was an easy one for McQueeney, who shares similar interests and a focus on the "local" with the practice. McQueeney graduated from the University of Tasmania in 2014 and became an active volunteer at the Tasmanian Chapter of the Australian Institute of Architects over a number of years. As a strong advocate in the Tasmanian architectural space, McQueeney was involved with the Australian Institute of Architects' National Committee for Gender Equity (NCGE). He was also the Tasmanian Chair of the Institute's Emerging Architects and Graduates Network (EmAGN) in 2015–17, a committee member with the Institute's Tasmania Practice Committee, a volunteer with Open House Hobart and contributor and coordinator of the Tasmanian portion of the Hearing Architecture Podcast. Through this industry involvement, McQueeney has been a role model for graduates in Tasmania entering the profession and is looking to become involved in a similar vein in Queensland, with a particular focus on issues around mental health and equity. The jury believes that he will greatly benefit from taking part in the Dulux Study Tour and that he will use the opportunity to further his passion as a leader and influencer in his new state of Queensland.
Tahnee Sullivan, Sullivan Skinner, Queensland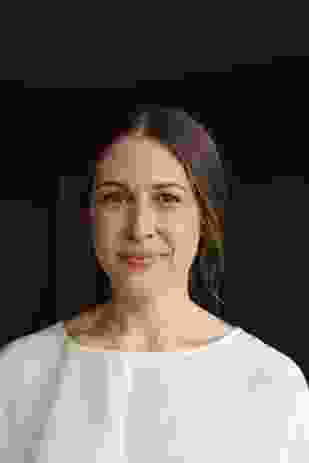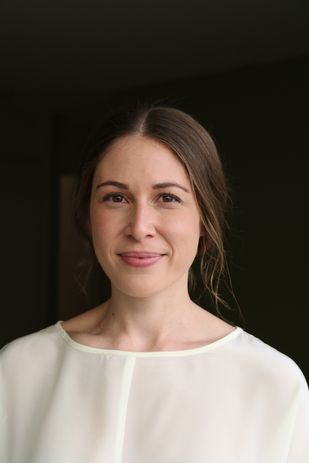 Jury citation: Tahnee Sullivan is a director at Sullivan Skinner, a Brisbane-based architecture and design practice established in 2018. Prior to establishing her practice, Sullivan worked at Richards and Spence for seven years and was a design architect, alongside Ingrid Richards and Adrian Spence, and the project architect for the highly acclaimed The Calile Hotel. She is an active member of the wider community, generously volunteering her time to the Far North Queensland Business Liaison Association to visit schools in the Cairns region and share her experience in the architectural profession. Since graduating from the University of Queensland, she has maintained a strong relationship with the university's architecture school through giving lectures, tutoring and providing guest critiques. Throughout her career, Sullivan has engaged with Australian Institute of Architects initiatives, including the Queensland Emerging Architects and Graduates Network (EmAGN) committee. In 2015 she co-founded an EmAGN Queensland Speaker Series, a platform that, to this day, provides a platform for local architects to present their work and share their knowledge with peers. Her exceptional work has been deservedly recognized in industry media and awards including the Think Brick Awards and the Eat Drink Design Awards. The jury commends Sullivan's desire to learn and passion for shared knowledge and is confident that the Dulux Study Tour will offer a rich and rewarding experience that will help navigate her newly established architectural practice.
Keith Westbrook, Cumulus Studio, Victoria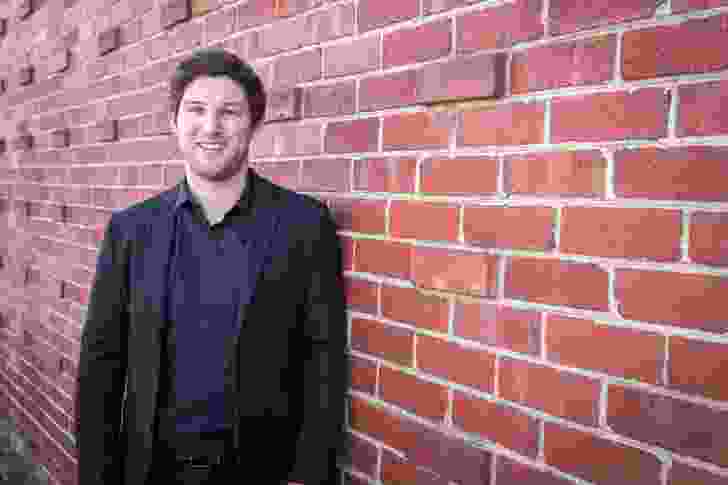 Jury citation: Keith Westbrook is a director at Cumulus Studio, where he runs the Melbourne office. He has quickly gained experience and demonstrated excellence on a number of significant commercial, public and institutional buildings. His excellence in design is apparent in the recently completed multipurpose space at the Arts Centre Melbourne, Protagonist, awarded through an open competition, and the Loreto Mandeville Centre, completed in 2015 while he was working at Architectus. As a young director he has demonstrated a remarkable ability to manage a practice and maintain high-quality design outcomes that contribute to the Australian architectural discourse, while also contributing to the profession. Westbrook is an active member of the profession, contributing to the Australian Institute of Architects as a Victorian Chapter Councillor, a member of the Architecture Victoria editorial committee, a jury member for the Victorian Architecture Awards, a co-founder of EmAGN Tasmania and a SONA representative at UTAS. His calm, considered approach to the practice of architecture and breadth of experience at an early stage of his career will benefit from exposure to, and engagement with, the practices and projects that will be visited during this year's Dulux Study Tour. Engagement with leading practice directors on the tour will provide Westbrook with a rare opportunity to be inspired to further his leadership within the profession.
Bek Verrier, Bence Mulcahy, Tasmania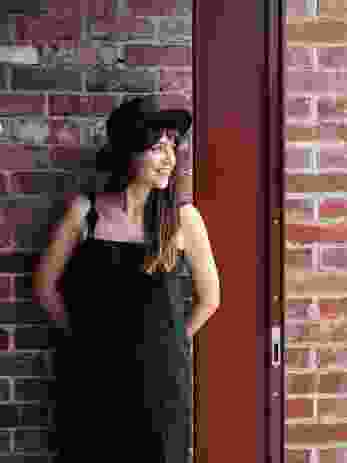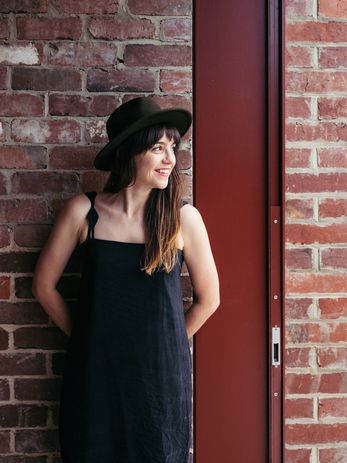 Jury citation: Bek Verrier is a project architect at Bence Mulcahy in Hobart. She graduated from the University of Tasmania and is actively involved in the Australian Institute of Architects' Tasmania Chapter. Verrier is a founding member of The Findlay Project, Tasmania's Women in Architecture group, and is also a coordinator for the Parlour Salon Tasmania series. She is a past Tasmania Chapter Councillor and EmAGN Tasmania Committee member, and was the 2016 recipient of the Tasmanian Chapter's Emerging Architect Prize. Since that award her career has continued to develop with a number of notable and awarded projects. Mount Stuart Greenhouse was awarded The Roy Sharrington Smith Award for Heritage, the Residential Alteration and Addition Award and the Colorbond Award for Steel Architecture in the Institute's Tasmanian Architecture Awards. At Bence Mulcahy, Verrier was involved in the practice's entry to the Cascades Female Factory design competition, which was a collaboration with Muir Architecture, Openwork and Lovell Chen. She was instrumental throughout the highly detailed bespoke Mount Stuart Greenhouse and is currently contributing to public and institutional projects. Her previous project experience includes leading numerous award-winning projects at Preston Lane Architects, including Weld Street Alterations, Tassal Office, Sharkra Medispa and the UTAS Student Lounge. The jury is confident that the Dulux Study Tour will enable Verrier to further contribute to the community and profession in a meaningful way.
On the 2020 jury were: Helen Lochhead (Chair, President of the Australian Institute of Architects and Dean at UNSW Built Environment), Julia Cambage (CEO of the Australian Institute of Architects), Cameron O'Brien (National Specification Manager, Dulux), Anurita Kapur (Trade Communications Manager, Dulux), Thom McKenzie (2019 EmAGN President and Director of Winwood McKenzie), and Mark Berlangieri (Past Dulux Study Tour Winner and Associate Director of Walter Brooke).