The Railway Roundabout in Hobart is the world's best, according to the UK's Roundabout Appreciation Society.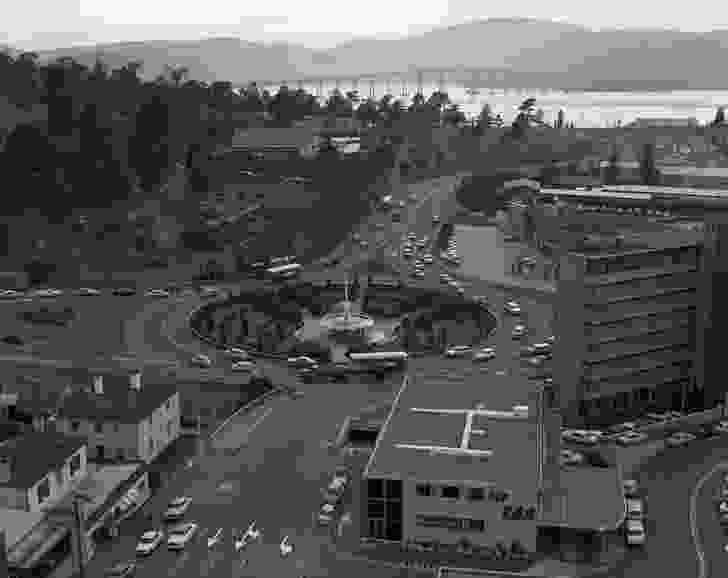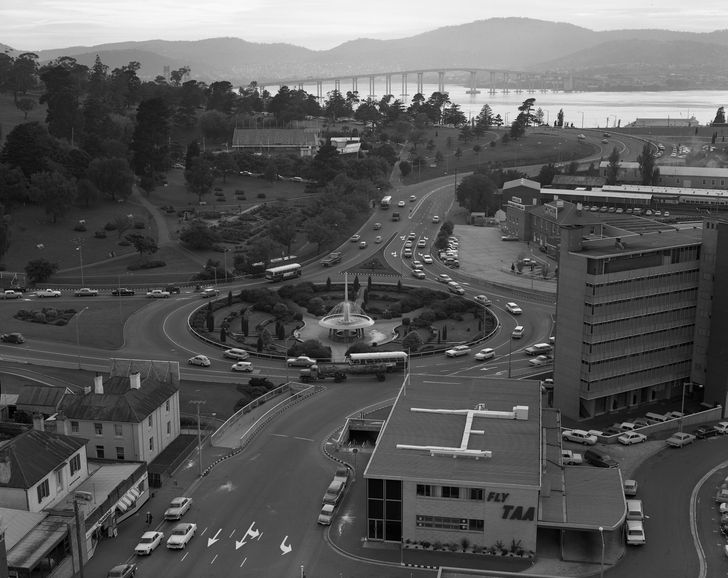 The roundabout features an island in its centre with a fountain and well kept gardens. It was constructed in the early 1960s after a national competition was held for the fountain design.
The fountain has an extraterrestrial look, with red, blue, green and yellow beams used at night to emphasize the UFO-like bowl shape that forms the base of the fountain. Extensive renovations undertaken by the City of Hobart in 2012 restored this lighting and the hydraulic system from its orginal design.
"Our committee was bowled over by the effort, inventiveness and enthusiasm of Hobart's renovation of its favourite roundabout," the Roundabout Appreciation Society president/"Lord of the Rings" Kevin Beresford said in a statement, reported on ABC News.
"The citizens of Hobart should feel very proud for their city achieving such a high one-way gyratory accolade."
He explained that the Railway Roundabout had been in close competition with the Giant Cheese and Grandfather Clock' roundabout in Morbier, France.
"What swung the Roundabout Appreciation Society's committee was the effort, money and enthusiasm in renovating this roundabout, which had been somewhat run-down," he said.
"We loved the UFO-like fountain and the fact that the citizens of Hobart can chill out on this roundabout without getting drenched with water (the fountain boasts automatic adjustment in windy weather)."
The Railway Roundabout sits at the end of Liverpool Street in Hobart, and forms part of the Brooker Highway. Subways on two sides of the roundabout allow pedestrians to access the fountain and the park.
In recent years there has been considerable concern about the safety of the feature, known as a blackspot for collisions. Independent data modelling based on government statistics showed that over 1,500 car accidents occurred at Railway Roundabout between 2004 and 2014.
Every year, the Roundabout Appreciation Society nominates a different roundabout as the world's best – recent nominees include New York's Columbus Circle, which is next to Central Park.
Beresford said that his favourite roundabout at the moment is the only one containing a duck pond – and it features a wooden hut for the ducks that locals have dubbed "Duckingham Palace".
The recognition of the roundabout by the Roundabout Appreciation Society means that it will feature in the group's annual calendar.
Related topics