Australia's low-lying suburbs – and some of its iconic landmarks – could be underwater by the century's end, as modelling based on updated sea-level projections has shown.
Melbourne's St Kilda, Sydney's Barangaroo and Circular Quay, Perth's Elizabeth Quay and Byron Bay are all predicted to be underwater, as indicated in an interactive mapping tool, produced by Coastal Risk Australia, that shows the potential effect of rising sea-levels.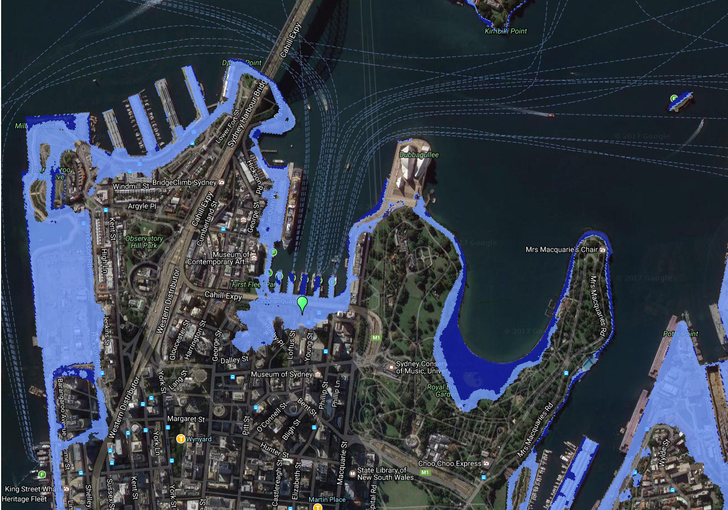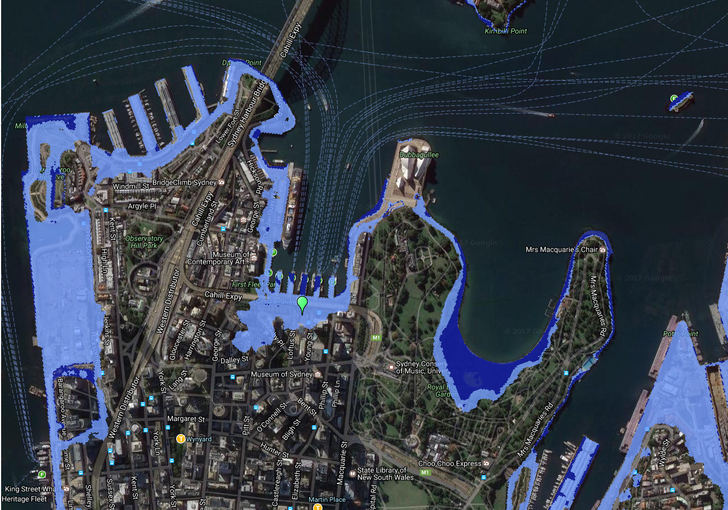 The maps are based on projections released by the US's National Oceanic and Atmospheric Administration, which show that faster-than-expected melting of ice sheets in Antarctica and Greenland could lead to a two-metre global mean rise in sea levels by 2100, with a 2.7 metre rise a "plausible worst-case" scenario.
This is a significant increase from the "worst-case-scenario" of seventy-four centimetres determined by a landmark 2013 report by the United Nations' Intergovernmental Panel on Climate Change.
The projections follow a 2015 report released by Australia's Climate Council, which predicted by 2100, one-in-100-year flood events could happen as often as "everyday or so" in Sydney, Hobart and Darwin.
Engineers Australia's Adrian Piani, who chairs Australian Sustainable Built Environment Council's Resilience Strategy task group, said the visualization of the new data is a powerful way to communicate potential issues to the community, and highlights the need for adaptive and resilient cities.
"It's something we're going to have to manage through infrastructure, if it is going to impact the built environment," he said. "As a society we're going to have to decide to do something about it."
While increasing the resilience of Australian cities will require a whole-of-community and government response, Piani said planners, engineers and architects were pivotal to finding solutions.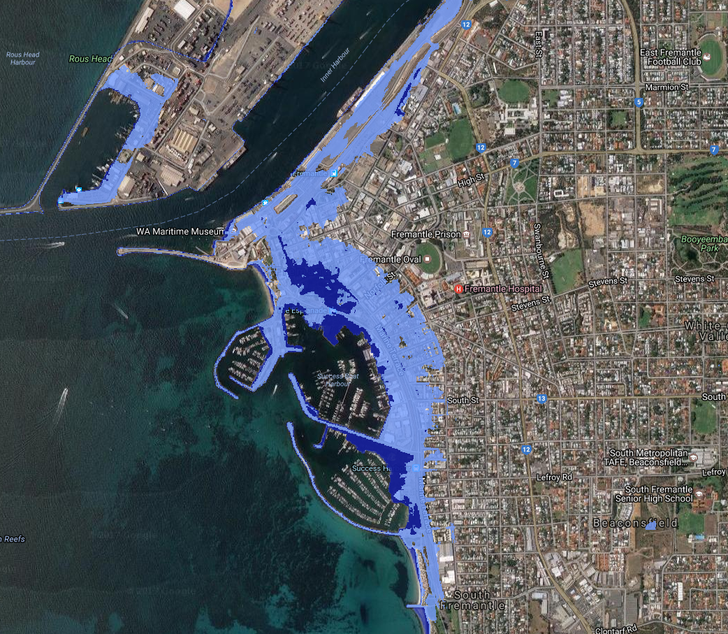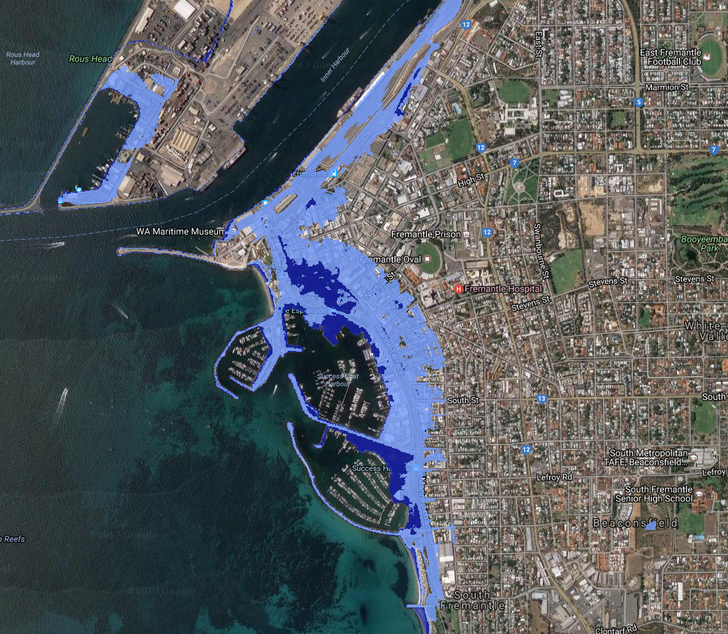 "Built environment professionals have to try and lead the debate or at least be a part of the debate and take action," he said. "If we think something is going to happen, we shouldn't wait for policy to come along and set the right direction. It's going to be the engineers, the planners, the architects that are going to be designing the solutions."
National Climate Change Adaptation Research Facility deputy director Dr David Rissik said that while Coast Risk Australia's modelling was useful in raising awareness and pointing to low-lying areas that are vulnerable to sea-level rises, it does not supply the whole picture.
"These tools are based around the 'bathtub' modelling approach, where you have a certain sea level in the ocean, and then ask how does that fill up the 'bath.' It doesn't take into account the hydrazone dynamics or changes to sediments in the estuarine areas where a lot of the population live," he said.
NCCARF has developed a similar tool, Coast Adapt, which provides sea-level projections for individual local government areas and aims to provide local councils and Australians with information on the effect of climate change.
"We try to help them understand what adaptation is and help them understand how they might plan to adapt, how they can implement that plan going forward," he said.
Rissik agreed that built environment professionals were an important part of the solution and said that localized projections could be useful for planning.
"Planning is an essential part of managing the risk of climate change; there's great opportunity to think about innovation and what potential opportunities there are to do things better," he said.
"Architects have the ability to really think about the individuals and to build things that are more resilient to the sort of changes we'll get."
Related topics