Three architects to chair NSW planning panels
Three architects, including a former government architect, have been appointed as chairs or alternate chairs for New South Wales' newly mandatory Independent Hearing and Assessment Panels (IHAPs).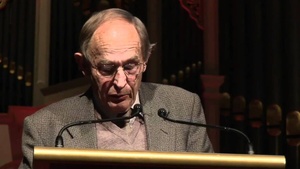 Architects Steve Kennedy, Steven Layman and Peter Webber have been named among a total of 41 appointees who will oversee the assessment of development proposals that are strategic, of high-value, or which carry corruption risk.
Steve Kennedy, the founder of Kennedy Associates and a council-appointed planning panel member since 2009, will be chair of the Wollondilly Shire Council IHAP and the first alternate chair for the Hawkesbury City Council panel.
Former NSW government architect Peter Webber will be alternate chair for the Woollahra council IHAP and second alternate for Hunters Hill council's panel.
Steven Layman, a member of the already existing Wollongong IHAP with more than 35 years' experience as an architect and town planner, will be the first alternate chair for Hornsby Shire council and second alternatefor Waverley Council.
Made mandatory for all Sydney councils (as well as Wollongong council) through legislation introduced in August 2017, IHAPs are intended to bring "expertise, transparency and integrity" to the assessment of development applications at the local level.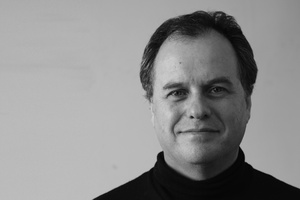 The panels, which will consider all developments worth between $5 million and $30 million, are to be led by "experienced planning professionals."
Each panel will comprise a community member and three independent experts in one or more of the following fields: architecture, planning, heritage, the environment, urban design, economics, traffic and transport, law, engineering, tourism, or government and public administration.
The chairs of the panel are also required to have expertise in law or government and public administration.
Minister for planning and housing Anthony Roberts said, "The calibre of experts that have been appointed has exceeded expectation and we look forward to seeing clear and strong results once IHAPs come into operation."
An advisory panel formed to review the applications comprised Peter Poulet, NSW government architect; Emily Ryan, nominated by the Law Society NSW; Rolf Fenner, nominated by the Planning Institute of Australia; and Marcus Ray, deputy secretary of Planning Services, Department of Planning and Environment.
In addition to the 41 chairs, the advisory panel recommended 218 members, drawn from 490 applicants, who will make up the pool of experts that each council in Sydney and Wollongong will draw upon. The full list of panel members will be announced by 1 March.
"The ratepayers of those councils are set to benefit from the expert panels that will bring transparency, integrity and a high degree of probity to the development application assessment process."
To see the full list of IHAPs chairs and alternates, head here.