Three Australian projects from Melbourne, Sydney and Adelaide have been recognized in the 2016 Restaurant and Bar Design Awards.
The Restaurant and Bar Design Awards is a global competition dedicated to recognizing the design of food and beverage spaces.
From more than 1000 entries across 71 countries, 36 projects received awards. The overall winners were Blue Wave (Barcelona, Spain) by El Quipo Creativo and German Gymnasium (London, UK) by Conran and Partners.
The jury consisted of 35 people from the design and hospitality industries as well as magazine editors. Australians judges included Justin Hemmes (CEO of Merivale) and Neale Whitaker (editor in chief of Vogue Living).
The awarded Australian projects are:
UK and International Category Winners
International Café
Kitty Burns (Melbourne) – Biasol Design Studio
Jury citation: "A really cool space that almost looks as though it's been cut out of paper. Great texture throughout, minimalist and interesting all at once." (Bernadette Le Roux, editor in chief of Conde Nast House and Garden Gourmet, South Africa)
International Category Winners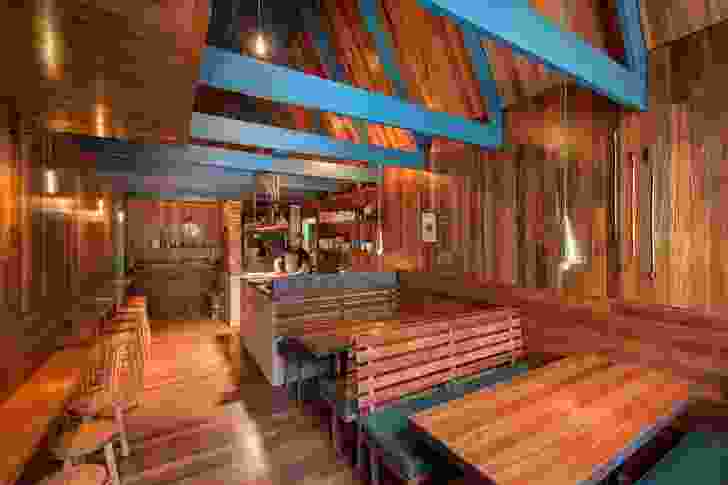 Australia and Pacific Bar
Pink Moon Saloon (Adelaide) – Sans-Arc Studio
Jury citation: "This small building is like 'my drink hut' in the city. We can feel forest and nature here. Lovely concept." (Shigenori Hamaguchi, editor in chief of Elle Deco, Japan)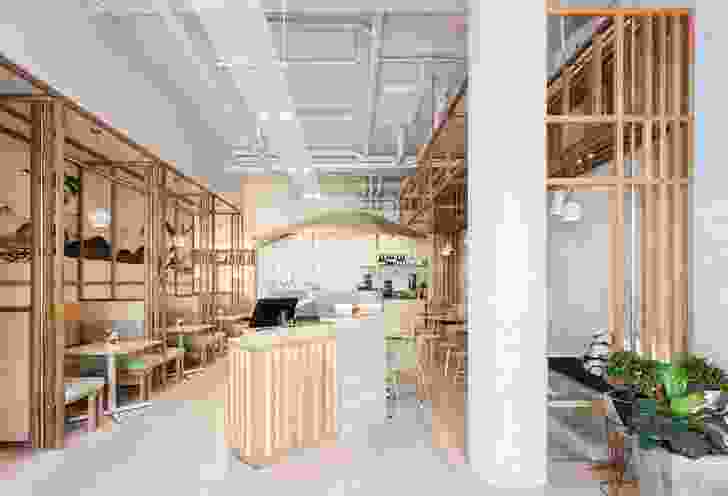 Australia and Pacific Restaurant
So 9 (Sydney) – Brandworks
Jury citation: "Creative seating arrangements. Great geometric accents and use of materials." (Celine Salman, design director of Paramount Hotels and Resorts, UAE)
The 2016 awards ceremony was held at the Old Truman Brewery in London on 29 September.
To view the full list of award winners visit the Restaurant and Bar Design Awards website.
Related topics