Commissioned by Canberra geophysicist and academic Mervyn Paterson and his Hungarian wife Katalin, the Patterson House is set in the hilly terrain west of Black Mountain in the ACT. On approach, the house appears as massive rampart of grey concrete blocks overhung by a bold horizontal pane of roof.
"The living space is expansive and volumetrically complex," wrote Howard Tanner. "All the other domestic spaces are compact and intimate; they are resolved to exactly perform their specific roles.
"Taglietti's design, while enjoying European origins, shares some objectives similar to the organic principles espoused by Frank Lloyd Wright, and Walter Burley and Marion Mahony Griffin. It is firmly part of the land, the design has a strong horizontality, and its key interiors link with the landscape. Its exterior, of grey cement and weathered timber, sits comfortably in the Australian bushland setting."
Paterson House was awarded the Certificate of Merit at the 1969 ACT Architecture Awards and the 25 Year Award in 2006.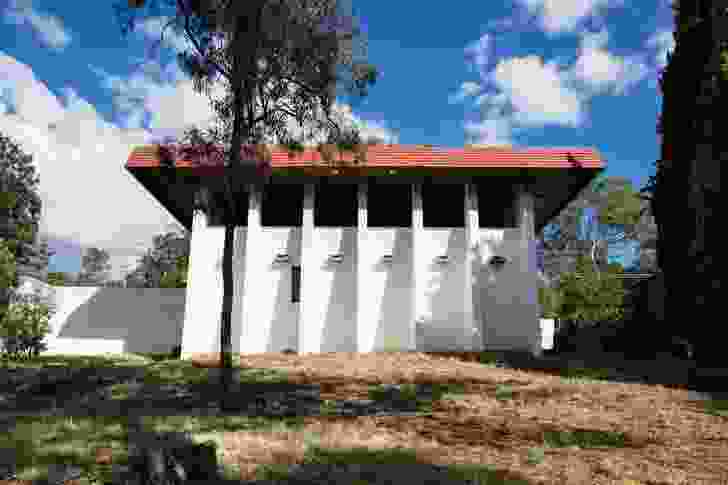 Located on a slope in Mount Painter, the Evans House is a commanding presence on the streetscape, with white-painted bagged walls and dramatic buttresses punctuating a single vertical window and castle-like drain spouts," wrote Eugenie Keefer Bell.
The house is divided into public and private spaces separated by stairs and a kitchen "core." The living/dining room enjoys an elected position for access to views at the front while the bedrooms and bathrooms at the rear are grounded in the hillside.
"Evans House is a masterful example of engagement of the house with its landscape setting," Bell wrote.
The house was added to the Register of Significant Twentieth Century Architecture in 2010.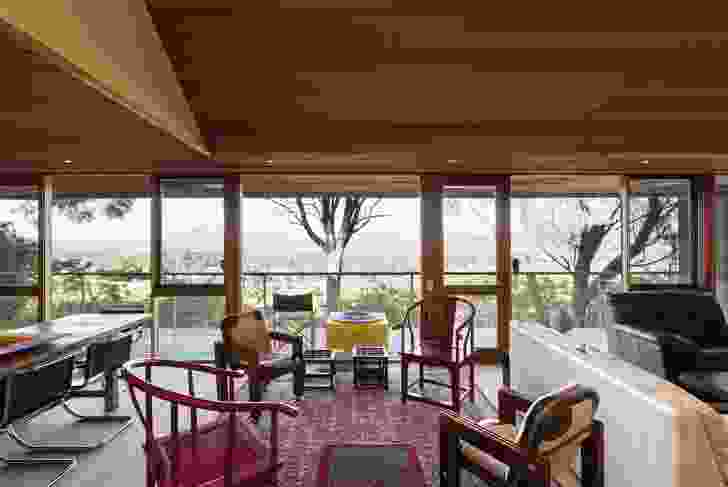 Mijuscovic House is located in southern Canberra suburb of Wanniassa, with views of the Tuggeranong Valley and the Bridabella mountain range.
White rendered asymmetrical walls, punctured by narrow windows and sculptural openings define the front exterior of the house. The solid perimeter walls offer visual and acoustic separation from the neighbours, which are in close proximity, while the back of the house opens to the expansive vista.
"As with many of his domestic works, Taglietti skilfully wove references to Japanese traditional and Brutalist architecture with traces of Frank Lloyd Wright's organic form language, while the house remains clearly recognizable as coming from his hand," wrote Bell.