Joshua Smith's Urban Decay exhibition, which showed at the Australian Design Centre from August to September, featured the artist's latest collection of hyper-realistic miniatures depicting three of Sydney's forgotten buildings. Smith showed these new works alongside two other miniatures from Adelaide and Brooklyn, New York, bringing attention to the shadowy underbelly of the world's transforming cities.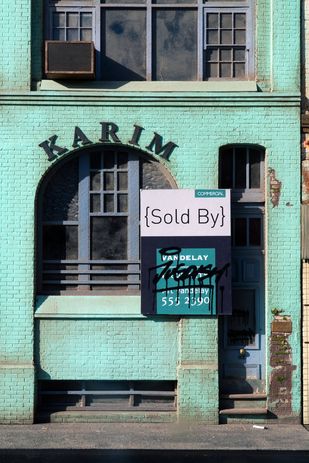 Working in this medium since 2015, Smith has received significant acclaim for his miniatures; they have been exhibited in London, Paris, Berlin, San Francisco, New York, Hong Kong, Taiwan, Sydney and Melbourne.
In spite of Smith's international recognition, one gets the impression he still sees the world from the window of his studio in Norwood, South Australia. A self-taught stencil artist, Smith ran the Espionage Gallery in Adelaide for four years prior to his creative shift to building architectural miniatures. Keeping his friends close, and turning to social media for "follower-led" research, Smith keeps his practice local in its fruition, curation and promotion.
The transition from stencil artist to architectural miniaturist may seem odd at first, but when considered through the eyes of a local street artist, both mediums speak to a unique and insightful appreciation of the city. The street artist reads the city like no other inhabitant. In their interventions, street artists validate buildings as art and not by their use. They separate the building's form from its function and allow it to be read as an object with individual personality. Abandoned spaces offer inspiration to the street artist. Quiet and often forgotten structures are sites for creative exploration. Looking at the city in this way, less as something to use and more as something to appreciate, lets one imagine the unique sense of importance the street artist sees in its quiet lanes, free from the functional and professional drivers of the everyday.
The street artist's way of seeing the city appears to carry through into Smith's architectural miniatures. No longer sites to produce stencil art, the forgotten buildings have become the object of urban art themselves. Smith's 1:20-scale miniatures offer his personal appreciation of the city, helping us to see its urban fabric in a new, or perhaps, forgotten way.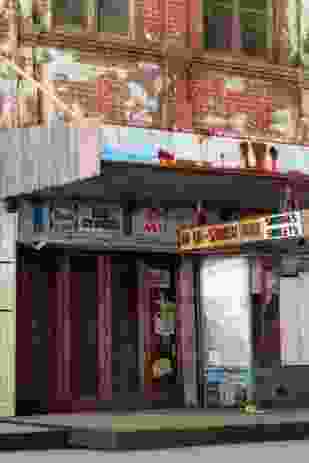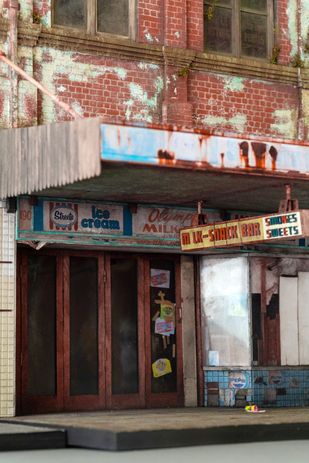 In addition to showing the evolution of Smith's work from a street artist perspective, Urban Decay can also be contextualised within an established tradition in which a variety of contemporary artists have intervened within redundant and obsolete buildings. An artist of note practising within this field is Rachel Whiteread who, in 1993, adopted a soon-to-be-demolished council house in Bow, London, as a site of exploration.
Commissioned by Art Angel, the project involved spraying the interior with concrete, then removing the exterior building fabric, resulting in a monumental negative cast. By virtue of the work being clearly visible in the public realm, House provoked unforeseen interest from art practitioners, councillors, columnists and the public. Even the artist was shocked by the response: "I knew it would be controversial, but I had no idea how controversial," she told London contemporary art magazine Frieze. "People seem completely involved in it, and come from all over Britain and beyond to see it. I can't come to terms with the way people are flocking there." In executing House, Whiteread placed the vernacular object of the domestic dwelling at the centre of public attention. By manifesting a shift to negative spatial representation in the form of a concrete cast, the work gives presence to the tangible realm of lived experience. In adopting a council building highly visible in the public sphere, House became a catalyst for public debate, raising such issues as the shortage and privatization of public housing. This ability of House to engage and provoke public debate suggests contemporary art engaging within redundant and obsolete buildings can operate in a domain that transgresses "the limits of art and architecture to engage with both the social and the aesthetic," as architecture historian and art writer Jane Rendell posits.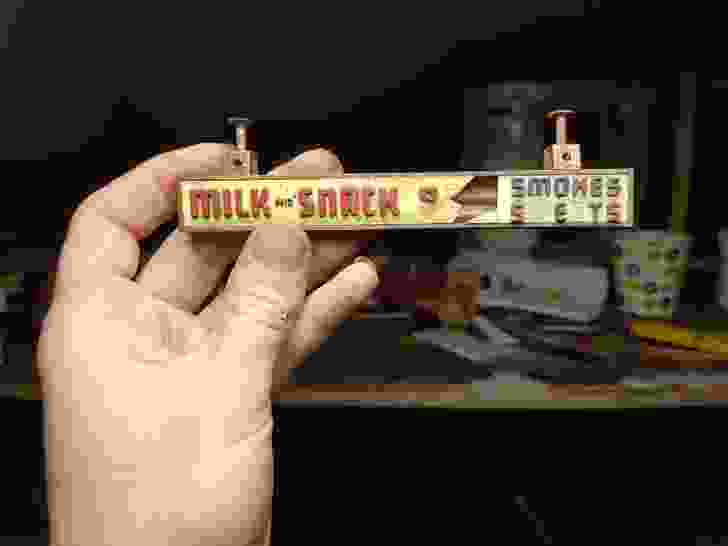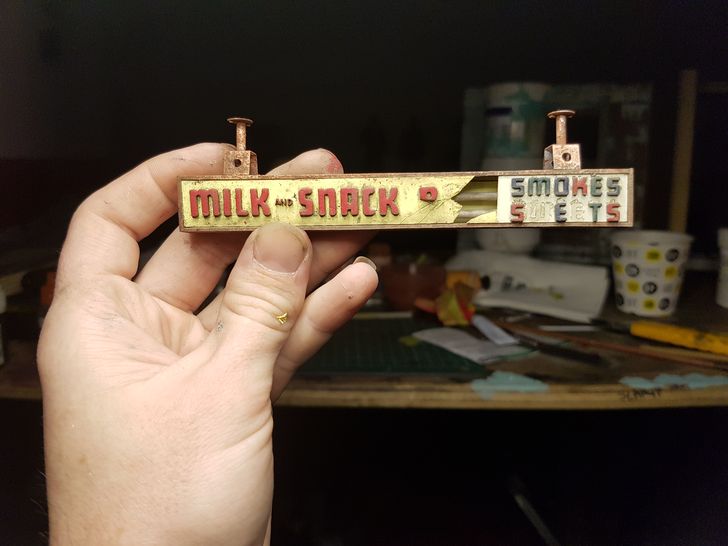 Foregrounding the spatial politics that emerged from Whiteread's House, the locational specificity of Smith's Urban Decay provokes a critical dialogue with Sydney's current housing crisis and lack of affordability. The three Sydney buildings Smith chose to depict were: the Karim Building on Wentworth Avenue, the Olympia Milk Bar on Parramatta Road, and the Chinese Ginsengs and Herbs Co. building in Haymarket. These buildings, scattered throughout the city, have long since lost their intended function and have ossified into urban artefacts that fall beyond the sight of those too busy to notice them. Smith's depictions bring them back into sharp relief, insisting that their past, as well as their future, plays a role in how we construct our urban identities. In the fleeting space between redundancy, demolition or renewal, Smith's models provoke a questioning of the relationships between Sydney's residents and the urban fabric, and between those who can and can't afford to live within the city.
Offering an explanation of such spatial acrobatics, Marxist philosopher Henri Lefebvre writes: "social relations of production are both space forming and space contingent." Jane Rendell, meanwhile, writes: "It is not simply that space is produced, but that social relations are spatially produced." This dialectic interactivity between social and architectural spatial formation implies a dynamic connectivity between people and the urban realm.
In Urban Decay, Smith has interpreted and transformed the architectural language of the built environment to reveal and produce moments of social, cultural and political significance.
This is an edited version of an article commissioned by Australian Design Centre to coincide with Urban Decay. The original article can be viewed here.