Timothy Moore to join Monash University
Multidisciplinary designer, writer and researcher Timothy Moore has been appointed a lecturer at Monash University Art, Design and Architecture (MADA). 
Moore is a director of interdisciplinary practice Sibling, a "utopian" Melbourne-based practice that works across architecture, design and research. The practice's architectural projects have included headquarters for Vice Australia, a workplace for creative agency Squint Opera and the Gertrude Glasshouse gallery space.
As leader of Sibling's design-research practice, Moore has overseen the group's exhibitions across Australia and overseas. Past exhibitions have been at the National Gallery of Victoria, Istanbul Design Biennial, Gyeonggi Museum of Modern Art and Seoul National University. Moore is also a member of the curatorial team responsible for Melbourne Design Week, which has just announced its full line-up of events.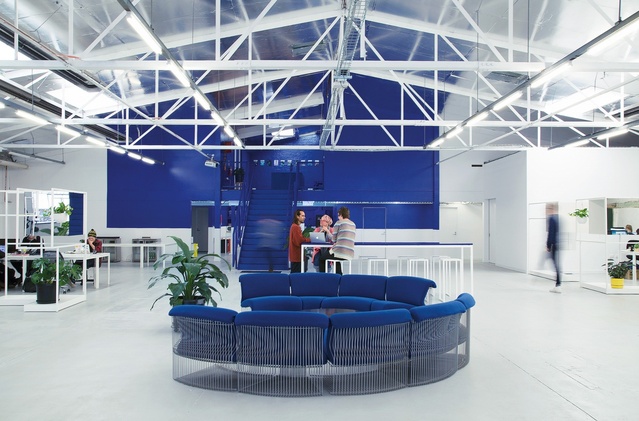 Moore was previously an editor of Architecture Australia and Amsterdam-based architecture quarterly Volume and currently edits Future West (Australian Urbanism), a biannual magazine published by the University of Western Australian.
Naomi Stead, who was herself appointed Head of Architecture at MADA in August 2017, said, 'Timothy is an important designer, curator and facilitator. He is well known in the industry, and we are delighted to welcome him as a lecturer." 
"His career blends innovative architectural practice, scholarly research, exhibitions, events and publishing – he could be seen as a model of the 21st century design professional: hybrid, engaged, and fascinating. We are keen to see what he does next, and to offer him a platform to undertake research, and to pass his knowledge and ideas on to our students."
Moore is also currently undertaking a PhD on the instruments of transitional urbanism at the Melbourne School of Design. He will continue his curatorial, written and architectural work while teaching at Monash.